Question & Answers with Sri Sri Ravi Shankar

Q: Gurudev, Dear Guruji, in the Ashtavakra Gita, it is said that we should only speak when a question is asked. How does this go together with our wish to bring more people into this knowledge?
Sri Sri Ravi Shankar:
No, no, you do it. "Talk only when a question is asked" is for sensitive and evolved people. Different instructions are given for different level, and different sections of society. It's not the same for everybody.
Q: Gurudev, How does one strengthen vairagya (dispassion) when desires arise in us?
Sri Sri Ravi Shankar:
Know the impermanence of everything. Okay, you get a desire. It will be fulfilled. So what? Time will devour all. Time will change everything, so keep moving. When you know everything is impermanent and can still enjoy everything at the same time, that is vairagya or detachment.
Q: Gurudev, When someone has done something wrong and don't even realize it how do you forgive them?
Sri Sri Ravi Shankar:
When you forgive then your mind becomes calm. Tell them with compassion and love, not with anger. If you become happy by putting guilt in someone's mind that is not good either. Tell them with love and then you drop it.
Q: Gurudev, What is the difference between Karma and Destiny?
Sri Sri Ravi Shankar:
The word destiny means Vidhi, this is how it is. The word Karma has several different connotations. It can mean action or latent action. The impression of an action that might give rise to another action can also be called karma.
Q: Gurudev, How do I let go of the past?
Sri Sri Ravi Shankar:
We must always see the past as destiny, future as free will and live happily in the present moment. We do the other way round, what we do? We think the past was free will and the future is all destiny, and you remain in the present inactive and miserable, this is what foolish people do. What do intelligent people do? The intelligent people see the past as it is gone, done, finished and that was meant to be, it was destiny. Something good has happened and you have learnt something, and something bad has happened and you have learnt. Both ways you have learnt, so past is destiny. We can create future now, our spirit has the capacity to see what we want. Future is free will, we are happy and one with everybody in the present. We should find every reason to be happy but what we do, we do the other way round, we find every reason to be unhappy.
Yeah of course challenges come in life, pleasant things happen; unpleasant things happen so what, huh!
Q: Gurudev, Dear Guruji, Most of the religions have come into being when people started following some great person or soul. How did Hinduism come into being?
Sri Sri Ravi Shankar:
Hinduism is not a religion; it is just a way of life. When thousands of seers, prophets were there and they all said something based on the Vedas - The first scripture in the world. And then people had particular norms and they followed the way of life. Our past president of India, Dr. Radha Krishna was asked who a Hindu is. He described a Hindu as 'He who does not put any sort of label on oneself, of being Muslim, Christian, Sikh, Parsi or Hindu is a Hindu, because Hinduism is just a way of life'. I think it was Dr. Radha Krishna who defined it that way. But I would say Hinduism means liberalism. Many ways to worship one truth, one reality. Hinduism has three characteristics. First is the freedom to worship the way you want, any form, any name. Second, the whole world is one family. And third, there is one divinity which expresses Himself in many forms. Only one God but many names and many forms and acknowledge this. God and its creations are not two different things. Like body and mind are not different – One is manifest and other is not manifest. You cannot see the mind, and body does not do anything without the mind. If mind is not there, body is a corpse. So, the spirit and the matter – Prakriti and Purusha - this is what the whole concept is. The whole world is the body of the Divinity. The Divine is in the water, in the mountain, in trees, in rivers, in you, in me, and in everybody. God is not sitting somewhere up in the heaven, but God is the substratum in which everything exists. God is like the space in which all the other elements exist. So, everything is made up of God and is God. This is the basic concept of Hinduism. And good and bad – right and wrong are only relative, they are not absolute. Liberalism – Liberalism means freedom. Freedom, equality are the main precepts of Hinduism.
Q: Gurudev, How do I feel more energetic repeating the same old routine everyday?
Sri Sri Ravi Shankar:
First look into the mirror and give a big smile to yourself.Ok? Then do breathing technique, little bit of yoga and meditation. Give sometime to yourself everyday and you will be more energetic and beautiful.
Q: Gurudev, Dear Guruji please help with your advice. My husband is obsessed with computer games. He can play all night. How can he get rid of this craving and how can I help in this situation? Thank you very much!
Sri Sri Ravi Shankar:
Computer games all night!
Do one thing if you can, lock him up in the room and tell him to play the whole day and not just at night. If he can lock himself in a room and play day and night, the whole day; three days later… the fourth day he will say good bye to the computer games.
Q: Gurudev, Is there a different path for men and women?
Sri Sri Ravi Shankar:
No! Spirituality is the same for men and women. At some time in history, men put certain bans so that women should not rise in power. But there are certain norms of society and one should adhere to that.
Q: Gurudev, Guruji, I am an Art of Living volunteer. What makes me worthy of being an Art of Living ambassador?
Sri Sri Ravi Shankar:
Just this fact, that you are grateful of being an ambassador, makes you worthy. The most important quality on this planet is humility.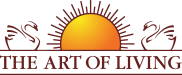 Founded in 1981 by Sri Sri Ravi Shankar,The Art of Living is an educational and humanitarian movement engaged in stress-management and service initiatives.
Read More