Question & Answers with Sri Sri Ravi Shankar

Q: Gurudev, Guruji, how is longing a divine quality? I feel a lot of pain in longing.
Sri Sri Ravi Shankar:
Tadap hi ishwar hai! (Longing is the Divine)
Q: Gurudev, Please throw some light on the last shloka of the tenth chapter of the Bhagwad Geeta?
Sri Sri Ravi Shankar:
Lord Krishna says to Arjuna, "Whatever you are seeing in this world, that is all a little part of Me. Wherever you see any merit, that comes from Me only. Any intelligence that you see in anyone, that is Me only. Any valor that you see in anyone, that is Me only. The whole world reflects in a little part of Me.
Q: Gurudev, Can you speak something about seen and the unseen? Like you said collective consciousness, the mind.
Sri Sri Ravi Shankar:
You can't see the mind, you can only feel it. The Self (atma) is energy. There is electricity everywhere. This body is like a wire, and the electricity in this body – that is the atma.
The form and the formless are both essential. The world is the form of the Divine but the Divine is formless. The world is made up of both; the seen universe and the unseen consciousness. Here in India both are acknowledged effortlessly!
*Karma simply means action.
Action has got 3 forms: one is latent, that which is going to become an action, the action itself and the consequence of the action.
The first is like the seed of a tree, the second a full grown tree and the third when the tree becomes a seed again.
Q: Gurudev, Dear Guruji, please tell me are we humans wanting to be spiritual beings or are we spiritual beings in the disguise of humans?
Sri Sri Ravi Shankar:
Both - spiritual beings in the disguise of humans and wanting to come back to your spiritual being, back to our home.
You know what the word Radha means? Radha means 'back to the source'. Dhara means flow; flow from the source is called dhara and when you read dhara the other way around, it is Radha. When water flows down, it is called dhara, and when water goes back from where it started flowing, it is Radha.
Q: Gurudev, I take a lot of allopathic medicines for body aches, but still I suffer pain here and there in the body.
Sri Sri Ravi Shankar:
We don't take care of our body, we don't do enough exercise. We eat all this food with so many chemicals, pesticides, fertilizers and all that… all those pesticides get into the body and they cause all this pain, once you detoxify yourself, you will see how this pain will go.
Q: Gurudev, If love is not an emotion but your very existence then how come love disappear one day and appear again some other day?
Sri Sri Ravi Shankar:
See, the sun appears to have disappeared but in reality, it is not. It is just hiding or we have turned to another side. That's it!
Q: Gurudev, Guruji, why is the opening of the third eye associated with the destruction of desires?
Sri Sri Ravi Shankar:
You know the third eye is associated with alertness and awareness. When you are alert, awake, more into knowledge then naturally the energy has moved from the lowest chakra to the highest. The lower things no more interest you. You know when you are very alert and awake the sexual energy has transformed itself into a different quality of consciousness. The sexual energy is when the back portion of our brain, our head is activated. Alertness, perception and awareness happen when the front portion of the brain is activated; the pituitary and pineal glands are getting activated. In the brain also they are on the opposite sides of each other. So it is mythologically said when the third eye opens then the gross desires simply evaporate, not that it is bad but they simply don't make much sense anymore. That is why the intellectuals and the highly spiritual oriented practitioners always put something on the forehead, some sandal wood paste because they are focusing; doing some yoga and meditation so they put some sandal wood to cool the forehead, to cool it a little bit.
When the frontal lobe of the brain becomes more active, more alert, then thinking, intellectual work, creativity, memory they are all enhanced because all of these things are in the frontal lobe of the brain and sensory pleasures are all at the back of the brain.
Q: Gurudev, Is it true that some places have negative and positive vibes? I have experienced that our group working in our suburb doesn't get the success it does outside. What should we do to increase the sattwa of a place?
Sri Sri Ravi Shankar:
Keep working, keep doing. Everywhere it is possible to make a change. It's just a matter of time.
Q: Gurudev, Human beings live in a state where everything is not under our control. It is not possible to relax or meditate or even take deep breaths. Is there any other way to handle things smoothly?
Sri Sri Ravi Shankar:
There is a saying "You can't learn archery in the war field". You have to learn archery before you get into that position. So, at that moment when you are stressed, you can't do, but you have to do something before so that you don't go to that level at all, you don't get stressed. You can't learn a new tune on the stage, though I don't believe in this, this is a saying, actually nothing is impossible. I would say change in the way you behave, change in the food habits, and change in the way you perceive things in life, your communication ability, your ability to withstand criticism and take criticism… Generally, the outlook towards life itself makes a difference.
Your getting connected to the universal spirit, how much you are connected to the universal spirit, that much more is your ability to function.
So, I would give you number of things that you can do. Small techniques like head massage, eye exercise, taking proper food, taking a walk, sitting and observing sunset…maybe in KL, you don't get to see the sunset because of tall buildings all around! Being with nature, playing with kids etc will also help. Unfortunately, we simply sit on the couch, watch television and keep popping all the junk food. This has taken a toll on the health of the society.
We need to change our ways for a healthy society.
Q: Gurudev, Dear Guruji, what can I do if I see that someone's working too much and her body and emotions become sick of that. She is much older than me, and I love and respect her too much. I become very sad if I see that I can't do anything.
Sri Sri Ravi Shankar:
You know, whether people work or not work, they can get sick. There are lazy people on this planet who get sick. In fact, they fall ill more often. Because their minds are idle. So you don't have to connect these two things. Some people are so health conscious yet they get sick.
So, sickness is not due to one thing. There could be many factors. One of the factors is karma, some impressions of the past.

Second is violation of the laws of nature, and then third is that you catch from the environment. So, there are many factors.
Catch the rest in the coming post…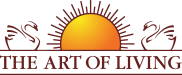 Founded in 1981 by Sri Sri Ravi Shankar,The Art of Living is an educational and humanitarian movement engaged in stress-management and service initiatives.
Read More