Question & Answers with Sri Sri Ravi Shankar

Q: Gurudev, How do I listen to everybody?
Sri Sri Ravi Shankar:
With patience!
Q: Gurudev, Change is constant. Will the knowledge of the Geeta change for this century? Will there is new knowledge?
Sri Sri Ravi Shankar:
Yes, as your mind blossoms, new aspects of the knowledge will blossom in you. Knowledge is structured in consciousness.
(Turning back to explaining the 7th verse)
Where does your mind go? It goes towards, beauty, light, strength.. Lord Krishna says, 'Wherever your mind goes, see Me in that. If something is beautiful, it is because it has life in it. It is the same consciousness. So the mind goes back to the source. Lord Krishna says: The light in the sun is Me. I am the liquid in water.
I am the smell in the earth. I am the fire in fire.
We are made up of the same substance as the sun. If there is no sun, there is no earth. If there is no earth, then there is no you.
If you talk to a quantum physicist today, he will say the same thing - everything is made up of one wave function.
The same thing
Lord Krishna
said:
I am the life in everybody.

Turn our mind inward and look at the life force that we are.
In life, it is Me.
Life is god. God is not something outside the life. Life is Divine.
The life in this body is Divine. What is the mind craving for? This pleasure, that pleasure. Right now, attend to the life. Its not that only my life is God. Life everywhere is the same Atma.
The seventh chapter is very beautiful.
In the Bhagwad Gita, the chapters unfold, step by step.
In the chapter on Vishad yoga, Lord Arjuna is feeling so nervous, is trembling.
In Sakhya yoga, Lord Krishna tell Arjuna, awaken! Nothing has hap pened to your Atma.Happiness and sadness have come and go.
In Karma yoga,
Lord Krishna
says: Act! You cannot do anything without action. Even you want to stand and sit, action is required. So, do something.
After Karma yoga, its Gyan yoga: Understand what you're doing.
After Gyan and karma, its
Dhyan
, where
Lord Krishna
says: before acting, meditate. After finishing work, meditate.
In that manner, the chapters unfold, step by step.
Q: Gurudev, Here you are teaching about the organic farming and rural development, I would like to know about all this so that I can go back and start something.
Sri Sri Ravi Shankar:
You can go on the Ashram tour. You can go and visit the pathshaala, the goshala. One of the best Ayurvedic hospitals is coming up here. In Ayurvedic College, there is an exhibition about herbs, how each and every aspect of creation can help us. They are very nicely done. They put the herb and how and for what it is beneficial. See when you consume a whole herb, it has a different effect. In allopathy, when you are extracting only a portion of the herb and not the whole, it doesn't leave that effect. So, the chemicals used adversely affect the body.
Q: Gurudev, Dearest Guruji, I heard about some people they are preparing themselves for living without food unlike you and me. Is this practically possible?
Sri Sri Ravi Shankar:
There are some people who are living without food but you know they don't have so much strength, they don't do much. If you want to be like a delicate doll sitting somewhere doing nothing, you don't need to eat much, you don't need to eat at all. Some people have practiced it for a long time. I know one gentleman who had come here to our ashram, said since the last thirty years he has not eaten anything.
Fine, how long did it take you to practice that? He said seventeen years. Seventeen years just watching the sun, slowly, slowly reducing the food, one time comes you don't need to eat anything; but he hasn't accomplished or achieved anything other than doing this. So if you want to take that as your life's mission - not to eat anything and practice that, well good! That you can do, no doubt. See for some people it has come to them naturally. Some people, nature has made their body, their system such that they don't have to eat, when they are happy and in meditation naturally food intake goes down, but it should not be done as a practice. I am reminded of the two great beings in India who were contemporaries, one is Lord Buddha and the other is Lord Mahavira.
Lord Mahavira did not eat at all, it is said he ate once in a year or three times a year or something like that. He didn't feel the need to eat. He was a prince just like Gautama Buddha or Buddha. As a prince he went out to find the meaning of life, to find the self. He won't eat for a long time. Very few times he ate, when someone brought food and offered him, he ate.
So Lord Buddha also tried this experiment; he also said okay I will also not eat and find out. Buddha forced on himself not to eat and his body became so weak and he could not even sit or walk or meditate, he became so dependant. At that time a lady came and brought him some rice pudding, he ate that and he got his prana back. Then Lord Buddha declared it is useless to fast too much! He said just by fasting you don't get enlightened.Lord Krishna has said very clearly in Bhagavad Gita; Lord Krishna has said Yoga is not for one who eats too much or for one who doesn't eat at all. It is not for one who doesn't do any activity or not for one who does too much activity, 'Yuktahara Viharasya'. Similarly not for one who does not sleep at all or one who sleeps all the time.
Yoga is for one who is in moderation and takes them out of misery, out of suffering, out of sorrow. Life is all about getting out of sorrow and how we can do this? 'Yuktahara Viharasya Yukta Cheshtasya Karmasu Yukt Swapnavabodhasya, Yogo Bhavati Dukhha'. One who has moderation in eating, one who has moderation in activity, one who has moderation in sleep and rest, for that person, Yoga brings them to enlightenment. Yoga brings them to the state where they become free from misery.
Moderation means what? Three meals a day is moderation, two meals a day is moderation, one meal a day?...Moderation? What is moderation that you have to see!
When you are hungry then you eat, eat only as much as is required, little bit. Not stuffing yourself when you are not hungry and also not stuffing too much, just gently little bit, little bit as much as is necessary, and activity is necessary along with it. So when you don't do activity and want to be in silence one or two or three days, okay then drop those days, take only water, some juice and then sit, you know; but you don't need to do all that, you don't need to do all those strenuous things at all.
The 'Art of Living' has given you such a nice package, such a nice path that suits today's active life, that suits our body, that suits our environment, our social cultural environment that we are in.
Q: Gurudev, What is surrender?
Sri Sri Ravi Shankar:
A child playing a game goes to its mother and plays or cries. That issurrender. The state of mind of the child is surrender. Another way to look atit is if there is something that we can't handle any more, we give up to thehigher power. That is surrender.
Q: Gurudev, You told us about experiencing the self, when was your first real experience on experiencing the SELF? We would love to know.
Sri Sri Ravi Shankar:
When was my first experience on that? I don't know!It was there in the childhood, then I grew up and then it became clearer later on. I don't know but may be when I was seventeen or eighteen.
Q: Gurudev, Should the student take the whole responsibility for not scoring good marks?
Sri Sri Ravi Shankar:
It is better if he takes full responsibility. You could blame the teacher, the environment, the parents and everything else and finally you blame yourself. It's better to take responsibility than go on a blame game.
Q: Gurudev, As per Hindu mythology, every God has a weapon. What is your shastra?
Sri Sri Ravi Shankar:
I think that a smile by itself is enough. It works where all weapons fail! :)
Q: Gurudev, What does one do when knowledge becomes a barrier and turns to arrogance and jealousy? How does one free from this?
Sri Sri Ravi Shankar:
Be like a child, unassuming, knowing the more you know there is so much more to be known. Knowing only leads to awareness that you do not know so much more. That brings humility. Do you see what I'm saying?
Q: Gurudev, How much importance should we give to Vaastu Shastra in our life?
Sri Sri Ravi Shankar:
It is an ancient scripture which has scientific basis. It says which direction the wind blows, which direction the cosmic energies are moving. Unfortunately, we don't have the whole of Vaastu Shastra. Lot of it is lost, destroyed. So whatever we think we have and our Vaastu people have, we are making use of it. Take it with a pinch of salt. There is something interesting about it, there are scientific validations to that. There are scientific validations to ancient thoughts. Just that not explained scientifically. We need to understand some of the customs properly. More research is to be done.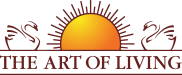 Founded in 1981 by Sri Sri Ravi Shankar,The Art of Living is an educational and humanitarian movement engaged in stress-management and service initiatives.
Read More