Question & Answers with Sri Sri Ravi Shankar

Q: Gurudev, Dearest Guruji, you are my favorite in the whole world and my world revolves around you. How do I become your favorite?
Sri Sri Ravi Shankar:
Walk the path!
Q: Gurudev, How can I get rid of my sense of guilt?
Sri Sri Ravi Shankar:
When you feel guilty, just chant 'Om Namah Shivaya'. Do some Bhastrika, some Pranayama, Kriya. Doing 'Om Namah Shivaya' chanting one hundred and eight times also helps a lot. You chant one hundred and eight times, and then relax and meditate. See, new energy has come in you and you have become a new person. That person who did a mistake is gone, has packed off his suitcase and gone. Now inside you is a new person. Start believing in the innocence of the present moment. In the present moment, the YOU in you, the 'energy in you' is innocent, okay!
Q: Gurudev, Why has religion been the reason for so many wars?
Sri Sri Ravi Shankar:
Even I wonder about it. There are 10 major religions in the world: four from the Middle East and six from the Far East. The six religions from the Far East never had any conflicts. There was no war between these six religions. Hinduism, Buddhism, Sikhism, Jainism, Shintoism and Taoism – they all coexisted.
When President Nixon went to Japan, he had a Shinto priest on one side and a Buddhist priest on the other side. He asked the Shinto priest: What is the percentage of Shintos in Japan? The priest said: 80 percent. Then he turned to the Buddhist priest and asked him: What is the percentage of Buddhists in Japan? He said: 80 percent. Nixon was perplexed as to how this was possible. Shintos go to Buddhist temples and Buddhists go to Shinto temples. Similarly, Hindus go to Sikh gurudwaras and Sikhs go to Hindu temples. The same may be said of Hindus and Buddhists in India. Similarly in China, there is no war between Taoists and Buddhists.
The four religions in the Middle East were always at war. I think they should learn how to co-exist from the other six. Judaism and Christianity are friendly. Judaism and Islam have an issue.
Q: Gurudev, What does one do when knowledge becomes a barrier and turns to arrogance and jealousy? How does one free from this?
Sri Sri Ravi Shankar:
Be like a child, unassuming, knowing the more you know there is so much more to be known. Knowing only leads to awareness that you do not know so much more. That brings humility. Do you see what I'm saying?
Q: Gurudev, What is Swara Yoga, could you please articulate on that?
Sri Sri Ravi Shankar:
First do alternative nostril prayanama and then go more deep into pranayama then you will see how the breath in the nostrils change throughout the day.
Q: Gurudev, How does one drop a tendency to judge people? How do you drop judgment?
Sri Sri Ravi Shankar:
Oh!(laughs) it can stop by itself. Once you know you are judging, you only come out of it. See, you cannot do anything about the past. The moment you become aware I was judging, I was judgemental, you are already out of it. You simply see, when you turn back and see how many times you had judgements about people, and they all proved to be wrong more or less, most of them. So with your own experience, you grow into wisdom. It cannot be induced from outside. You have to have this from inside. You have to look back and see how was it. What did I do?
Q: Gurudev, Guruji what is Shanti(peace)?
Sri Sri Ravi Shankar:
We must make you sit in a closed small room and play loudspeaker 24 hrs. And not some good music, some heavy music. Then after 24 hrs, when we switch it off you will come to know what is Shanti. (Laughter!!!)
Q: Gurudev, How does one experience that blissful divinity with in?
Sri Sri Ravi Shankar:
Meditation, Seva/Service and Satsang.
Q: Gurudev, How do I control my anger? I get angry over very, very small things.
Sri Sri Ravi Shankar:
If you have to get angry, get angry at bigger things, not the small usual mundane stuff. Get angry at corruption in the system and injustice happening around you. Give a bigger dimension to your anger and see all the small things become simply insignificant. I want you to go and talk to every youth in this country and in the world. Talk to them. Tell them to take action against corruption. If the head of the government is shielding corrupt people, what can you do? People have to wake up. That's what we all have to do. Everyone should speak out against corruption.
Q: Gurudev, There is a lot of poverty. How do we find a solution for that?
Sri Sri Ravi Shankar:
One of the main reasons for poverty is alcoholism.
Many villagers spend 60 percent of their earnings in the toddy shop. If you think they are poor, then from where have they got toddy? Villages have risen above the poverty line just by closing the toddy shops. The poorest of the poor can earn and not stay hungry, wherever alcohol has stopped. Youngsters in rural areas are now dealing with this problem.
People of all castes should celebrate together. Everyone should come together for one meal in a week. When people in the village will come together, then the feeling of Dalit and non Dalits will be removed. In every village, ask those who can to contribute for those who don't have enough. Such development cannot be done by the government alone. NGOs have to initiate this change.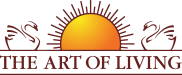 Founded in 1981 by Sri Sri Ravi Shankar,The Art of Living is an educational and humanitarian movement engaged in stress-management and service initiatives.
Read More