Question & Answers with Sri Sri Ravi Shankar

Q: How do you go beyond karma? When did it start and when will it end?
Sri Sri Ravi Shankar:
When did the world begin?
Audience: I don't know!
Sri Sri Ravi Shankar: When will the world end?
Audience: I don't know!
Sri Sri Ravi Shankar: This question is also like that. We don't know when the cycle of karma started. We don't know the beginning but the seeds of karma can be burnt in the fire of knowledge.
Q: I have been in love with a girl for the past four years. Recently she broke up with me because of some misunderstanding. I want her back and don't know what to do.
Sri Sri Ravi Shankar:
Basically you broke your heart. Okay so what do you want? You want her back right? What is the guarantee that if she comes back to you she will be happy? Do you know how to achieve what you want? You have to go deep inside. You have to become calm and centered. When you are feverish, your mind is agitated. You lose all your charm. If you are not charming, what is the guarantee that anybody will stay with you? You have to make yourself pleasant, charming, strong and subtle. Who wants to be with someone who is unhappy, sad or depressed? First get rid of your sadness. Shake off the past. accept the lessons from the past and move on. You have to become strong, serene, and calm.
Only when you meditate, do pranayama and Sudarshan Kriya, Yoga then you can have all the four. Do yoga and you will see the difference immediately? When the difference comes your wishes will start being fulfilled.
When you are desperate, you can do only two things. Either commit suicide or repose in yoga. Only spirituality and knowledge can bring charm into your life. A yogi is one who not only can fulfill his desires but can also fulfill others desires.
Q: Please give guidance on parenting special children. What can be done for them through the 'Art of living'?

Sri Sri Ravi Shankar:
You simply serve them. Don't pity them. You know, people with special needs, their soul is in a different state. They are not in a sorry state. They have come to this planet just to take service. With this attitude, you do service. Never have sympathy – 'oh poor child'. Children with special needs have come just to take service from you.

Q: Guruji I work in a hospital where people are dying and I am hoping to bring this yoga there. I am facing a little difficulty in understanding what is the difference between the yoga of living and the yoga of dying?
Sri Sri Ravi Shankar:
You must have heard by now, yoga has eight limbs.. I don't know how much of pranayama and asanas(postures) you can make someone do when they are sick and dying. It may not be possible at all. Some good bhajans(uplifting music), soft and instrumental music will also help. This is called laya yoga. Some words of wisdom will help. This is gyan yoga. Your mere presence there will help. Your being there without any effort will help. When we are in the 'doing' consciousness, thinking what to do, we reduce our energy. When we are in the 'being' consciousness, suddenly the light, air and energy come in you. You can make them feel better with that presence and energy of yours.
There are three things which are very important whenever you sit for meditation:
1. I want nothing for next 20 minutes or half an hour.
2. I do nothing.
3. I am nothing.
Any effort is an impediment in meditation and so 'I do nothing'. And then if you have any notions about yourself, I am rich, I am poor, I am intelligent or I am stupid, you can't go into meditation. You cannot progress on the spiritual path. So you have to come to this – I am nothing.
These are the three golden rules which I feel are very important and with which you can sink deep into meditation.
Q: How do I find strength in myself?
Sri Sri Ravi Shankar:
Be well rested and have your heart in the right place. You need both mental and physical rest. Thinking "Oh I have done so much!" will only bore you down. Just know that you will have enough time and energy to do what you were born to do in this life.
Q: I have benefited a lot after doing the YES+ course but a problem has emerged in life too. Previously, I used to ask my parents for every small thing, but I started taking some decisions of my own after doing YES+. Now my mother feels insecure about our relationship, she thinks her daughter is going away from her. But it is not the case in reality, and I also respect her more than before. How to get the situation where she does not feel insecure, and I can also do things with my decisions?
Sri Sri Ravi Shankar:
The most difficult thing to do is to express our feelings correctly, and to understand others' feelings correctly. Lacking this skill is the biggest issue faced by the society today, and this has to be developed. It is never perfect, some ups and downs do happen in this matter. Like, what we feel, we cannot express fully, and cannot understand correctly what others feel. This keeps happening in life but when we become more calm and happy, we are able to understand other's mind more and more. That's why it is very necessary to do meditation, pranayama etc. That gives more inner clarity, and then we feel that others can understand us better, and also we can express our views better.
Q: If one desires to have something with all the heart, does he/she get it?
Sri Sri Ravi Shankar:
If it is good for you, you will get that.

Q: Will the world be destroyed in 2012? Is that true?
Sri Sri Ravi Shankar:
People used to say this in 1999 - that world will be destroyed before the Millennium. In fact, in Canada people stocked up six months worth of groceries (laughs).
There will be a positive spiritual shift that will happen. You know, people are meditating in Terra Del Fiago (near South Pole) and in Norway (near North Pole) and chanting Om Nama Shivaya, becoming vegetarians and taking up Indian traditions.
Q: Guru, I often see people bow down to you. Is doing all that necessary?
Sri Sri Ravi Shankar:
No, no, not at all. These things are really insignificant. You know, these outer gestures are insignificant. Don't give too much importance to them. All these gestures don't matter. We all are connected from a deeper level, the level of the heart. That's how we have met and we are all here.
Q: Can you please speak on the nature of sexuality?


Sri Sri Ravi Shankar:
Preaching what you don't know or what you don't believe in is not the right thing. People who have experienced deep understanding do not place judgement. With spirituality you have to go to another level of experience. Honor sex but move onto a higher place.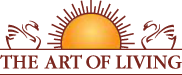 Founded in 1981 by Sri Sri Ravi Shankar,The Art of Living is an educational and humanitarian movement engaged in stress-management and service initiatives.
Read More