Question & Answers with Sri Sri Ravi Shankar

Q: Gurudev, Guruji, you say the love is great and fearless. Then why is it that the person I am in love with is so fearful?
Sri Sri Ravi Shankar:
The one you are in love with is fearful? Okay! That we don't know how much you have scared him that he has become so fearful. First see whether the person you are in love with is also in love with you.
See, sometimes we think we love someone but we don't even know how to properly express our love to another. It is very hard to express how much love you are feeling in your heart to someone else. How are you going the express? With words you will not be able to express. Something as deep as love does not come in the realm of expression. It is very difficult to express and sometimes when you try very hard and with a lot of effort to express this love people get scared. The other person should also know how to accept and receive your love isn't it? That's why it is important to know to how to express and how much of our love to express to each person, yeah!
Just imagine you have someone day and night calling you again and again and telling you, 'I love you, I love you, I love you', then what you will say, okay, yes, you love me, fine what next, right?!
So until we do not turn towards wisdom we are not able to properly express or receive love, for that also there is some eligibility. With wisdom one is so full of love that love exudes from every action. In life when we embrace the divinity then all our relationships blossom by themselves but if you try to fix your relationships one by one it does not work. From one side things will get better and from the other side it will get worse, so you be centered in yourself, be in devotion and everything else will be taken care of.
Q: Gurudev, Dear Guruji, in the Buddhist tradition it is said that there is no such thing as God, the creator where as in Christianity there is the father, the son and the Holy Spirit. I am therefore wondering what is God?
Sri Sri Ravi Shankar:
Lord Buddha never said there is no God, he simply refused to speak on it because in those days there were so many traditions. The Vedic tradition was so alive and there was Jain tradition. There were so many other traditions and people knew it all by books and they could give great talks on peace and meditation but forgot the experience of meditation. So Buddha didn't want to get into controversy like what we do, we don't want to get into any controversy. We have a simple message to say, here is the way to become peaceful. Do this breathing and you will become peaceful.
So similarly Buddha said I am not going to speak on God but I want to speak about sorrow and there is a way to get rid of sorrow. It is possible to be free from sorrow. So his focus was very practical and very simple. He spoke on liberation, Moksha which is common to all different sects of Hinduism.
Two and half thousand years after Krishna's time there was nobody to reform the knowledge, so Buddha came and reformed it. Then later on Buddhism also became into so many sects. Five hundred years after Buddha the whole knowledge got misinterpreted, they started making everybody a monk, the whole system started collapsing then Adi Shankara came and he reestablished the knowledge. So that is why it is said time and again whenever people start forgetting the knowledge then the nature brings on the path someone to revive the knowledge and bring people back on the path of light. So this is happening, so whatever Jesus has said that is again the same ancient truth what is said in the Vedas, the trinity, all those things Jesus has said. Love is God, is said in the Vedas, in the Upanishad, same thing Jesus said.
What is most essential is to find the harmony among all the different traditions. Traditions are one side but humanity, spirituality is most important. No Hinduism, Vedic religion, Islam, Christianity, Buddhism nothing is of any good if humanity, human values and spiritual values are missing.
Q: Gurudev, Is it very important for a woman to marry? Is it not ok to let God be her care taker? Can she still be complete even if she is not a mother?
Sri Sri Ravi Shankar:
You can feel you are a mother to the whole world. Being a mother is in the very nature of a woman. That compassion, that love and caring will be there.
Whether she should marry or not, that is your decision. Most important is to be happy. That is my opinion. There are many who are single and happy, and there are many who are married and not happy, and vice versa! Choice is yours, blessings are mine.
Q: Gurudev, Please talk about karma.
Sri Sri Ravi Shankar:
Some karma we have to experience, and some we can change. E.g. when wecook some sweet, if there is too much sweet, we add some rava, if it is less wecan add sweetening agent. But once you have put the rava on the fire, you can'tturn it back. In the same way, some karma can be changed, some can't.
Q: Gurudev, Why did God create so many galaxies, universes, people etc? What was His purpose?
Sri Sri Ravi Shankar:
Well, he couldn't find a better job to do (smiles)!
It's obvious - you ask someone who is playing soccer. When so many people are fighting over that little ball, if an alien comes and watches 22 people fighting over one ball, he will ask, "This world has so many things, why don't you just give a ball to each player? They are busy falling over each other and kicking that one ball into the net, and so many people are happy about this. Why cause such a commotion? Just give them a ball and let them put it through the net."
For an alien, this appears unintelligent and purposeless. But fans of soccer will say, "Oh we had such a fantastic time!" The one purpose of everything that man created is happiness. It is for the same purpose that God created all this. And He is enjoying it like He is watching a soccer game. No other purpose.
Q: Gurudev, How to have focus while studying?
Sri Sri Ravi Shankar:
Do at least something. Sometimes a little pain is also good. Like if you cannot walk, but when you participate in a marathon, you put in your 100 percent. Isn't it? Like if you are thrown in an ocean, until you don't find the shore, you continue swimming. Would you leave in between even if you are tired? So, even if you don't feel like doing, it is boring, take it as a challenge, "I will somehow finish this subject". Even if you don't know swimming, you get to learn that in water.
Q: Gurudev, How do I control my anger? I get angry over very, very small things.
Sri Sri Ravi Shankar:
If you have to get angry, get angry at bigger things, not the small usual mundane stuff. Get angry at corruption in the system and injustice happening around you. Give a bigger dimension to your anger and see all the small things become simply insignificant. I want you to go and talk to every youth in this country and in the world. Talk to them. Tell them to take action against corruption. If the head of the government is shielding corrupt people, what can you do? People have to wake up. That's what we all have to do. Everyone should speak out against corruption.
Q: Gurudev, Guruji I did the Yes+ course two years back and recently I told my parents about my feeling hollow and empty from inside and my experience about nothingness. They say that I will become good for nothing now, what should I tell them?
Sri Sri Ravi Shankar:
Don't tell them anything. Just show them that you can do a lot of things. Win their heart by your actions not your words.
Q: Gurudev, How to deal with and work with the people who have negative qualities like aggression, jealousy, instability and so on?
Sri Sri Ravi Shankar:
Skillfully. See that you don't react to them but with compassion, see how you can work with them. Yeah? One thing is it can improve your skills. Second is it can improve your patience. You can gain patience. Third is it will make you realize that the person is not constantly jealous or angry. They also change! You will see and wonder on how people change.
Q: Gurudev, Can you talk about the complexes that are rooted in the mind of some children, may be because some historical events or past life?
Sri Sri Ravi Shankar:
When you think good of yourself, you think ill of others, and when you think others' are good, you think you are not ok. Such complexes are there in many children today. So the attitude that neither I am bad nor anybody else is bad gives such a sense of acceptance of everybody and your own self. Sadhana enables one deprogram all past programming.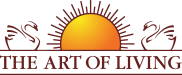 Founded in 1981 by Sri Sri Ravi Shankar,The Art of Living is an educational and humanitarian movement engaged in stress-management and service initiatives.
Read More