Question & Answers with Sri Sri Ravi Shankar

Q: Gurudev, Do you get moksha by effort or without any effort?
Sri Sri Ravi Shankar:
Both! It is like catching a train. Once you get into the train you have to rest. You cannot keep thinking that I have to get down at this station all the time. You need to rest. You don't have to do anything then. Just sit and relax!
Q: Gurudev, How did you know you were a Guru? Did you have aGuru? Sometimes I wonder if I'm a Guru, maybe just for myself. What would yousay to that?
Sri Sri Ravi Shankar:
You can't be a surgeon for yourself. You may be a surgeon but you can't be yourown surgeon, right? So your mother is your first Guru. A mother teaches you. Ofcourse, a Guru is one who is unconditional in his attitude and approach towardsyou. You should play a role of a Guru unconditionally. You help others or carefor someone with wisdom. Then you are playing the role of a Guru to them too.
If youhelp somebody with an attitude of 'I want nothing, I just want your progress'then you're a Guru to them. Yet don't demand them to accept you as Guru. No, areal Guru does not demand anything, not even gratitude from somebody.
Q: Gurudev, How do I listen to everybody?
Sri Sri Ravi Shankar:
With patience!
Q: Gurudev, What is the meaning of the opening of the third eye and what do I feel when I experience this happening?
Sri Sri Ravi Shankar:
It is intuition, don't think there is an eye opening like this and something is popping up from your head. You get a bump or a hole in your forehead, no! You know you close your eyes still you feel some light; you may see or you may feel, it can be both ways. If someone says I am going to open your third eye and this and that, just don't go into those things. I tell you, definitely not, it is simply hoax because I have seen so many people claiming to open the third eye and nothing happens really, people get a headache, an incurable headaches many times and you get into problems. You know many such cases come to us for repair, so if someone says I want to open your third eye tell them, thank you very much, I am happy with two eyes. The deeper you go in meditation your intuitive ability develops.
Q: Gurudev, Please give me some technique to lessen the ego.
Sri Sri Ravi Shankar:
You're asking about yourself or someone else? For God's sake don't do anything with your ego! Just let it be. If you find you have a big ego, don't try to get it out of yourself. Let it be. You know, trying to meddle with your ego becomes a bigger problem. Then you say, "Look, I erased my ego!" "Nobody could do this!" Understand that? You know it's so difficult to get rid of the ego. It's like saying – 'I'm the most humble person in the world! You can't find anyone with more humility than me!' Does it make any sense? So if you find there is any ego, let it be like that happily, huh? Don't try to meddle or get rid of it. Just smile, yes! You know ego is stiffness. When you're at home, you relax. When you feel ease, then ego is not there. The antidote for ego is just being natural. Or one day if you want to act crazy or foolish, it might help you a little bit, because your greatest fear is what others will think. Give everyone freedom to think whatever they want to think, right? Then you'll find you're so much at ease, at peace with yourself.
Q: Gurudev, We know we have to follow our heart but why is it difficult sometimes when our rational side is stronger, and we think it is correct whereas the emotion is weaker and sometimes more crazy. Thank you for sharing time with us.

Sri Sri Ravi Shankar:
You know in work don't use your emotions - in work use your intellect. But with your family and friends don't use your intellect so much, use your emotions. If you mix it up, you are in trouble! You know, with your wife and children if you are relating them with your intellect and doing business with your emotion you had it! You know at home you have to be more with the value of heart. When you do service you do it with your heart, right? But when you're doing your work you don't have to be an emotional thing. Just use your rational mind.

Q: Gurudev, How do you do that?
Sri Sri Ravi Shankar:
It comes by practice and by having a broader vision that things are going to be resolved in a very positive manner. See, we have very little time and we have lots of things to do. How can we do all this with low energy? So, we have to increase our energy, be efficient in our work and good time management. For all this, we teach this course called the 'Art of Living'. It helps in all these three dimensions. It adds more time to your life-Quality time- and increases your energy level and improves intuition.
Q: Gurudev, What are the most important 8 traits that a human should have to achieve any kind of goal?
Sri Sri Ravi Shankar:
Why to fix it to number 8? You want me to list the 8 or stretch up to 8? Let us think.
First is fixing the goal itself. The mind is so wavering – so getting the goal fixed is most important. Then you have to fix the time frame. Then weighing the consequences - adverse and favorable and then your ability to adapt to changes. Ability to adopt the means to achieve the goals is important.
How many done? (Four) Rest you can look into.
Q: Gurudev, Guruji, it didn't seem Sudarshan Kriya is indicated for a person with psychotic problems like schizophrenia. What can be done to help them reduce their suffering?
Sri Sri Ravi Shankar:
You know, people with schizophrenia, you think they are suffering, they are enjoying themselves! Ask me how many people I have encountered who have this problem. Sometimes they stop taking their medication because they stop having fun with that. See, there is no charm, no energy, no fun, so they stop medication. We have this experience. Many times parents or spouse came and left them in the Ashram. So we have dealt with them all. I tell you, they are really not suffering! They are in their own world. They are here in the world for you to serve them. And be patient, they increase your patience. They make you well grounded to your own reality. It's an experience to be with them. Because their mind is between two worlds -this world and another world, their realities fused and confused. They can invoke a lot of compassion from within you. And that is what you can do about it. Yes, they can do some physical yoga, dance, enjoy music and take a good walk. These are things you can engage them in.
Q: Gurudev, What is Witness Consciousness? When does one reach such state?
Sri Sri Ravi Shankar:
This is a state of consciousness where you realize things are not happening because of your effort, it is happening due to some law, due to some power in the creation which is making everything happen. When you have given your 100 percent, physically, intellectually… then you realize you are not doing, but things are happening.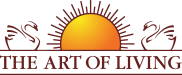 Founded in 1981 by Sri Sri Ravi Shankar,The Art of Living is an educational and humanitarian movement engaged in stress-management and service initiatives.
Read More