Question & Answers with Sri Sri Ravi Shankar

Q: Gurudev, What could help me prioritize one thing against another in my life?
Sri Sri Ravi Shankar:
Your broader vision!
Q: Gurudev, Can yagyas and mantras burn karma?
Sri Sri Ravi Shankar:
Meditation and pranayam will burn karma. Yagyas also do it. However without being in a meditative space, yagyas do not give the same benefits.
Q: Gurudev, Why does everyone want to meet you?
Sri Sri Ravi Shankar:
I don't know It happens like this. The soul communicates with each other.
Q: Gurudev, If a person thinks he is good for nothing in whatever he does, how should he move ahead in life?
Sri Sri Ravi Shankar:
Just be here for a little while and know that God doesn't create garbage.Everyone who is created on this planet is good for something.
Q: Gurudev, Why is my mind so restless during lunar eclipse?
Sri Sri Ravi Shankar:
There is a remedy to all celestial phenomena! You know what? 'Om Namah Shivaye'. The vibrations of the mantra create an armor around us and protect and energize the whole body – mind complex.
Q: Gurudev, Dear Guruji, you say that our relationship is as old as this earth. Have we celebrated your birthday in some past live as well? I don't remember but you would, so please tell me.
Sri Sri Ravi Shankar:
Yes we have. Of course! Now tell me, the first time you met me did you feel that we are meeting for the first time? No, I also have never felt as if meeting a stranger with anybody. All those people, everyone I met, I have always felt I have met them before and I know them. As of now I have not met a single stranger.
Q: Gurudev, Dear Guruji, my son is now two years old, he feels insecure with other people. Do kids at that age feel that? How do I handle this?
Sri Sri Ravi Shankar:
It may not be insecurity in the child. A 2-year old child would not be so insecure, it may be your own projection. Sometimes you project yourself too much on what the child is feeling or saying. Especially grand parents have a lot of projection on the children. Grandpa will say my 6-month old baby looked at me and said, "Grandpa you don't go for walking today, you stay with me," and all that he was saying with his own eyes. The baby doesn't even speak but grandpa feels that he says everything. A lot of it will be your own projection.
If you feel your child is a little jealous, sibling jealousy will be there, if you feel that, then you pat them and give them a little more attention.
Q: Gurudev, What is the purpose of my life? Why have I taken birth on this planet?
Sri Sri Ravi Shankar:
The way you are smiling right now, to bring that smile on the faces of others as well
Knowledge BYTE:
Do you know the meaning of the month December? (Audience says No!) November? (No!). December – Dash + Ambar, Dash in Sanskrit means ten and ambar means sky. So December makes the tenth sky. Similarly November (Nav + ambar) makes ninth sky and so on. All these names have Sanskrit roots.
Once upon a time March was celebrated as the New year. March is the first month which means go ahead, to move on. And that is when Sun enters the first constellation – Aries. Even today in Iraq, Iran, Afghanistan and Turkey and in many parts of India, March is celebrated as the start of the New Year. So the real new year begins in march. January is the eleventh month and February – the last month.
Q: Gurudev, Dearest Guruji, in the Part 1 course one of the knowledge points is living in the present moment but my present is so painful that I rather live in the past that was beautiful. Now how do I apply this sutra?
Sri Sri Ravi Shankar:
See even if the present is painful it is better to just be with it and finish it otherwise you are just sweeping it under the carpet. Living in an imaginary world and not realizing the current reality, yeah. So it is better to live it and go through it.
Q: Gurudev, How does one deal with people telling lie? Can't one actually progress being truthful?
Sri Sri Ravi Shankar:
We can make progress being ethical. One thing is you have to make them really understand that you can rise very high like satyam and fall down like astayam (laughter)! So many such cases! One who is truly honest lives like a King, one who walks on wrong path, his own consciousness doesn't allow him to smile from heart. Such people can't even sleep properly.
Okay! Does that mean living like Satya Harishchandra? 100 percent truth is also not workable. So, it is so beautifully said in our Shastras! A Brahmin or Sanyasi is not allowed to speak lie, not at all. A teacher cannot! But a king, an administrative can do a little if it is in favor of public in general! Then there is a little more possibility for businessmen. Bahut khush nahin ho jaana (laughter)! (It loses essence while translating but still "That doesn't mean you should take it for granted!") Like there is salt in food only that much lie is allowed in business. Like in one – two cases, suppose you have to sell your product, you can say it is the best, even when you know it is not! You won't accrue any sin that way. So as there is salt in the food! If more... will it still be eatable?
Philosophy of death: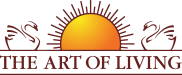 Founded in 1981 by Sri Sri Ravi Shankar,The Art of Living is an educational and humanitarian movement engaged in stress-management and service initiatives.
Read More