Question & Answers with Sri Sri Ravi Shankar

Q: Gurudev, From the time, the Universe has been created, there have been souls. I wonder are they increasing or do they remain the same? I don't understand the mathematics of souls.
Sri Sri Ravi Shankar:
There are lot many species which are getting extinct too! Lots of snakes,scorpions, sparrows, butterflies… They could have come as humans.
Q: Gurudev, When someone of our own suddenly passes away and we are not prepared when he leaves. There is so much to talk and to say and when he leaves you want to feel him. You said they are always there so how to do that?
Sri Sri Ravi Shankar:
Those who have left will understand that this world is just a play, there is nothing really; it's just a wave so there is no need to tell them or explain anything to them, without saying anything they will understand. When in the body, we understand using words but once we are out of the body, then communication happens through feeling. So don't worry, you be happy, those who have gone have gone and we are here now.
Q: Gurudev, Why are spiritual leaders mostly men?
Sri Sri Ravi Shankar:
Spirituality transcends gender. Men and women are equal. There are many vacancies here for women who would like to become swamis also! They should come to the forefront as well.
Q: Gurudev, Dear Guruji, thanks to you to people are feeling better and the world is getting better. How can we make politicians understand that a peaceful world is better? Why is there so much hate, murders, drugs dealers, arms, wars? What can we do? What would you forbid if you were the world's president?

Sri Sri Ravi Shankar:
Thank God! I don't intend to be, I don't want to be. Why, you don't like me having a big smile? You know these are the questions that u need to keep with you. You know an answer can be used only once, but the question which appears like a path can be tread on many a time. These questions you keep asking time and again you will get different answers and implement them at those times.

Q: Gurudev, I was once told that Yogis do not meet with the God, have you ever met with God?
Sri Sri Ravi Shankar:
First tell me, who is God according to you? Somebody sitting up in the heaven! No! God is that from which nothing can escape. When the mind is totally relaxed, it merges in the Divine, it relaxes in the Divine. The whole point is to relax the mind in that soothing consciousness. When the wave is on the surface, it is a wave. But when it identifies itself with the depth of the ocean, it becomes the ocean.
God is love and it is inside each one of us.
Q: Gurudev, sometimes lots of visions come in meditation. What should one do?
Sri Sri Ravi Shankar:
Take it as a thought and leave it. Sometimes hallucinations may come as imaginations.
Q: Gurudev, What is the best way to make someone aware of their responsibilities?
Sri Sri Ravi Shankar:
Anything that works! Anything that makes them aware is good. Don't sit and think what is the best way? Whatever ideas occur, you apply those and see which one works. The one that works is the best.
Q: Gurudev, What is the relation of Sadhana and our life?
Sri Sri Ravi Shankar:
The whole life is Sadhana. Doing Pooja, little rituals and Kriya are important but one should also celebrate whole life as sadhana.
Q: Gurudev, Guruji, does choosing a Guru means one can't follow theteachings of other masters? Can one have more than one Guru?
Sri Sri Ravi Shankar:
Oh! It's so hard to manage one Guru,how can you…! (laughs) It's not easy. Respect everybody but follow one path.Honor everyone and you will see, all the masters have said the same thing.There is only one truth, so, they have said the same thing, but the methods aredifferent as per the needs of the time.
You don't have conflict when you are on this path. Whicheverpath you were there, they have blessed you and that's how you have come here.You have served those paths, those teachers, those masters and their blessinghas brought you here, with this conviction you move forward. Ok?
It's just that if you keep trying everything, you get soconfused! So, I would say, see one in all and all in one as a principle.
Honor everyone and follow one path.
Q: Gurudev, Who is Radha?
Sri Sri Ravi Shankar:
Radha is one who is going towards the source. Dhara is flow, and read other way it becomes Radha. So, one who goes towards the Self!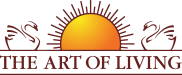 Founded in 1981 by Sri Sri Ravi Shankar,The Art of Living is an educational and humanitarian movement engaged in stress-management and service initiatives.
Read More