Question & Answers with Sri Sri Ravi Shankar

Q: Gurudev, Jai Gurudev, you are so attractive, is this the bondage in my path? If I get stuck in your form what should I do to see beyond the form?
Sri Sri Ravi Shankar:
So that you get detached from everything else - and then this will also automatically dissolve. You will see me more, much different than the form.
Q: Gurudev, Guruji what is the use of Seva? How does it help meditation?
Sri Sri Ravi Shankar:
Listen, suppose you are stranded in some place and you need someone to give you a lift in their car or taxi and nobody stops their car to give you a lift, how would you feel?
You are carrying two bags and you have to go to the restroom in a railway station. You can't leave the bags unattended and you have to go to the restroom, what will you do? You will find some nice elderly person, go to them and keep the bags with them requesting them to take care while you go for five minutes to the restroom. Don't you need other's help? If they refuse to help you then how can you survive? You know in this world as human beings we have to help each other and that is what seva is.
Seva means what? 'Sa' means 'him' which refers to God and 'Eva' means 'like him'; doing things like him. God does so many things for you but does not expect anything in return from you. Whether you pray to him, thank him or not he will still continue to do. He is not doing you a favor. When you thank God, that is for your own joy, it does not matter to God. In the same way whether people acknowledge your work or not, whether they thank you or not you still do it because you find that it is important to do!
Q: Gurudev, Which is the way of being considerate in my society, neighborhood, my Art of Living group and my friends?
Sri Sri Ravi Shankar:
Why are you asking this question? You think you are not considerate of others? If you are very stressed then you don't care what other people think or what others are doing. You just do what you want to do. But sensitivity comes with serenity, sensitivity comes with calmness, sensitivity comes with culture. Your background, your culture, how you grow up, and what were the situations around you. You have that ability to be considerate. Do not doubt that. Compassion is in our very nature. Only when you are extremely stressed, compassion appears to have disappeared. It really doesn't disappear, it stays somewhere deep inside.
Q: Gurudev, I am thinking today that everything is permeated with light and when I look into myself your light is within me. In me, in him and all of them, it is you only that is present. Where ever I see everywhere it is you who are shining. Where have you come from, who are you, tell me that at least today?
Sri Sri Ravi Shankar:
If you want to know who I am then there is a deal you will have to make with me. The deal is that first you have to know who you are. When you find out who you are then you will know who I am and this is also what I want, that you know who you are and then you will know who I am.
Q: Gurudev, Dearest Gurudev, just to handle one person I lose all my energy, how do you handle so many people?
Sri Sri Ravi Shankar:
That is why I am sitting here!
Q: Gurudev, Please comment on animal sacrifices and tongue piercing in Hinduism.
Sri Sri Ravi Shankar:
Hinduism is a way of life, and it has been around for millions of years. So many practices are just interpolations or add-ons. Imagine that in the winter you have a coat. You come into the house and hang up the coat before entering the house. This then becomes a practice and a rule comes that you can enter the house even in the summer only if you have a coat to hang up. The same applies here. Animal sacrifices have no scriptural sanction. The same thing is true for tongue piercing. Even Lord Krishna says that only a fool would torture his own body.
Q: Gurudev, Is it possible to be both ethical and practical?
Sri Sri Ravi Shankar:
Yes. Your yukti should be like the salt in the food - just a little bit salt in your business. If there is too much salt, it becomes like food in the salt.
Q: Gurudev, Dearest Guruji, how to keep oneself motivated all the time because sometimes the adverse conditions around try to bring the prana down and when the prana level is low in the body then I feel very frustrated and unhappy and loose all the motivation to go even a step ahead. Thank you for being in my life. Love!
Sri Sri Ravi Shankar:
: When you are losing motivation that is a sign that you are tired, you need recuperation. You have said that prana is low. So for one, two or three days go into retreat. Some silence, meditation, yoga, pranayama and a liquid diet will help.
You know sometimes when we eat too much and too much of the wrong food then also you feel so tired, isn't it? How many of you have had this experience? Because when you are not feeling good you eat more and when you eat more you feel even more tired, so it is a catch 22 cycle, right? It's a cycle that goes on. So, little detoxification/fresh fruit or juice diet coupled with Pranayama will work magic.
When you have no motivation to do anything you feel so lazy to even do breathing exercises, that is why I would advise you to go on a diet and after 1 to 2 days this cleansing would help you.
Q: Gurudev, What is the relation of Sadhana and our life?
Sri Sri Ravi Shankar:
The whole life is Sadhana. Doing Pooja, little rituals and Kriya are important but one should also celebrate whole life as sadhana.
Q: Gurudev, I have been introduced to two concepts which I find confusing. A. I am not the doer. Or B: I should take responsibility for little things even when I have little control. What's up?
Sri Sri Ravi Shankar:
Life is a balance between these two things. Taking responsibility and letting go. It's both. That's a fine balance. For the present and future take responsibility, for the past know that it has to happen that way and move on. So often we do the reverse. We think that the past was free will and regret and we think the future is all destiny and we don't do anything about it. But the wise one does you know what? The regard the future as free will, past as destiny and they are happy in the present. So you don't regret about the past and you know what you want to do in the future and you are on it.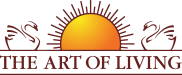 Founded in 1981 by Sri Sri Ravi Shankar,The Art of Living is an educational and humanitarian movement engaged in stress-management and service initiatives.
Read More