Question & Answers with Sri Sri Ravi Shankar

Q: Gurudev, I start to do a lot of things, but I don't get to complete. Can you tell me a way how can I improve the situation?
Sri Sri Ravi Shankar:
If you want to do, you can do anything. It has to come from within. With the determination, 'I will do this job, and I will see to it that it gets completed'. This commitment from within will help you, and get you through. Got it? Nobody can do the job other than you.
So, take up with small things and follow it through, and then you will get the confidence. That prepares you to take up big tasks. You know, why do you drop things? Because you think they are not important. But there is nothing important or unimportant in life, everything has importance. So, even if something looks unimportant, you say, "I want to finish it, and I will finish it". Then you will be able to enhance your commitment.
Q: Gurudev, What do I do when I close my eyes for meditation?
Sri Sri Ravi Shankar:
Whole time you keep on doing something or the other. Your body is involved in some function or the other, thoughts keep passing and bombarding the mind. Good news is that, you need not do anything – meditation is not an act, it happens. You simply sit and let it happen. There are three steps to meditation:
Step 1: Relax
Step 2: Relax more
Step 3: Relax more and more
Meditation happens with effortlessness!
Q: Gurudev, I learnt some techniques of meditation where I was told to concentrate on a point or imagine something. I have practiced that for a long time but to no avail. I feel something is missing. Can you please talk about that?
Sri Sri Ravi Shankar:
Meditation is not concentrating on any point. It is neither about imagining anything. That involves effort and meditation is effortless. You don't do meditation, but you let meditation happen.
Q: Gurudev, The golden rules of meditation?
Sri Sri Ravi Shankar:
There are three golden rules for meditation. The first is you say "I want nothing, I want nothing for next 15-20 minutes." If you say "I need to drink water or change my position," then meditation cannot happen. When you want nothing, then you also do nothing. The second golden rule is "I do nothing." You only breathe. Do not make an effort to think "I want nothing" and "I do nothing" - Just an effortless attention. Then the last one is even more important, "I am nothing." While meditating we drop all notions about ourselves of being rich, poor, intelligent, stupid, male, female or any other. So what are you? Nothing! After meditation you can again be something. It is your choice, but if you think, during meditation, that you are somebody great or somebody hopeless, there is no way you can settle down to that deepest core of the being. This must be our initial step to settle into that infinity, the consciousness of which we are all made up of. It is the journey from sound to the inner joyful silence.
Q: Gurudev, What does a person with passion and aptitude, but very less investment does?
Sri Sri Ravi Shankar:
If you have a passion and aptitude then a lot can be done with less investment too. Whatever your idea is, you need to talk to experts and have a practical implementation plan for it. - Contributed By Yes Plus Teachers
Q: Gurudev, Which are the most important values which can transform this universe into a heaven?
Sri Sri Ravi Shankar:
 Shift in our vision. This universe is already a heaven. What blocks us from perceiving it as heaven is our own mind. The mind clings on to the past or it wants perfection. It has its own ideas of perfection. This is about the universe. But if you ask me about improving the society, I think this is a question every human being should ask himself/herself. We need to have a violence-free and stress-free society. The way to such a society is Yoga, Meditation and Service.
The gentleman continues, "But I find 99.9 percent of people in the world are already good. But still that 0.1 percent dominates. Even if 10 percent people come together and say they don't want violence and terrorism in society we can achieve this. How can this happen?"
Q: Gurudev, If one doesn't want to do a full time job then what are the options available, as in business/franchise?
Sri Sri Ravi Shankar:
Take calculated risks. Experiment and be ready to fail. Don't be scared of failure. You don't do business because you don't want to do a job. You do business because you have a great business idea and you have a passion to pursue it. - Contributed By Yes Plus Teachers
Q: Gurudev, I would like to know about your views on this wonderful time on the planet when service is accelerated and technology is connecting the world, when we have the opportunity to make this world one world family, when teachings from the teachers like you are spreading all over the planet and we have a chance to evolve spiritually. At the same time, planet is facing dangers that the old ecological and political structures are not sustainable anymore. We are coming to a choice point where we are ending one paradigm and accelerating in a spiritual paradigm. Also so many souls are incarnated at this time. And wonderful events are happening like this to accelerate that. Would you please speak on that?
Sri Sri Ravi Shankar:
I think I have said it all. All the lines between different disciplines are blurred now. I remember when I was in school there was a thick line of difference between physics and chemistry, and they were thought not to be connected. Today, whether it is astrophysics, physics, knowledge about the spirit or information technology, all have come together. Environment and spirituality are not two different things. Perhaps the ancient people of this country knew this. They worship the trees, mountains, rivers etc in nature. And it is true for all native civilizations in the world. They honored nature. They took care that they care for nature and progress and development was aligned with the sustainable conditions on planet Earth. The most needed thing today is – Globalizing wisdom. There are two types of calamities – one is natural calamities like earthquakes. And second is man - made calamities. Man - made calamities can be overcome by wisdom and a Cultural Revolution, and by spreading this knowledge of one world family. Natural calamities can be overcome by caring for the planet, planting more trees, preserving water, by spiritual energy and with the thought that you are one with the vishavatma(Universal soul).
Q: Gurudev, How does one stop the flow of negative thoughts?
Sri Sri Ravi Shankar:
Negative thoughts are due to three reasons. If your blood circulation is not good, if the lymphatic system is not ok or if bowel movement is irregular. In all these cases negative thoughts are likely to come. You can check the reason, and then take appropriate measures.
Q: Gurudev, There is so many violence and natural disasters happening in the world. Why does God let this all happen? If God exists then why does all this happen?
Sri Sri Ravi Shankar:
You chop off some leaves and branches of plants. Don't you prune rose plant? Does it die by pruning? It grows up. Same way nature brings all this from a bigger picture.
It is not always that ripe fruits fall from a coconut tree. Sometimes even small coconut drops off. Baby fishes are also swollen by big fishes in an ocean. So, these natural calamities are all part of the nature. If we exploit nature too much, more natural calamities occur. We are putting dynamites in the Earth. We are blasting it every day. Imbalance gets created and so Earth starts shaking. Sustainable development is what is needed today. We need to care for the planet.
Nature moves with the law. God means a rule, a law. Everything goes by that. This planet Earth has to be protected and cared for. One is natural calamity. Another is man-made calamity. Man-made calamities can always be avoided. People are not valuing human life for a little piece of gold. Human values need to be brought back into society.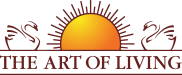 Founded in 1981 by Sri Sri Ravi Shankar,The Art of Living is an educational and humanitarian movement engaged in stress-management and service initiatives.
Read More