Yoga
Search results
0 Pull-up is an upper-body enhancing workout that helps strengthen the forearms, hands and shoulders. It also effects muscles in the trunk and abdominal region and is one of the most popular free-hand exercises among fitness enthusiasts. Pull-ups are abso ...

The winter has just bid good bye in most parts of the world and summer is yet to set in. That leaves us with the a beautiful season of spring. You open your window and see the fresh flowers blooming everywhere. The parks are flooded with children on the s ...

Patanjali Yoga Sutra Knowledge Sheet 75 Contd. from knowledge sheet 74 Shoucha and santosha come together. If there is no shoucha there can be no santosha. Constant touch or overtly in touch with other people, hugging other people all the time, if you are ...

Meditation And Yoga Practices Can Help Combat Thyroid. "Ten years ago, I only knew of thyroid disorder through school textbooks. It was only a medical condition to me which could occur in people in the outside world, until it happened to me one day seven ...

A good digestive system is one of the key pillars of a healthy lifestyle. Physical ailments like constipation, stomach ache, ulcers, acnes, pimples and bloating can be kept at bay if one's digestive system is in a good condition. Important Tips: Avoi ...

Salamba – Supported, Bhujang – Cobra, asana – pose Pronounced: SA-lumb-aa-BHu-jung-AAhs-uh-nuh Salamba Bhujangasana (Sphinx pose) is a modified version of Bhujangasana to help beginners ease their way into it. This pose is also good for people who have lo ...

"Dance is the hidden language of the soul. It makes the mind, body, emotions and soul to merge and become one", says Anita Damania, a professional Kathak dancer who has won prizes at international level and now shares her expertise with budding ...

Does your routine day involve traveling to work, staring at the computer screen for hours, being stuck in traffic jam on the way back home and feeling too exhausted at the end of the day to spend time with your loved ones? Are you unable to pursue your ho ...

Language English What Is Yoga? If you think of people in seemingly impossible and weirdly twisted poses when you think of "Yoga", then you may have an inkling of what yoga is, just an inkling that's it. Yoga is much more than those poses. D ...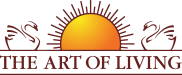 Founded in 1981 by Sri Sri Ravi Shankar,The Art of Living is an educational and humanitarian movement engaged in stress-management and service initiatives.
Read More