Question & Answers with Sri Sri Ravi Shankar

Q: Gurudev, Genetic engineering has many benefits in agriculture, pharmaceuticals, nutrition and different other aspects. The intention encompasses a noble cause to help the poor and I would like to have your opinion on this.
Sri Sri Ravi Shankar:
When genetic engineering is banned in many countries, why should we invite them here? When it is banned in Canada, when Europe has banned it, when USA has banned it then why should India be open to it?
Second point is, experiments are okay, but we should first look into the pros and cons of doing it on a mass scale. Without that we should not step into something which will cause us to regret later. We have done that with the BT cotton and you know the consequences that followed it. It is very serious.
For your information, the employees of Monsanto (An agrochemical company) went on strike and said that they wanted food to be GMO free in their canteen. This says a lot.
Q: Gurudev, I am 21 year old girl in the second year in the college. I find Starbucks more interesting than visiting temples. How can I cultivate an interest in Gods?
Sri Sri Ravi Shankar:
You cannot cultivate an interest in God, just relax. Know that it is already there. When you try to cultivate it, it becomes a pressure on your mind. So don't try to cultivate it.
How long you can sit in Starbucks? When there is an examination, or when there is some problem, you automatically go to the temple. Or if you just pass a temple, automatically your head bows down. When there is uncertainty or insecurity in your life, or when you desire for a higher rank, or some prizes to come to you, you will run to the temple automatically. In moments of need and in moments when you feel so grateful you will always remember a greater power and at that time prayer happens.
Prayer is a happening and it happens on two occasions:
1. When you feel so grateful then prayer happens. In moments when you feel that you just got saved, at that time you don't say Starbucks. When you get saved from an accident you say, 'Thank God'. When you are saved from a mishap the first thing you remember is 'Rama'. Or immediately the words 'Om Namah Shivaya' comes out.
2. When you want something then too prayer happens. When you are in a running race or when you have applied for a job, do you pray to Starbucks to get you the job? No! You automatically remember a higher power when you need help. That is quite natural for anybody, even the most proclaimed atheist.
Atheism is very superficial. It is very tough to become a true atheist. If you are a true atheist you will become a true spiritualist as well at the same time, simultaneously.
Q: Gurudev, Is this conspiracy theory of the new world order true? Are people's minds being controlled by chemical or biological agents?
Sri Sri Ravi Shankar:
There are many conspiracy theories, and if you read some of them they will appear absolutely shocking and may be very true. But I tell you don't be paranoid. Do not pollute your mind with all these conspiracy theories. Of course the pharmaceutical industry has a big lobby and we know very well that many of the pharmaceutical products are not too good for human consumption yet they are pushed through. So, we need to be cautious about this.
Q: Gurudev, The new government has put a lot of emphasis on skilled development. What can we do to enhance skills?
Sri Sri Ravi Shankar:
Yes, skilled training is separate, and The Art of Living is also doing it. Get in touch with our SSRDP (Sri Sri Rural Development Program), we have many teachers who are training the youths on handling electronic equipment, so that if anything goes wrong, they know how to repair it. We need to teach these things them.
Q: Gurudev, As a house wife, how can I play a role as a nation builder?
Sri Sri Ravi Shankar:
Yes, women should stand up. Even if you are a house wife, stand up. You have equal rights, and you have great responsibilities. Never feel you are weak, you are empowered, you must do and you can do many things.
Keep aside one hour every day for serving the nation. Women love talking, you should go and talk to the people on the streets, in the slums, and to the under privileged people. Go in groups to these areas where there are underprivileged people and sit with them, talk to them, and give them some solace. Just by talking you can reduce the burden and worries of many people. You can bring down their tension.
Instead of just sitting and talking about movies and fashion, or jewelry, why don't you go and give some solace to people who are suffering. You can contribute a lot. I see many ladies here who are doing such great work in old age homes.
Q: Gurudev, How can we promote other sports other than cricket in India? India seems to be stuck with cricket.
Sri Sri Ravi Shankar:
Yes, so many people stand and watch only two people playing. In that sense I think soccer is most engaging game, everybody is active on the field. Though cricket increases your alertness, you have to be alert to catch the ball at any time.
We should promote our Indian games like Kho Kho, Kabbadi, etc. Our village games are very good, so we should encourage them.
Q: Gurudev, What are the five things that the youth should do to make India unstoppable?
Sri Sri Ravi Shankar:
You want only five things, I have twenty five things.
1. The youngsters today should be proud of their roots. If they are not proud of their roots then that will show up as a weakness in their personality. So take pride in your roots, then your self esteem will go up.
If you have a good self esteem then you can do anything in the world. In India, many people suffer from a lack of self esteem.
2. Stay away from intoxicants.
The province of Punjab has been destroyed by drugs from across the border. It is a sad thing. The youth don't want to do anything because they are so addicted to drugs. Not just the province of Punjab but the same is in Kerala as well. I had a delegation of youth who came and met me couple of days ago. He was telling me how drugs have taken root in Kerala, in Mumbai and in Bangalore. It is unbelievable. We must chuck the intoxicants. I request the youth to stay away from all types of intoxicants. Drugs and alcohol de-addiction is a must for a progressive country.
3. Engage yourself in some form of social activity, at least for one hour a day. Give one hour to the nation.
4. Do some random acts of kindness.
5. For the youth, this is the time to improve your talents. This is the time to be creative and multi-dimensional. You have to be multi-talented. Though you may pursue one line of education do not ignore to equip yourself with others skills. You may be studying for engineering, but also learn some cooking. Suppose you don't get an engineer job at least you can cook somewhere.
When I was a youth like you, I use to think, what else can I do, thought I was anyway going to do spirituality. So I used to put my hand everywhere. Even if you are not a master it is good to be a jack of all trades. That can at least explore your ability to be a multi-faceted personality. So it is very important to improve your personality by engaging yourself in many areas.
Q: Gurudev, What should be the role of an entrepreneur in taking India forward?
Sri Sri Ravi Shankar:
Entrepreneurship should grow many fold and so plan for it. Also it is important not to forget to do your CSR (Corporate Social Responsibility). Definitely you can be a part of the inclusive growth if you participate in CSR activities. Don't do it just because it is a law and you have to do it, but do it willingly with all your heart.
If the law says that you have to contribute 3% and that is mandatory, why don't you put 4% or 5%. If you add that 1% more it will show your commitment towards the country.
Competition is very good but in competition there should be no bitterness. And how can you have competition yet no bitterness? With spirituality. Spirituality gives you that inner confidence and tranquility that helps you to be competitive yet not cunning or unethical in your attitude and behavior.
Q: Gurudev, Gurudev, there are some prayer rituals that we perform at home to nullify any bad things that are to happen. My question is, will the Divine do bad to us if we do not perform these poojas?
Sri Sri Ravi Shankar:
No, there is nothing like that. The Divine is not going to do anything bad to you, or get angry at you. The purpose of pooja is to keep a good atmosphere, to bring in good energy to your home and to purify your mind and your heart.
If you sit with your eyes closed and go into deep meditation, that is good enough! That is the best thing one can do.
There is a beautiful couplet in Kannada which says, 'When your breath is fragrant, what is the need for flowers?'
When will the breath get fragrant? Only when you are meditating every day. When you are aggressive your breath is hot. When you are obsessed with desires, your breath is shaky. And when you have negative feeling and hatred towards something, your, breath smells bad. Negativity makes the breath smell bad.
When your mind is in deep love, very subtle, very peaceful, and contented, your breath has a fragrance. It is a beautiful thing.
What is the need for Samadhi and meditation when there is peace, forgiveness, compassion and patience. If you have all these qualities in you, what is the need of doing meditation? Then no need of Samadhi, you are already in Samadhi.
What is the point of solitude when the whole world is me only? When everything is a part of me then what is the point of going into solitude? You know, people go to Himalayas to find solitude. Why do you want to go there to find solitude! Everybody is part of you, you have become the world, the world is you. When you get this realization, then you see that there is no need of running away to Himalayas for solitude!
This knowledge is so beautiful, but it is higher knowledge. Don't tell me tomorrow that since you are quite compassionate and forgiving you don't need to go and meditate. Continue your meditate and you'll see that these qualities are already present in you. Then every moment is living serenity.
Q: Gurudev, Dear Gurudev, when we shouldn't get stuck with the five senses, why do we light a diya, incense sticks and offer flowers while doing pooja?
Sri Sri Ravi Shankar:
See, you can make all these offering, and you can do none of these as well. A pooja can happen just in your meditation. These practices are a tradition, and it creates an atmosphere so people have been doing it.
Let us suppose that there is a ceremony and nobody lights any lamps, you will notice that there is a lack of luster in the ceremony or celebration. So to add color to celebrations, all this is done, i.e., lighting lamps and incense sticks, decoration with flowers, etc. It is just like how we use confetti on birthday parties.
Can birthdays be celebrated without a cake and confetti? Yes, you can celebrate without these items, but then there is something lacking. When there is a celebration, you like to decorate the room with some flowers, you do something to create a festive atmosphere, isn't it. In the same way, lighting lamps and burning incense sticks is to create a sense of celebration, it is to create an atmosphere of celebration, that is all. There is nothing more to it. When such an atmosphere is created, the positive ions increase in the atmosphere.
Since a long time the this tradition has been going on and so we continue the tradition. From thousands of years, it has been a tradition that on a specific day with specific mantras (chants) we put specific herbs in the fire and create an atmosphere (yagya). And these practices definitely creates subtle vibrations; subtle energy which nullifies the negativity, and this has been proved already.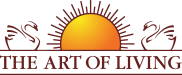 Founded in 1981 by Sri Sri Ravi Shankar,The Art of Living is an educational and humanitarian movement engaged in stress-management and service initiatives.
Read More