Question & Answers with Sri Sri Ravi Shankar

Q: Gurudev, Dearest Gurudev, how to be compassionate towards others those who do not behave properly with us. I find being compassionate more difficult than getting angry or irritated.
Sri Sri Ravi Shankar:
If you broaden your vision you will see this from a different angle. You will feel sorry for the person with whom you are getting angry. Their behavior is rude because somewhere in their psyche there is roughness, discomfort, and uneasiness. They have not received as much knowledge or love as much as you have. They don't have that much wisdom, and that is why they are behaving in this way. When this understanding comes to you, then compassion also will come.
Q: Gurudev, Gurudev it is said that energy cannot be created or destroyed, then how can one get moksha? What does jeevan mukti mean?
Sri Sri Ravi Shankar:
Moksha is a drop merging in the ocean. It cannot make the ocean disappear, nor the drop stop its existence totally. The drop merges in the ocean and become the ocean. Like the space in a pot cannot be destroyed, it can only merge with the greater space, and when the mud pot breaks the space inside and outside becomes one. That is what moksha is, realizing that 'I am free, I am space, I am not just the body, body is the container but I am the spirit'.
To simply speak ultimate inner freedom.
Q: Gurudev, Dear Gurudev, how to act passionately after being trained to be dispassionate?
Sri Sri Ravi Shankar:
You cannot create passion, when you love something it simply comes to you. You cannot ask me how do I love something, there is no way, no method.
Sometimes repetition might create an attachment but I wouldn't say it is love. I have seen people who are fighting and when one person is not there anymore or has gone far away then one feels some sort of vacuum suddenly. Every day you are fighting with someone and suddenly that person is not there, what to do now? This is a sort of attachment, but passion that is something which cannot be cultivated, it just comes to you. Dispassion can be cultivated to some extent but compassion and passion cannot be cultivated.
Q: Gurudev, Gurudev, our horoscope is based on our birth time. If the birth time is unknown, does that mean our horoscope is wrong?
Sri Sri Ravi Shankar:
If the timing is correct, interpretation is right. You can never say that it is 100% right. There is a probability of it being 80%-90% correct. And there is always an adrushya (invisible), i.e., an unknown influence. It can happen anytime and that is what is called grace. So grace has the ability to change anything at anytime.
Shastras (scriptures) have their significance.
Like for instance, a boy was born and the father went to the astrologer to show his son's horoscope. The astrologer said that your son is very great. There will be many cars around him all the time around, and he will have the ability to stop anybody at anytime. So the parents thought that their son is going to become a big minister, or the president, and he will be surrounded by a fleet of cars but the son became a policeman. Today of course there are traffic lights which have come, but twenty years ago there were not as many traffic lights but only policemen who direct traffic.
The father came and fought with the astrologer, 'You told me that my son will be surrounded by a fleet of cars, but he has become a policeman'.
The astrologer said, 'See my prediction has come true even now. He is a traffic policeman and he is surrounded by many cars'.
Another astrologer said to someone, 'You will be hit by a bullet in your head'. But what happened one day, the person was wearing a big hat and something did come, but it hit the hat and took the hat away.
So there is a saying in Tamil, 'What came to head went off with my hat'. So a big trouble which would have come, by grace it went away in a small way. So here the scripture is also proved right, but at the same time you were in a right place at the right time.
Q: Gurudev, Gurudev, you spoke about listening to the Anaahat Naad in silence. But if I try to do that, I feel very awkward as if I have some disorder. Once when I told my doctor about this he said that I must be hearing things and that I have some mental illness.
Sri Sri Ravi Shankar:
Relax in the sound that you hear from within. We try to fight with that inner sound, we try and get rid of it. Don't do that, instead relax with a calm mind in the sound.
For example, the people in Mumbai and Delhi who have homes near the main road, or in New York have a home by the highway hear the sound of heavy vehicles 24 hours in a day. If you go stay there for one night after having stayed in the ashram, neither will you be able to sleep nor will you be at peace, because here you have become so used to sleeping in an quiet peaceful environment. Every five minutes you hear the sharp noise of a vehicle passing by, and not just that, you feel the vibrations also, as if it passing right over your head. Since we are not used to these sounds we keep fighting with them.
In foreign countries, if you have your home near the highway or some main road, then it is very difficult to get some peace there. You lose all your serenity. If someone new goes to live in such a place, they become very uncomfortable and lose their sleep. Without sleep, your entire body becomes shaky and you feel fearful. But those who have been staying there since a long time become habituated to the noise, so they do not have a problem sleeping despite the noise. They sleep very easily, snoring away the whole time, because they have gotten used to it. The same is with the people in Mumbai. . Those who stay near the main road can hear a lot of noise in their house but since they have gotten used to it over time, they are not troubled by the noise.
Similarly a voice arises within us and we think we have some disease. We go to a psychiatrist who gives us a medicine which instead of resolving the problem creates another problem, making it worse than before. So all I am telling you, accept the subtle sound and relax in meditation.
Just imagine that you are gently soaking into the sound. Accept it lovingly and you will see that everything will change.
Q: Gurudev, Gurudev, why was this world made?
Sri Sri Ravi Shankar:
It was made for Me! (laughter) And if you ask why are there so many problems made in this world, then I would say they were made for you! (laughter again)
These problems were made so that you don't get stuck and attached to this world. You get stuck with this world even though there are so many problems. Imagine if there are no problems, then you will never want to leave this material world! Correct?
Q: Gurudev, Why is Lord Shiva called Bholenath?
Sri Sri Ravi Shankar:
Lord Shiva is bhola (innocent) so He is called Bholenath (meaning the innocent One). He is easily pleased, and gives a boon to anyone who asks Him with love, and then He Himself gets caught into trouble (when the seeker of the boon misuses it or uses it against the Lord Himself). He innocently gives a boon to anybody who meditates upon Him, be it a demon or a demigod. He gives them whatever they want, that is why He is known as Bholenath.
Another meaning is when you become bhola (innocent from within) then He is your Nath (Lord or Master). You must have heard the saying, 'Bhole Bhav Mile Raghurai'. It means that when you become innocent and pure from within, that very moment you become one with Divinity.
Q: Gurudev, Gurudev, in the Bhagavad Gita Lord Krishna says that among the months of the year I am the Margashirsha month (corresponding to the period from the third week of November to the third week of December). Please explain.
Sri Sri Ravi Shankar:
See, in our country, every month of the calendar has been associated with some event and so each month has its own importance. There is also a special month called the Purushottama Maasa (literally meaning the month of Lord Vishnu) that is considered very special and important by the devotees of Lord Vishnu.
Devotees of Lord Shiva consider Shraavan to be most important. Devotees of the Mother Divine consider the months of Chaitra and Sharad (autumn) to be important. The festival of Navaratri is celebrated in the month of Sharad. So every month has its own significance and importance.
In our country we do not have a single school of thought or tradition when it comes to spirituality. There are so many sacred Puranas and scriptures, and each scripture prescribes something different and unique for each month of the year. But the essence of it all is that one should honour Time and give it due importance. Do not waste it unnecessarily on eating and drinking, or in useless gossip.
The message is that Time is sacred. Consider time as a Prasaad (a sacred offering) from the Divine.
Q: Gurudev, Speak on longing. Why do I have so much longing?
Sri Sri Ravi Shankar:
Longing itself is God. When there is longing for the Divine in the heart, when longing arises in life for God, then one acquires siddhi (extraordinary abilities) in life. Without longing there can be no love, no perfection, no contentment and no playfulness in life. Hence longing is essential in life.
We keep longing for small and trivial material things, but once the longing for God arises then you become a Chakravarti (a term in ancient India used for an emperor who was a sovereign and whose chariot could go anywhere without any opposition or hindrance).
Q: Gurudev, Gurudev, are you an Avataar of Lord Shiva or Lord Krishna? I have been asking myself this question for a long time, so please remove my confusion.
Sri Sri Ravi Shankar:
Have you read the Bhagavad Gita? I would say that first you read the Gita. It is not enough to read it once. You must read it again and again. Lord Krishna says, 'Wherever you see any divinity, that is a part of Me and Me alone'. He says that I am present everywhere, in the plants, in trees. I am the strength of the strong, I am the magnificence and glory of the radiant ones. There is nothing beyond Me in this creation'.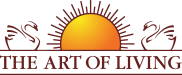 Founded in 1981 by Sri Sri Ravi Shankar,The Art of Living is an educational and humanitarian movement engaged in stress-management and service initiatives.
Read More