Question & Answers with Sri Sri Ravi Shankar

Q: Gurudev, Why do some people not smile at others but are happy with themselves only? What is good? To maintain happiness with oneself or to be happy with people around also?
Sri Sri Ravi Shankar:
(Jokingly) Ok, somebody didn't smile at you and was smiling at himself being adjacent to you, is that your problem! (laughter) The world is like that, some people don't smile at you, you don't smile at someone. Leave others. Are you smiling? We maintain our smile that is good enough.
Everybody has one's own set of problems and if that much compassion has arisen in you then you go and ask, 'What is your problem? Why are you not smiling? Do you need any help?' But then see whom are you asking (laughter) and in case you are slapped by someone, then give them your second cheek too. (Huge laughter) If that compassion is there, then ask everyone, 'Why are you not smiling?'
Once in Switzerland, we were waiting for some conveyance and we saw that nobody on the road was smiling. I thought, everything is here and still people are not smiling. I had so many flowers with me and so I asked the devotees who were accompanying me to give flowers to those who were not smiling on the road and ask them to smile. That was such a fantastic program. After that we raised a wave called 'Spread your smile' in Netherland, France, Germany, Switzerland where people give flowers and said, ' Please smile and make others smile by passing on this flower'. Some people were shocked initially that nobody till that day bothered about their smile and suddenly somebody coming and asking them to smile.
But if you are in India, take care before giving flower to anybody. (laughter) Be a little cautious before giving a flower here in India. In India, if a girl smiles at a boy it is taken in a different sense. It is not normal, and a boy giving a flower to a girl is not taken as a very nice gesture. (Huge laughter) But in Europe, it is not considered bad. (Somebody from audience asked, 'Let's start this in New York also'.) Yes, we are doing there also, something called 'A Rose of friendship, Pass it on'.
Q: Gurudev, God in his infinite wisdom made the world the way it is, I don't understand why should I not eat meat? I am a born non–vegetarian and I am not able to leave non-veg.
Sri Sri Ravi Shankar:
Ok. What is it that makes you crave for non-vegetarian? (The lady answered smell and taste). What brings the smell and taste to the food is spices. Ok, forget all about taste and smell and spirituality. You know, what is the latest finding of non–vegetarian food? One kg of meat is equivalent to the meals of 400 people. If only 10 percent of the world population become vegetarians, the problem of global warming will be reduced.
On this count we have to save the planet. We will have to reduce the consumption of non-vegetarian food. For the sake of the planet, so that everybody gets food, for that we must be concerned. God has given us the sense to care for others and planet also! You have eaten enough, so consume a little less so that others who have nothing to eat can have a little at least, so that more and more people gets something to eat.
We are consuming 40 -50 percent more than we produce. Plant trees, be vegetarian, it's part of being spiritual. Spirituality is not only meditation. India had 400 cows for every 1,000 people when we got independence. Now we have less than 100 cows per 1,000 people. In 20 years, there will be only 20 cows per 1,000 people. Children will not get the basic staple diet like milk, yogurt, ghee. We have to protect the animals, and save the planet.
Q: Gurudev, I see some images during meditation. Is that ok?
Sri Sri Ravi Shankar:
There is no need to pay attention to that. It is just an experience. In Sudarshan Kriya or meditation you may hear something, see some images or visions but all these come and go. It is a form of stress release.
Q: Gurudev, How do we remember the good things and forget the bad?
Sri Sri Ravi Shankar:
It is better to forget bad things and it is good to remember good things. Both together are life but we forget this and remember all the negative things. It is important to remember what you hear in Satsang. Forgetting other people's mistakes is important. Remembering not to repeat our mistakes is important.Remembering lessons from others' mistakes is also important.
Q: Gurudev, During
meditation
, the mind wanders to so many places. Once you said, "Let the mind go wherever it wants to". Does that mean me and my mind are two different entities? If yes, then what is the mind and who am I?
Sri Sri Ravi Shankar:
When you try to keep hold of your mind, it runs here and there. When you become aware of the wandering mind, then you realize you are bigger than the mind. When you find you are not this mind, not this body, not anything else, whatever remains is the Self. Knowing your Self, recognize the Supreme Self. Then you find you are everything. You are the mind, the thoughts, you are the whole world. But that happens at the second level. When you know your Self, you know the Divine. Sarvam Kalvidam Brahma – Everything is One Divinity. Knowing this, become established in this knowledge.
Q: Gurudev, Knowing that my life goes by karma, is it still alright to ask for something after prayer/puja?
Sri Sri Ravi Shankar:
It's like asking should I feel thirsty? If you feel thirsty, you will ask for water. Should I ask for water has no meaning, since you have already indicated that you're thirsty. If a prayer comes, let it come. It just comes up.
Q: Gurudev, How to increase atmabal?
Sri Sri Ravi Shankar:
Atmabal…do prarthna(prayer), pranayama, sadhana.
Q: Gurudev, What is the significance of the conch? It is used in every puja or celebration or big event.
Sri Sri Ravi Shankar:
In the olden days, people started wars by blowing the conch. Water from conch is used along with chanting associated mantras. There are definite vibrations for each object. The conch is a symbol of auspiciousness and prosperity. Shankhabasma (ashes of the conch) is very good for health. It brings strength in body.
In this creation every blade of the grass has importance. Bilva, parijata, neem - all have their significance. More than all this, you are very important. Your consciousness is important. You give importance to the external surroundings and fill your house with garbage, then it is of no use. So first have a pure heart then everything in creation is significant for you.
Q: Gurudev, Jai Gurudev Guruji. Why is it that nature has made man and woman so different? If it is so important to have equality, isn't it just another step away from nature's law? I am a man and I would like to treat a woman as a woman. And I would like to be treated like a man. My rules are decency and respect. Isn't everything else obsolete? Of course, there should be equal rights and I know in some parts of the world education is needed. But in the western world, I think that debate is a bit twisted.
Sri Sri Ravi Shankar:
You know, the women rights' activists sometimes forget that they have rights and they fight for that which they already have. When you are asking this question I think what's bothering you is the feminist movement where they think the world is dominated by man. They are not totally wrong also. Most of the times, it is correct. But they are demanding rights. They are asking the men to be treated equally. I would say, who is to give you rights? You have it. You take it. Don't ask a man to give you rights. When you are asking for it, you are already losing it. Assume you have it and you move on.
Q: Gurudev, In my country, most people are of the opinion that you can't raise a child without a non - vegetarian diet, as the body will lack amino acids and the brain won't function properly. What should I do?
Sri Sri Ravi Shankar:
Ample research has been done to contradict this theory. Look into that. There are millions of people who are vegetarian in the West and they are very brilliant. In fact, all the genius people in the West, including Einstein were vegetarian. Many of the top scientists have been vegetarian. This theory that the brain doesn't work needs to be questioned.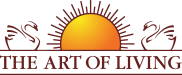 Founded in 1981 by Sri Sri Ravi Shankar,The Art of Living is an educational and humanitarian movement engaged in stress-management and service initiatives.
Read More