Question & Answers with Sri Sri Ravi Shankar

Q: Gurudev, Guruji, the youth is getting disappointed today because of chaos in society and corruption in politics. What is your message to youth?
Sri Sri Ravi Shankar:
All the youth should stand up now and start moving ahead together. When you all work in group then there is no such task that can't be accomplished.
Q: Gurudev, I feel I'm too attached. How to break?
Sri Sri Ravi Shankar:
Serve, serve and serve to break from attachment. When you find something beautiful, you get attached. You want to posses it. When we try to posses, then it becomes ugly. Beauty is that which you cannot renounce/reject or capture. That's why it is called beautiful.Serve, instead of wanting to posses. Whatever is beautiful we want to posses it, and then jealousy comes, pain comes. When you find something beautiful, just serve.
Q: Gurudev, Is Art of Living the best spiritual path? People say it is the best. Isn't it a seed of war, calling my belief to be the best? The symbols of other religions in Vishalakshi Mantap tell us that all other religions are also good.
Sri Sri Ravi Shankar:
I leave it up to you. You discuss and decide. Go through all the confusion and come to your own conclusion. I never say it is the best and I also don't say it is not the best. It is up to you. It will not be the truth to say it is not the best. And it sounds very funny for whenever someone says 'it is the best', you have a sort of resistance for that.
So sometimes some of these questions are best not answered. I am not here to clarify your doubts. I am here to create more doubts. Doubt is always about something, which is positive. When somebody tells you 'I love you' and you say 'really'? But do you ask 'really' when somebody says 'I hate you'? You doubt your capabilities but you never doubt your weaknesses. You are so sure of your weaknesses! You doubt in the honesty of people and never in their dishonesty. The nature of doubt is such that it always clings to something, which is positive. So if you have a doubt, I will encourage you that this is very positive.
Q: Gurudev, If a relationship is not going smoothly, what to do?
Sri Sri Ravi Shankar:
Well, I am not an expert to answer this. (Laughter) One thing I can tell you is that you should leave a certain margin in a relationship. The strength of a relationship lies in the ability to accommodate rough patches. How well you handle it gives you skills. Otherwise how do you get to know how accommodating, understanding and considerate you are? These virtues come up only when you have rough patches. See the situation as an opportunity on how to adapt, how to be accommodating, understanding and considerate. You should give a shot to excel in exhibiting your character rather then changing the other person.
Q: Gurudev, What is inspiration?
Sri Sri Ravi Shankar:
Inspiration is that which comes from within.
Q: Gurudev, Guruji, you say that self blame is not good. But I feel sometimes it's good as it brings perfection.
Sri Sri Ravi Shankar:
If you feel you are becoming perfect by blaming then do it. Yet if you keep blaming yourself then that is not perfection. Also, make sure you don't blame others! Don't try to make others perfect.
All of us have divine qualities. When you try to raise these qualities of others and they don't want it, then what is the use? It is like forcibly helping an old lady to cross the road when she doesn't want to. Whatever work we want to do, do it with good intentions. Nobody's curse can affect you if your heart is pure. If your heart is impure then surely it will have an influence.
Q: Gurudev, Tell us something about 'nadi shodan' (alternate nostril) pranayama.
Sri Sri Ravi Shankar:
There are 1,82,000 nadis/ energy channels in our body. When we breathe, these are activated and that is why we are alive. When we breathe through the left nostril, certain nadis are functioning and others function when we breathe through the right nostril. So when we alternate the breath through the nostrils, certain changes happen in the body and in our system. Our system gets purified. Fresh energy moves in the system and the stress is eliminated. The left nostril activates the functioning of the right brain and vice versa. So when we alternate our breathing, all the brain waves get synchronized. Biochemical changes happen in the body. The Endocrine glands function better and any imbalance in body is rooted out. There are many benefits of pranayama.
Q: Gurudev, What are the three most important values?
Sri Sri Ravi Shankar:
You want to limit it to three?!
A sense of belongingness with the whole world. You have to take this stand, feel that you are part of the whole world and all are part of you.
Commitment to whatever you take up, and an integrity inside of you which says you are going to see your commitments through.
The third value is living in the present moment, not holding onto the past and getting into trouble in your own mind. Do you know how many problems we can create for others when we hold onto the past?
Q: Gurudev, Dear Guruji, when can I become one with the Divine?
Sri Sri Ravi Shankar:
When will the wave meet the ocean?! My dear, Where is the wave?
If you feel the restlessness and longing, then you are blessed and fortunate. Your inward journey has begun. Do Seva Sadhana and Satsang. They will free you from restlessness and soak you in the fountain of love.
Q: Gurudev, Jai Gurudev Guruji. Why is it that nature has made man and woman so different? If it is so important to have equality, isn't it just another step away from nature's law? I am a man and I would like to treat a woman as a woman. And I would like to be treated like a man. My rules are decency and respect. Isn't everything else obsolete? Of course, there should be equal rights and I know in some parts of the world education is needed. But in the western world, I think that debate is a bit twisted.
Sri Sri Ravi Shankar:
You know, the women rights' activists sometimes forget that they have rights and they fight for that which they already have. When you are asking this question I think what's bothering you is the feminist movement where they think the world is dominated by man. They are not totally wrong also. Most of the times, it is correct. But they are demanding rights. They are asking the men to be treated equally. I would say, who is to give you rights? You have it. You take it. Don't ask a man to give you rights. When you are asking for it, you are already losing it. Assume you have it and you move on.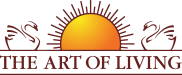 Founded in 1981 by Sri Sri Ravi Shankar,The Art of Living is an educational and humanitarian movement engaged in stress-management and service initiatives.
Read More