Question & Answers with Sri Sri Ravi Shankar

Q: Gurudev, Guruji, I do all practices when I am in problem but otherwise I stay away from path. What should I do?
Sri Sri Ravi Shankar:
This you figure out. When misery comes, everyone thinks of God. But to one who thinks of God even when happy, why will misery touch him? There is an old proverb which says this Sukh mein simran sabh karein, dukh mein kare na koi,Sukh mein simran jo kare to dukh kahe ko hoyeThis applies to us also. When you are doing pranayama, Sudarshan kriya, when you are happy, then that happiness will continue.Today, there was an article in the paper which says that the only way to cure depression is by meditation. Anti-depression medicines will make the depressioncome back. There is a rebounding of depression with anti-depression medicines but with meditation there is no rebounding. Today millions of people are suffering from depression and they don't know something like this exists. They don't know there is a way which can make them free from depression. When you go back tell everyone about meditation. It takes one out of depression, suicidal tendencies. Look at Rashid (pointing to a youth who has come from Kashmir), he is smiling after 12 years and is now doing wonderful service also.
Q: Gurudev, How to enhance receptivity?
Sri Sri Ravi Shankar:
If you are listening but the mind is still somewhere else then there is no receptivity.
When your mind is clogged with too many ambitions, it does not listen properly if the subject is not linked with your ambition. Even if it is related, it goes on a day dreaming trip. It listens to one sentence and it goes on a trip. For e.g. if someone has an ambition to become a Chief Minister and he is told that you have all possibility of becoming a chief minister the mind immediately goes on a day dreaming trip. So simply listen, just listen.
Also if your mind is stuck with so many thoughts then also the perception is low.
Another reason for alertness of the mind to reduce is vata de-arrangement or kapha imbalance.
When the mind is bombarded with sensory stimuli then also it is not receptive. Have you observed after watching a three-hour movie if someone tells you something you say, 'Tell me later on.'
To enhance receptivity what to do?
Silence, Pranayama, proper food, less ambitions in the mind will all help. If you like a topic/ subjects then you tend to be receptive towards it. Teenagers often face a difficult phase in life when they have to choose a subject - Math, Computer Engineering etc and if someone is good in all of these subjects then it creates even more trouble.
Q: Gurudev, Guruji, how to handle the shattered mind of a person after the untimely death of a closed one?
Sri Sri Ravi Shankar:
A shattered mind will give them strength because the departed soul will give power. You know, we should stop pitying people as well as ourselves. No self pity or pitying others should be there. You only have to know that nature gives you power. The Divine is with you and is giving you power to withstand pain.
Q: Gurudev, Guruji, are there a fixed number of souls or one soul in the whole universe?
Sri Sri Ravi Shankar:
Infinite souls. It's like asking are there fixed number of stars in the sky? There are infinite stars. Vedic shastra and Agma shastra says there are 224 earths, worlds like ours in this galaxy. There are many but mainly 224. These are the visions of saints who have gone deep in meditation and explored the universe.
Q: Gurudev, Guruji, the atmosphere in this satsang is so beautiful. What is the magic behind?
Sri Sri Ravi Shankar:
I know only one magic – love. It is the magic which binds everything together.
Q: Gurudev, When there is a problem in life and you don't see a solution to this problem and time is running out, what one should do?
Sri Sri Ravi Shankar:
A problem can be in different dimensions. If it is financial, you have to take action. It is not good to simply sit and wait for money to come from somewhere or run to an astrologer. You have to take alternative precautions. Don't be too choosy about your job. Take whatever job is available and move on. This is very important. You should have positive thinking and attention and then move ahead.
Similarly, where a relationship is concerned, you don't sit and wait, not doing anything. In Sanskrit there is a saying "One who puts effort, one who is industrial, and who is courageous, towards such a one, the wealth runs." So, Lakshmi (Goddess of wealth) goes to him, who is putting effort and who is like a lion- brave and courageous.
But when we are concerned with enlightenment, we cannot just do, do, and do. Relax. Do nothing. Pray. Then knowledge comes.
Q: Gurudev, Why this year called virodhi?
Sri Sri Ravi Shankar:
Maybe to keep a space for conflict also in society. It finishes in March. March ahead.
Q: Gurudev, I feel more connected to people here in Art of Living but I feel a disconnect from people in my office or even at home. I feel weak that way.
Sri Sri Ravi Shankar:
Why do you think you are weak? Wake up and see you have all the strength. You should do the DSN (Divya Samaj ka Nirman- one of the Art of Living programs which helps an individual to move beyond one's barriers and limitations.). There is no outside, no other at all. The Art of Living teaches you that the whole world is your family.
The ashram is your home, of course people are rosy here but everywhere you can't expect the same atmosphere. You may have to face hard criticism in the office. You have reach meditation to people. But what is the first principle of Art of Living? Accept people and situations as they are. If you don't learn the very first principle, you can't say you are doing the Art of Living.
Q: Gurudev, What is the significance of the conch? It is used in every puja or celebration or big event.
Sri Sri Ravi Shankar:
In the olden days, people started wars by blowing the conch. Water from conch is used along with chanting associated mantras. There are definite vibrations for each object. The conch is a symbol of auspiciousness and prosperity. Shankhabasma (ashes of the conch) is very good for health. It brings strength in body.
In this creation every blade of the grass has importance. Bilva, parijata, neem - all have their significance. More than all this, you are very important. Your consciousness is important. You give importance to the external surroundings and fill your house with garbage, then it is of no use. So first have a pure heart then everything in creation is significant for you.
Q: Gurudev, Yesterday you talked about leela (game). One can comprehend it intellectually but how to make it an inner experience?
Sri Sri Ravi Shankar:
You don't have to make it an experience. You simply have to wake up and see that life is a game. Wake up this moment as I am speaking. Whatever happened till now, is it not like a dream? You had dinner this evening, meditated in the morning, did yoga in morning and went to bed last night, and if you go over your own memory there were good / bad events, you had profit, you had loss but right this moment it's all gone. Wake up this moment and you will see that tomorrow, the next 10 years is also like a dream! When you realize this whole phenomenon, that has happened in the past and future, it's all like a play, a game. You don't have to think this is a concept and I have to experience it. My dear, memory is memory. Your thinking that you have to experience memory is a concept and your thinking that you don't have it is again a concept. You simply have to realize right away that it is all a dream. This could be a dream. That very moment you feel a sense of relief. A soothing wave overtakes you. Don't wait till someday you will experience - it's all a game.May be after you leave the body you will experience one day. Then also you will realize I could have done that much before.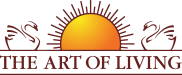 Founded in 1981 by Sri Sri Ravi Shankar,The Art of Living is an educational and humanitarian movement engaged in stress-management and service initiatives.
Read More