Question & Answers with Sri Sri Ravi Shankar

Q: Gurudev, What is the difference between God (Parmatma) and Devta?
Sri Sri Ravi Shankar:
Parmatma is the sun, devta is its ray. Without the sun, there is no ray and without the ray, there is no sun. A ray has all seven colors, these all different devtas. God is the combination of all the seven colors. God is certainly not made of one color. When all colors combine, white is obtained and that is Parmatma. You can understand this like different organs - eyes, ears, nose, all combine to form you. Your eyes are different from ears, your nose is different from tongue but all is part of you. The totality of the whole creation, with all the energies is given a name and it is called Parmatma, Parampita (supreme father). In ancient terminology, God is called Parmatma, Parampita.
Why only Parampit , He is also Parammata (Supreme mother).Why should God be called father only? God is also the mother. God is father, mother and God is also the Self. All Gods, goddesses are like rays of the sun, one sunlight and all the rays together is God but these are all different aspects of God. All are different aspects of the one Divine like in one human being, one cell somewhere becomes the eyes, somewhere the ears, somewhere the nose, and all this has happened from one fertilized cell, embryo. So, God is the sum total of all Divine elements and in the Vedic times, ancient rishis identified all these elements and called then devtas. They designated 33 types of Divine energy and called them devta and they tell how these are connected with the cosmos, like the eyes are connected with the sun. They established connection between the micro cosmos and macro cosmos. …It is very amazing analysis, amazing science of unity of the universe. It is not too many Gods, it is aspects of God. Though you are one, you have different functions. When you sleep you are different, when you smile you are different, when you eat, you are different. Crore means category, 33 crores means 33 categories of devas. Crore is also a number, 10 million but here it is not referred to as a number. 33 crore means 330 million and so people started taking that way.
Q: Gurudev, Is it good to practice religious practices? As of now, I am on the path of meditation and sometimes don't feel like practicing them.
Sri Sri Ravi Shankar:
It's a matter of culture. It creates an atmosphere with a sense of joy. There is nothing wrong in celebration, fire crackers etc. Traditional practices help and bring a sense of belongingness to family and children.
In the houses of Maoists, there are no pictures or lamps. When children grow up (in such an environment), they grow up with a lot of emptiness.
In Russia, there was no religion for 40 years. There was a destruction of cathedrals and they built a swimming pool on that. Now, after that catastrophe, they re-built the church. If people don't practice religion, they start feeling the vacuum. And finally religion helps them understand this.
For spirituality – there is no need of religious practices.
Q: Gurudev, How to see Divinity beyond the objects?
Sri Sri Ravi Shankar:
Don't try to see Divinity. Take it for granted. It is there, like the air. You know that the air is all there. You inhale air and exhale air. You can't see air but you know it is there. Similarly Divinity is all there. Only the heart can feel. Eyes can't see it. When you are totally relaxed you feel that the whole universe is filled with Divinity. When your mind is relaxed, your body is relaxed, you find that the chirping of the birds is Divinity,
the moving of leaves is Divinity,
the flowing of water is Divinity,
Even people fighting, & mountains - all - exuberate Divinity. You will find that beyond all this phenomenon, there is a field or phenomena that exists – that is Divinity.
Q: Gurudev, Whatever I did this year professionally did not work. I studied Hindi, Massage, Physiotherapyand Anatomy. I really want to succeed. Please help!
Sri Sri Ravi Shankar:
There is a lot of work to be done. There area lot of needs. 30% of the Europe is depressed and we have this beautiful knowledge that can help people overcome depression and suicidal thoughts. It would be very nice for us to work together towards a vision of a world with less suffering. I would like to have many youth to do Art of Living work full time. 3 - 4 days to go out and teach everybody. Once you become a teacher youcan teach, create a community for Art of Living here. You can have your own ashram here. Meditate here. Each one can do their job, and still contribute. It's a common pool where everyone can contribute. You can start up a community kitchen. You don't have to worry about grocery shopping. One person can go shopping, one person can cook, and everyone can take it in turns. A small community of 60 to 100 people can live like this. There can be celebration, meditation and yoga.
The whole atmosphere will become so uplifting! In the Bangalore Ashram, we have 800 people living together. Before we were only 10 to 12 people. Now there are so many people who want to come and live here at the ashram that we don't have place. It's because nobody needs to worry about their electricity bills, house, tax, and food. It is all being taken care of and everybody can contribute in whichever way they want to. The same is happening in Germany, Canada, USA and has recently started in Argentina. Our life is too short to spend time on unnecessary and unwanted things. Half of life is anyway spent on sleeping. The Next 40 to 50 years or for however much longer you will live on this planet, do you need people to take care of you, do things for you, or do you want to do something for others and for the society? Helping others and serving society, wouldn't that be a good idea? There should always be somebody to think about others, to care for them and to help them. I want you all to think about this. I don't want to call it an old age home. These old age homes are very depressive. Ashram is a place where there are old people, young people, children, everyone lives together. So theyounger generation is enriched by the experiences of the older generation, and the older feel enthusiastic with the young. We can create this type of atmosphere. What do you think?
Q: Gurudev, Why do some people not smile at others but are happy with themselves only? What is good? To maintain happiness with oneself or to be happy with people around also?
Sri Sri Ravi Shankar:
(Jokingly) Ok, somebody didn't smile at you and was smiling at himself being adjacent to you, is that your problem! (laughter) The world is like that, some people don't smile at you, you don't smile at someone. Leave others. Are you smiling? We maintain our smile that is good enough.
Everybody has one's own set of problems and if that much compassion has arisen in you then you go and ask, 'What is your problem? Why are you not smiling? Do you need any help?' But then see whom are you asking (laughter) and in case you are slapped by someone, then give them your second cheek too. (Huge laughter) If that compassion is there, then ask everyone, 'Why are you not smiling?'
Once in Switzerland, we were waiting for some conveyance and we saw that nobody on the road was smiling. I thought, everything is here and still people are not smiling. I had so many flowers with me and so I asked the devotees who were accompanying me to give flowers to those who were not smiling on the road and ask them to smile. That was such a fantastic program. After that we raised a wave called 'Spread your smile' in Netherland, France, Germany, Switzerland where people give flowers and said, ' Please smile and make others smile by passing on this flower'. Some people were shocked initially that nobody till that day bothered about their smile and suddenly somebody coming and asking them to smile.
But if you are in India, take care before giving flower to anybody. (laughter) Be a little cautious before giving a flower here in India. In India, if a girl smiles at a boy it is taken in a different sense. It is not normal, and a boy giving a flower to a girl is not taken as a very nice gesture. (Huge laughter) But in Europe, it is not considered bad. (Somebody from audience asked, 'Let's start this in New York also'.) Yes, we are doing there also, something called 'A Rose of friendship, Pass it on'.
Q: Gurudev, Guruji, if someone criticizes me and it is right, it is ok. But if it is not true, I am not able to handle that criticism and I lose my balance. Please guide.
Sri Sri Ravi Shankar:
Blame is what you call that criticism which you cannot accept. How do you deal with blame? With patience, it needs enormous patience and faith that truth will triumph always, things will get better.
Q: Gurudev, While Ayurveda is considered to be an indigenous system of medicine then why did English (allopathic) medicine have permission by a government to take over Ayurvedic medicines? Also English (allopathic) medicine claims to have a faster recovery rate?
Sri Sri Ravi Shankar:
You know, statistics show contrary to this. Even in modern medicine, the probability factor of medicine not affecting is very high. Research says that the placebo effect with modern medicines is nearly 40 percent. 40 percent of the effect from medicines being administered can be brought about using a placebo. Modern medicines are being discovered every day and those which were used 10 – 12 years ago are being discarded. The problem is that these pharmaceutical companies have a lot of western interest. It is the economy which is ruling modern medicine rather than their effectiveness. I feel we should have a combined, holistic approach. Ayurveda has some very good qualities, allopathic medicines also have some very good aspects and also homeopathic. Holistic medicine is the best. It is wrong to completely discard modern medicine and it is equally wrong to discard natural cures, ayurveda. In case of emergency, allopathic does well and ayurveda has a unique way of attending to the root cause of disease. Not only symptoms but also healing without side effects. Today, much research has been done on this and many have experienced this. For instance: The probability of remission of piles by allopathic treatment is very high but in the case of Ayurveda it is less than one percent. These are the things one should adopt about Ayurveda. Ayurveda is, anyways, adopting modern methods of investigation. So, the best is to adopt the holistic approach. Our aim is not to benefit pharmaceutical companies but people.
Q: Gurudev, I feel I'm too attached. How to break?
Sri Sri Ravi Shankar:
Serve, serve and serve to break from attachment. When you find something beautiful, you get attached. You want to posses it. When we try to posses, then it becomes ugly. Beauty is that which you cannot renounce/reject or capture. That's why it is called beautiful.Serve, instead of wanting to posses. Whatever is beautiful we want to posses it, and then jealousy comes, pain comes. When you find something beautiful, just serve.
Q: Gurudev, Do I exist beyond body and soul? And if I do then in what form?
Sri Sri Ravi Shankar:
Nothing exists beyond the soul. Beyond the body? Yes. When you realize, you see you are not your body and you will realize thatyourself.
Q: Gurudev, Guruji when will we witness something bigger than the Silver Jubilee Celebrations?
Sri Sri Ravi Shankar:
Should we do something bigger than Silver Jubilee? (A big yes from the audience) Yes, why not? Next year in 2011, the Art of Living will complete 30 years, 3 decades . Let's see. We will plan something. You also plan. Let us make a pool of ideas.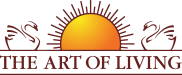 Founded in 1981 by Sri Sri Ravi Shankar,The Art of Living is an educational and humanitarian movement engaged in stress-management and service initiatives.
Read More