Question & Answers with Sri Sri Ravi Shankar

Q: Gurudev, Why do some people not smile at others but are happy with themselves only? What is good? To maintain happiness with oneself or to be happy with people around also?
Sri Sri Ravi Shankar:
(Jokingly) Ok, somebody didn't smile at you and was smiling at himself being adjacent to you, is that your problem! (laughter) The world is like that, some people don't smile at you, you don't smile at someone. Leave others. Are you smiling? We maintain our smile that is good enough.
Everybody has one's own set of problems and if that much compassion has arisen in you then you go and ask, 'What is your problem? Why are you not smiling? Do you need any help?' But then see whom are you asking (laughter) and in case you are slapped by someone, then give them your second cheek too. (Huge laughter) If that compassion is there, then ask everyone, 'Why are you not smiling?'
Once in Switzerland, we were waiting for some conveyance and we saw that nobody on the road was smiling. I thought, everything is here and still people are not smiling. I had so many flowers with me and so I asked the devotees who were accompanying me to give flowers to those who were not smiling on the road and ask them to smile. That was such a fantastic program. After that we raised a wave called 'Spread your smile' in Netherland, France, Germany, Switzerland where people give flowers and said, ' Please smile and make others smile by passing on this flower'. Some people were shocked initially that nobody till that day bothered about their smile and suddenly somebody coming and asking them to smile.
But if you are in India, take care before giving flower to anybody. (laughter) Be a little cautious before giving a flower here in India. In India, if a girl smiles at a boy it is taken in a different sense. It is not normal, and a boy giving a flower to a girl is not taken as a very nice gesture. (Huge laughter) But in Europe, it is not considered bad. (Somebody from audience asked, 'Let's start this in New York also'.) Yes, we are doing there also, something called 'A Rose of friendship, Pass it on'.
Q: Gurudev, There are so many problems in the world. Isn't it better if we have the power to know them wherever we are so that we can do something to help?
Sri Sri Ravi Shankar:
Aren't you seeing enough on television? Why do you want to know about all the problems? Whether you know or not, meditation and Satsang will bring the transformation. Knowing is not a big deal. Where you put your attention, you will get knowledge about it. Yet once you have the power you will not want to use it. A scholar does not carry all his books on his head all the time. He refers only when necessary. Same way the consciousness knows, when necessary it knows.
Some karmas have to be experienced. The effects of some can be reduced through upayas (solutions).
Q: Gurudev, Guruji, how to handle the shattered mind of a person after the untimely death of a closed one?
Sri Sri Ravi Shankar:
A shattered mind will give them strength because the departed soul will give power. You know, we should stop pitying people as well as ourselves. No self pity or pitying others should be there. You only have to know that nature gives you power. The Divine is with you and is giving you power to withstand pain.
Q: Gurudev, Guruji, what is the purpose of my life?
Sri Sri Ravi Shankar:
You are very lucky. So many people live life never asking this question. Nurture it. You have this question in your heart, you are very lucky. I will tell you one thing. One who knows the answer to this question will not tell you and one who tells you does not know.
Q: Gurudev, Guruji, I read somewhere that after death, if you end upin hell, then you are fried in a pan. I felt afraid after reading that. Pleaseexplain.
Sri Sri Ravi Shankar:
Don't worry. When you are established inthe Self while you are here(in this planet), only then no fear is left. Thatwas a way adopted by our ancestors for making people follow the right path and dogood karma. It was said you will suffer a lot after death if you do wrong deedsto set people on the right path. If you follow the wrong path, then wrong karmawill follow.
To some extent, this karma can be changed. If you can'tchange karma at all, than there is no use in doing
Sadhana
. Do your
Sadhana
and
meditation
.
Q: Gurudev, When we do mistakes, people get angry. But even when we rectify the mistake people don't leave their anguish? What to do?
Sri Sri Ravi Shankar:
Bring them to the course. They are not living in the present. Bring them to the present. They keep on hanging on to the past. You have changed but they forget to change.
Q: Gurudev, In an interview you mentioned that you are connected to Higher Consciousness? Guruji please tell us what actually is that Higher Consciousness?
Sri Sri Ravi Shankar:
It is right here, right now. Inside us and outside us. it is everywhere. Don't look for it somewhere in the sky, it is right here.

Q: Gurudev, How to overcome fear?
Sri Sri Ravi Shankar:
Do seva/service.
Q: Gurudev, How is it that some people are peaceful by birth even though they are not really doing any spiritual practices?
Sri Sri Ravi Shankar:
If you heard the yoga sutras of Patanjali – there are some people who are so by birth, some are peaceful because of their past impressions. They would have done these practices in some previous lifetime if not now. That has brought them peaceful impressions in this life time. If parents are very peaceful, mother had a peaceful time during pregnancy – that also creates strong impressions. Some people have had a tough life from the very beginning – things don't disturb them – they have endurance to disturbances. Someone has lived in a noisy area, then any sort of noise doesn't disturb them.
How much stress you could handle, how much contrast you have experienced in situations, makes the difference. In third world countries – arguments don't bother them. They fight and have tea together. You are not used to fighting and then sitting with them immediately. These are all how we have trained ourselves, our mind.
Q: Gurudev, What is secret of selfless service which is devoid of personal conflict?
Sri Sri Ravi Shankar:
Just do service. Don't think too much, whether it is selfless or selfish. Never mind. Don't analyze too much. Let's keep it simple. If you enjoy doing service, it's good. If you don't enjoy, never mind because someone who is benefitting, is enjoying. It's better not to analyze too much. Where is the time to think? If there is an intention only, it will make you feel uncomfortable. Just think I am doing it with all my heart because it has to be done. Finished. That's it. And if you are enjoying then don't think, "Oh I shouldn't be enjoying" because whatever you try to push down, fight with, it simply comes up.
In my commentary on the 'Narad Bhakti sutras', I have said: 'Without any conflict, repose in the Self'. Now suppose there is some conflict, then don't try to get rid of it. Simply embrace it and you will find it disappears.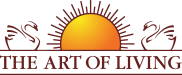 Founded in 1981 by Sri Sri Ravi Shankar,The Art of Living is an educational and humanitarian movement engaged in stress-management and service initiatives.
Read More