Question & Answers with Sri Sri Ravi Shankar

Q: Gurudev, How do we know children are into drugs or just moody?

Sri Sri Ravi Shankar:
This you can find out. That's why it is important for you to know them and their friend circle. You will get to know what they do, where they go, keep a tab on them, especially teenage. It is very difficult time. They are undergoing such a biological change. So, they are not just satisfied with the love of their parents, their body is discovering new things. They are looking for some love from outside – an emotional support, a physical pleasure. Their mind is in such confusion. So, to deal with teenage children is a big task. That's why we have this yes and yes+ course, which is for teens. I tell you, these courses have opened up children in such a way which I cannot even describe.
In one of the courses in New Delhi, 1000 youths participated. We asked a question, "whom do you hate foremost?" 80 percent said their professor, 75 percent of them said the second most hated is their parents. In this country where we say,Maatra devo bhava, pitra devo bhava, aacharya devo bhava, atithi devi bhava, Mother, father, teachers and guests are considered such ideals and manifestations of Divine. It is appalling to see them start hating them. We don't want violence and stress in our education system at any cost. We do not want gun culture as is happening in America. There is so much violence in class rooms there. Present year report says that campus violence have tripled in America from what it was in 90's. So, it is very dangerous and we do not want this thing in India. That is why we need to bring moral and spiritual values, ethical values of compassion, friendliness and love.

Q: Gurudev, In trying times we find people are letting us down in government, business and religion. How do you think these leaders should be handled?


Sri Sri Ravi Shankar:
Compassion. Mahatma Gandhi created a brand of politicians who were widely respected. I say spiritualize politics, globalize wisdom and secularize religion. Everyone should know a little bit about every religion in the world. If everyone could learn a little about Buddhism, Hinduism, Sectism, Janism, Christianity, then the whole mosaic of religion would be available. That's the only way we can understand each other and move on to spirituality. If every child knows a little bit about each religion, they would grow up with an acceptance of all religions.
Q: Gurudev, Guruji, how can I focus, have a vision and still be in the present moment?
Sri Sri Ravi Shankar:
Do not think that having a vision is contradictory to living in the present moment. You can have a vision and be in the present moment. Being totally in the present moment can give you a better vision and focus for the future.

Q: Gurudev, Will I have more experiences?

Sri Sri Ravi Shankar:
Experience happens on its own, but don't hanker for experiences.

Q: Gurudev, How does television affect our minds? When I watch movies why do I feel that the Divine is at a distance, away from me? When I do sadhana, satsang and seva I feel connected. Why is there so much of a change of a feeling?


Sri Sri Ravi Shankar:
Never mind. You watch television but don't watch too much. It has a strain on the brain. It's very tiring. Anything too much is tiring.
Q: Gurudev, I read books on knowledge. How do I know that knowledge is only at intellectual level or is actually realized by me?
Sri Sri Ravi Shankar:
It is very simple. You go to a restaurant and you read the menu card. By the time you have eaten it, you know you have eaten it. Experience is so irrefutable. Reading about back pain in a book and actually having back pain are different. So, it is very obvious. Your experience is what is most important.
Q: Gurudev, In Yoga, we feel so much love and togetherness. How do we take it out into the world?


Sri Sri Ravi Shankar:
That thought I will leave with you. You find ways to do that.
Q: Gurudev, My best comes out when I am pushed against a wall. It becomes a matter of do or die. That's the time when I have laser sharp focus, composure, drive and motivation to fulfill all my desires and intentions. But when I'm happy, comfortable and joyful, I can't seem to have that same composure and drive to motivate myself. How do I change that pattern?

Sri Sri Ravi Shankar:
Then ask someone to push you against the wall (laughs). There are no walls here. If you're not married, get married. Tell your spouse to do it for you.Listen, if you think that your best will come out only if you are in danger and when pushed against a wall, then you have put such an intention in your mind, and that is what is going to happen all the way. You know, you can do it even when you are happy, when you are joyful, when you are free. So, when you have recognized that this is your pattern, it is your responsibility. Nothing else can help you, only you can help yourself. You can say, 'Now, today I am happy, I am going to do it!'

Q: Gurudev, What brings about the misuse of power?


Sri Sri Ravi Shankar:
Misuse of power is immaturity. Someone who is not mature misuses power. Such power do not stay long because it's not power at all. It is only an illusion of power.
Q: Gurudev, How to have devotion?
Sri Sri Ravi Shankar:
You assume that you have devotion. Don't strive to have devotion. We should assume that we have love and devotion in us. When you believe in this, the devotion in you enhances. When you think you don't have devotion at all, it wouldn't manifest.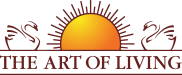 Founded in 1981 by Sri Sri Ravi Shankar,The Art of Living is an educational and humanitarian movement engaged in stress-management and service initiatives.
Read More