Question & Answers with Sri Sri Ravi Shankar

Q: Gurudev, Doing
Sudarshan kriya
, we feel relaxed and happy but after that the mind again wanders in its imaginations.
Sri Sri Ravi Shankar:
You turn around and see.
(The questioner turns around, and audience laughs)
Sri Sri continued: Not now! You turn around in your life, one year, two years, three years before, and see what were you then and what are you now? Do you see the difference? How much difference? You say a lot of difference in a month since you did Sudarshan kriya, so there will be more in the future.
Q: Gurudev, I want to do so much but I feel burnt out. Please help.
Sri Sri Ravi Shankar:
These feelings come up. Sometimes the mind says: 'I want to run away from everything'. This is stress. Don't take any decisions at times like this. First come back to the Self. Meditate.
Q: Gurudev, How do you define success in life?

Sri Sri Ravi Shankar:
Only in moments of true confidence do you recognize true success.

Q: Gurudev, My best comes out when I am pushed against a wall. It becomes a matter of do or die. That's the time when I have laser sharp focus, composure, drive and motivation to fulfill all my desires and intentions. But when I'm happy, comfortable and joyful, I can't seem to have that same composure and drive to motivate myself. How do I change that pattern?

Sri Sri Ravi Shankar:
Then ask someone to push you against the wall (laughs). There are no walls here. If you're not married, get married. Tell your spouse to do it for you.Listen, if you think that your best will come out only if you are in danger and when pushed against a wall, then you have put such an intention in your mind, and that is what is going to happen all the way. You know, you can do it even when you are happy, when you are joyful, when you are free. So, when you have recognized that this is your pattern, it is your responsibility. Nothing else can help you, only you can help yourself. You can say, 'Now, today I am happy, I am going to do it!'

Q: Gurudev, How does one get rid of lust in the mind?

Sri Sri Ravi Shankar:
If you suppress lust totally, you won't be able to rise high. Also if you indulge too much in it, then also it is not going to work. Adopt the middle path. You can progress on the path being a family man. Neither you should force celibacy on you nor should you indulge too much in it. If you see the faces of people who visit these night clubs, you will not find even a glimpse of happiness on their faces. It is like sadness and heaviness are dropping out from their faces.

Q: Gurudev, Why do we want to be liberated?


Sri Sri Ravi Shankar:
Wanting freedom is a natural phenomenon. What you feel after your exams are over is a little experience of liberation (moksha). In life also you burn in your own hopes and desires. These desires have only brought you misery. When you relax taking a step outside all this, there is liberation (moksha). When you sit for meditation with the feeling, I am nothing, I want nothing, and I do nothing - this feeling is the feeling of freedom. It is fun, it is freedom.
Q: Gurudev, Survivors of war and disaster sometimes feel guilty about being alive when so many around them have died. What message do you have for these people?


Sri Sri Ravi Shankar:
Life is eternal. That's it.
Q: Gurudev, Why do we dream while sleeping in the night? How is it related to our life? Does a dream come true?


Sri Sri Ravi Shankar:
Why do we dream while sleeping? You want to dream while awake? (Laughter – looks at the moon, over the horizon). There are many people who do that. Even the ocean has become still to reflect the moon. Isn't it so artistic, look at the moon and the cloud, it looks like somebody emerging out of the cloud.
There are five types of dreams.
The first type is your past experiences – so where you went to school, you went to college, or you were working in your office, or business.
The second type of dream expresses your innate desires. Suppose, if you wanted to drink cola and you didn't drink it and you went to sleep, and in the sleep you are drinking cola. How many of you have had this experience? Whatever you wanted to do and you didn't do. In the sleep you fulfilled those things. Your desires come to you as dreams.
And, the third type of dream is intuitive – whatever is going to happen in the future maybe six months later or a year can come to you in the form of a dream. Before the Tsunami happened, a few months before, some people dreamt of it. The waves rising six feet high. Many people had that experience. Even here in Indonesia many people had the experience of volcano erupting. So whatever is going to happen in the future, that can come to you as dream, this is the third type of dream.
The fourth type of dream is what? About the place you are in, suppose you go and sleep in Germany in a place or in somebody's house and in the dream you hear all German words. In Russia, in the dream you hear and see Russian faces, in Russian language. It can happen in any place in the world. The fourth type of dream is related to the place you are sleeping and not to do with your own experiences.
And the fifth type of dream is a mixture of all of these. Some of it is the past, the present, the desires and the place you are in. Ninety percent of your dreams are this; that's why there's no clarity. Suddenly you are on a horse and the horse is inside a train, and the train is going in the water on a ship, then the ship is flying up in a sky. All sorts of weird things happen. That is why when people ask me to interpret my dreams, I say, "Take a cup of tea, and wake up." Don't worry about dreams, make a bundle and throw them in the ocean.
Q: Gurudev, There has been life for so many centuries on this planet. I wish to know why is it that some creatures live a prosperous and extravagant life, and yet there are some creatures who do not even have enough to eat? What is the basis on which a creature gets birth?

Sri Sri Ravi Shankar:
This is one of the five secrets – the secret of birth. Nature has been very kind that birth has been kept as a secret. Otherwise, you would be living a miserable life remembering all previous incidents that happened in the past lives. But a time will come in your life when your mind would be completely established in the present moment, memory would awake, and you will remember what you were and who you were in your previous births. It is alright if it does not happen with some people.
The whole world is made up of cause and effect. If somebody is rich, that has a reason. If somebody is poor, that also has a reason. But does that mean we don't have any independence of Karma? You definitely have freedom. We have been given discrimination. So, we do have freedom of karma, and also we are bearing fruits of past actions also. It is like you get some capital from someone. Now, it is up to you what do you want to do with it. A poor man can become rich, and a rich can become poor. There are all possibilities. Your karma decided where you were born. But it depends on you where do you want to reach.
Q: Gurudev,
Do you really need to have purpose for life or can you just be happy?
Sri Sri Ravi Shankar:
No, you have made that as the purpose of your life. You have made being happy your purpose. Correct? You've already have a purpose.
Can you be happy if your family is not happy? Can you really be happy if your environment is not happy and people around you are not happy? You know when you expand your vision and awareness, you see that you are a part of everybody. If people around you are suffering you cannot simply shut your eyes and say, 'I'll be really happy'. The subtler you go, the more refined you are. The more sensitive you become, you feel for everyone in the world. Not just people, for trees, animals and plants as well. You begin to care for the environment.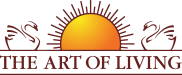 Founded in 1981 by Sri Sri Ravi Shankar,The Art of Living is an educational and humanitarian movement engaged in stress-management and service initiatives.
Read More