Question & Answers with Sri Sri Ravi Shankar

Q: Gurudev, What brings about the misuse of power?


Sri Sri Ravi Shankar:
Misuse of power is immaturity. Someone who is not mature misuses power. Such power do not stay long because it's not power at all. It is only an illusion of power.
Q: Gurudev, In your discourse on Narada Bhakti Sutra, you say everything is illusion. Then if everything is illusion, does that mean there is no need to do anything?
Sri Sri Ravi Shankar:
First you hear the full talk. Making concepts after hearing half or one tape is not advisable.
Q: Gurudev, Sri Sri, in your presence I feel the darkness disappear, I feel light and happy. How do I retain this state of being?

Sri Sri Ravi Shankar:
Meditate, do service, be part of a service project. You will be close to me and retain this state of being that way.

Q: Gurudev, How do we balance worldly activities and spiritual practices?


Sri Sri Ravi Shankar:
How do you walk? You lift up one leg and keep the second on the ground, and then you alternate this. This is balance. Can you walk without balance? A man walking in his senses knows what balance is. Just like this you balance your life.
If you leave all your work and only meditate, you will not even be able to meditate. And if you only do work and don't do your practices, you will feel that longing for meditation. So listen to your heart. It gets pulled towards both. Balance both, do this as well as that.
Q: Gurudev, How do you forgive someone who has hurt you deep yet shows no guilt or regret?
Sri Sri Ravi Shankar:
I want to tell you that most of the questions have been answered in the books – Celebrating Silence or Celebrating Love.
Q: Gurudev, What is the goal of spirituality? I enjoy the path but do not know the goal.


Sri Sri Ravi Shankar:
The goal is to bring a smile on your face that doesn't wither away.
A smile that no one can take away.
A peace that simply expands and spreads to others.
A love that never diminishes or distorts.
That's the power that you grow into.
It's better that you don't worry about the goal. You be in the moment, you will see you are on a conveyor belt or escalator. The steps take you where you have to go. You have to do nothing.
Q: Gurudev, We have you as Guru in the 'Art of Living', but in family there are family Gurus and traditional rituals, different style of worshipping etc. Should these be followed also?
Sri Sri Ravi Shankar:
See if there is a family tradition being followed from a long time, then what is the harm in continuing that? One must keep up the family traditions.
Q: Gurudev, You spoke about education and how it can better the world. Where does God fit into this equation?


Sri Sri Ravi Shankar:
You don't need to fit God in anywhere because He is everywhere! Please don't try to find a place for Him. He is omnipresent. If you think you are going to find a place for Him, He will laugh at you. God is the sum of creation. God is that energy in which we all are. We cannot escape from that energy. God is not someone who is sitting up there in Heaven who punishes you when you do something wrong. He keeps quiet when you do a mistake and then comes with a stick. This idea of God may be there in books, yet to me, God is love. And love is permeating this whole creation in every way, everyone and everything. When you relax and take your mind inwards, you take this power. That is the basis of creation.
Q: Gurudev, Guruji, how can I focus, have a vision and still be in the present moment?
Sri Sri Ravi Shankar:
Do not think that having a vision is contradictory to living in the present moment. You can have a vision and be in the present moment. Being totally in the present moment can give you a better vision and focus for the future.

Q: Gurudev, I feel contented when I am alone. But mind stucks to the outside events and people while interacting with others. Is there any way that I can experience the serene solitude even when I am with people?
Sri Sri Ravi Shankar:
You are at the right place. We will see in sometime how it is possible. (Ashtavakra Talk continued the session)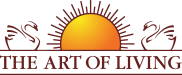 Founded in 1981 by Sri Sri Ravi Shankar,The Art of Living is an educational and humanitarian movement engaged in stress-management and service initiatives.
Read More