Question & Answers with Sri Sri Ravi Shankar

Q: Gurudev, What do we mean by being a Yogi?
Sri Sri Ravi Shankar:
Yogi means being like a child again. Same is what Ashtavakra is saying: No craving, no aversion, no attachment can cover self knowledge.
Q: Gurudev, Guruji, how can I focus, have a vision and still be in the present moment?
Sri Sri Ravi Shankar:
Do not think that having a vision is contradictory to living in the present moment. You can have a vision and be in the present moment. Being totally in the present moment can give you a better vision and focus for the future.

Q: Gurudev, How can one have a successful relationship?
Sri Sri Ravi Shankar:
I can give some advice on this.
First for women: Are you all ready? Never step on the ego of your man. Never tell him that he is good for nothing. If you do so, he will become like that. Always praise. Tell him he is the best. Give him compliments.
Now advice for men: Never step on a woman's emotions and never comment on her family. She may complain about her family, but you better keep quiet. The moment you start joining her she may attack you. Never step on her emotions. If she wants to go shopping, give her your credit card. Her emotions need to be taken care of.
To both men and women: I advise not to ask for proof of love. "Do you really love me?" Imagine what a burden it is to prove that you really love and care for someone. Even if you find some lack just say, "Why do you love me so much?" Even if the Spring has died out, it will start again. Ask only questions that are useful. Never ask someone to prove their love. Take it for granted.
Q: Gurudev, How to be consistent?
Sri Sri Ravi Shankar:
Your mind gets focused with love. Greed and fear also focus your mind. I prefer love over other two.
Q: Gurudev, Guruji, I am in a job where nothing gets done without bribing government officials. Give your guidance, now I am very much confused. How can I be a go-getter without giving bribe?

Sri Sri Ravi Shankar:
You have to look into the eyes of those people who want bribe and tell them that, "look I am on the spiritual path, I am not going to bribe. If you want me to come fifty times, I will come, but I will not give any bribe." Your voice style should be very firm and gentle, with much sweetness and firmness. Several times we speak the truth, but express with anger.

Speaking truth, but with anger in the background, or truth with hatred does not bring success. Speak firmly with sweetness. Just do it once or twice, and see what happens.
Q: Gurudev, How can we bring human, nature and animals in harmony for our future generation?
Sri Sri Ravi Shankar:
We should stop polluting our planet. Say no to plastic, Use as little plastic as possible. Recycle..Use recycled things. Use chemical free shampoos and soaps as far as possible. Go organic, I would recommend everyone to become vegetarian. You know, if we pay attention on the consumption that takes place to produce one non-vegetarian meal, feeding the animal etc.., it is equivalent to 400 vegetarian meals. So, I recommend everyone to turn vegetarian. Environmentalists say that if even 10 percent of the population turns vegetarian, we will not have the problem of this green house effect.
Q: Gurudev, How do we eliminate terrorism for future generations?
Sri Sri Ravi Shankar:
Terrorism arises when someone starts thinking that only they will go to heaven and everyone else will go to hell. They think, "let me teach the others my ways so that they also can go to heaven." Narrow-mindedness is a cause of misery. If each child is educated in a multicultural environment, tolerance is bound to develop. If the kids in Afghanistan were taught a little bit about their roots, a little a bit about Hinduism, Christianity and so on, they would not have become so intolerant. The Taliban would not have arisen. They should have some idea of the great sayings like that of Buddha, of the Upanishads. Krishna said the same thing that Jesus said. Multi-religious upbringing will bring about love and harmony in the world. Interfaith education and inter-religious exposure will bring about love and harmony. If all countries spend even less than 2% of their budget towards globalizing wisdom, every child in the world would be a more happy individual.
A young woman in India from the ' The Art of Living' Foundation went to the Ivory Coast to teach. Ivory Coast has very polarized Islamic and Christian communities. They live in different villages and historically have had little or no tolerance towards each other. Within a month of her being there, because of her work, communication opened up between the different religious communities. The Muslims built a school in the Christian village. The Christians built roads and toilets for the Muslims. This miracle happened in a very short span of time. If one individual could bring about this change, imagine what would happen if we all go together. If we move together, we can do something big!
Q: Gurudev, Why is getting married so important in India?
Sri Sri Ravi Shankar:
To live in a society, we have to follow the norms of the society. These norms are there to maintain orderliness.
Q: Gurudev, I heard about the ten avtars(incarnations of God). Please tell us about the kalki avtar? I am little confused.


Sri Sri Ravi Shankar:
There are just not 10 avatars, there are 24 avtars of Lord Vishnu. Not only 24 but they have infinite forms and names, which means God is present everywhere in so many different forms. Kal means tomorrow. Don't think that all avtars have already gone, one might be kept for the future also. 24 avtars have happened earlier and there will be more in the future also. So kalki refers to the future avtar. It was said that this avtar will come forth riding a horse. Horse in Sanskrit is called Ashwa. shwa means either in the past or the future. So ashwa means that which is right now. So kalki refers to one who is present in the consciousness this very moment. That divinity which brings together everything at this very moment, which takes away the feeling of separation from you and rekindles belongingness in you, is present here right now.
Q: Gurudev, People who do wrong, move ahead. People who do right, suffer. Why is it so?
Sri Sri Ravi Shankar:
You think that the people who do something wrong progress in life. But haven't you noticed the downfall these people face afterwards? There was a man named Madoff in America. People from all over the whole world were crazy to have a photograph with him. Now he is in jail. His own son revealed his scandal. So whoever attains success with unfair means will definitely fall down. There are many examples like this.
If you are suffering that is not because you are good, but it may be due to a lack in skillfulness. We need four things in life- power, skill, devotion and liberation.(shakti, yukti, bhakti and mukti) You cannot be successful in society without power and skillfulness. And you cannot be successful in life without devotion and liberation. So you face problems because of a lack in skill.
Have you ever met the so called successful people? Some of them are so miserable that they cannot even sleep well at night and many of them have suicidal tendencies. People who do wrong may hide but they are very miserable inside. You can smile much better than them.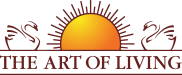 Founded in 1981 by Sri Sri Ravi Shankar,The Art of Living is an educational and humanitarian movement engaged in stress-management and service initiatives.
Read More