Question & Answers with Sri Sri Ravi Shankar

Q: Gurudev, How can I free myself from fears that seem to have settled into me years ago? I know they are irrational and just in my head. Yet here they come up over and over again. They are distracting and feel binding to me!
Sri Sri Ravi Shankar:
Meditate! Sit quietly and meditate, or listen to some chanting music. All this will help. Meditation, some pranayama, sudarshan kriya, some excercises, ujjayi breath are very good for fears. Don't think that fear is somewhere deep inside you. It is an erroneous notion of Psychology that fear and guilt are deep down. I tell you, deep down there is only a lot of joy; a lot of bliss. And in that centre – no fear, no guilt, no anger, no lust can touch you. Deep down you are wonderful. So never think you have all these anxieties. Those who say that there is something wrong deep down are blind. It is all there just on the surface. If they call that deep, then I will suggest to go deeper. In the centre of your being, you are a fountain of joy. Saying, "Oh! My Mind! Deep down there is anxiety!"is ignorance; a wrong idea and concept. The moment you accept these words as truth, it starts becoming more difficult to get over those emotions. They become more permanent there. Do you see that?
Q: Gurudev, What is beyond the experience we call death?
Sri Sri Ravi Shankar:
Why do you want to know everything right away? I don't want you to be bored even after you die! Let's first understand life. We can understand death later.
Q: Gurudev, How can we bring human, nature and animals in harmony for our future generation?
Sri Sri Ravi Shankar:
We should stop polluting our planet. Say no to plastic, Use as little plastic as possible. Recycle..Use recycled things. Use chemical free shampoos and soaps as far as possible. Go organic, I would recommend everyone to become vegetarian. You know, if we pay attention on the consumption that takes place to produce one non-vegetarian meal, feeding the animal etc.., it is equivalent to 400 vegetarian meals. So, I recommend everyone to turn vegetarian. Environmentalists say that if even 10 percent of the population turns vegetarian, we will not have the problem of this green house effect.
Q: Gurudev, In what ways and to what extent should we oppose the few people who violate rules and regulations? If we don't get the result after opposing then what should be done? Just because of fear we are not doing anything. What should be done?


Sri Sri Ravi Shankar:
Sanghe shakti kalyuge means – only unity has power in this era. We need to stand in a group. Stand against whatever you feel is wrong. Write articles, make people aware about the happenings. Even today we have many ethical people. Include them all and take action together.
Q: Gurudev, Whenever there is choice, is it previously decided what we are going to chose? Or it can change also according to what choice we make?
Sri Sri Ravi Shankar:
It can change also. That is why 'Dhiyo yona prachodyat' is a part of the Gayatri mantra.

Q: Gurudev, You spoke about education and how it can better the world. Where does God fit into this equation?


Sri Sri Ravi Shankar:
You don't need to fit God in anywhere because He is everywhere! Please don't try to find a place for Him. He is omnipresent. If you think you are going to find a place for Him, He will laugh at you. God is the sum of creation. God is that energy in which we all are. We cannot escape from that energy. God is not someone who is sitting up there in Heaven who punishes you when you do something wrong. He keeps quiet when you do a mistake and then comes with a stick. This idea of God may be there in books, yet to me, God is love. And love is permeating this whole creation in every way, everyone and everything. When you relax and take your mind inwards, you take this power. That is the basis of creation.
Q: Gurudev, As there are no Maya dates in the calendar in the Mayar civilization after 2012, what is going to happen after that? Is there some danger to human civilization?
Sri Sri Ravi Shankar:
No, the world is going to continue the way it is. It will even get better. There will be shift in the consciousness of people. There will be more compassion and human values, and all the consumerism will take a back seat. That's what I think.

Q: Gurudev, What is the goal of spirituality? I enjoy the path but do not know the goal.


Sri Sri Ravi Shankar:
The goal is to bring a smile on your face that doesn't wither away.
A smile that no one can take away.
A peace that simply expands and spreads to others.
A love that never diminishes or distorts.
That's the power that you grow into.
It's better that you don't worry about the goal. You be in the moment, you will see you are on a conveyor belt or escalator. The steps take you where you have to go. You have to do nothing.
Q: Gurudev, I don't like it when my wife stops me from coming here.


Sri Sri Ravi Shankar:
She could be doing it because she might be worried about your dropping your family and becoming an ascetic. So you should give her the assurance that Guruji will not let you become ascetic in the first place.
Q: Gurudev, What is your inspiration?


Sri Sri Ravi Shankar:
There are two ways of going about work. One is wanting to do something for which you can always find an inspiration. Another is since you already have something, so you want to do it as an expression of joy. It makes all the difference whether work is done as an expression of joy versus expecting some joy. So, I'm not expecting joy in doing something. Rather, I am doing everything as an expression of joy. Everything is happening spontaneously. People find it very hard to understand this. These people ask me, "What is your motivation?, What is it that you want by doing all of this?". I say, "nothing. I want nothing". It's a little hard to understand at that time. For instance, suppose you have seen a nice movie. So many people who saw Avatar told me, "Guruji, you must go." By canvassing for a movie you enjoyed, you are not getting anything. You are not getting paid for canvassing for that movie. You go around telling everybody, "oh, that movie is so good, you should watch it." What do you get by that? You just tell people because you enjoyed watching it, and you want to share that happiness with everybody. Infinite joy is what we've all been born with. I give joy by sharing myself with everybody. So, we need to bring this shift from the joy of receiving to the joy of giving.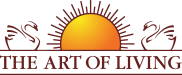 Founded in 1981 by Sri Sri Ravi Shankar,The Art of Living is an educational and humanitarian movement engaged in stress-management and service initiatives.
Read More