Question & Answers with Sri Sri Ravi Shankar

Q: Gurudev, When you are in front of us, you ask us to close our eyes and meditate, but we don't feel like even blinking our eyes (we want to keep seeing you). Don't laugh it off, devotees are perturbed.
Sri Sri Ravi Shankar:
Should I get you a mirror? Go within yourself and you find how beautiful you are.
Q: Gurudev, Can you please talk about Trauma care?
Sri Sri Ravi Shankar:
That is what happened after Tsunami. All these fishermen were afraid even to go near the sea. They were begging to be taken away to some hill. All their life what they did was fishing. Simple pranayama and a few minutes of meditation brought them out of trauma in matter of three days. The same people asked for boats to go back to sea on the very third day. So, trauma can be released. Same was observed in after 9/11 incident and Katrina. There are many volunteers who are devoted to bring peace in such areas.
Q: Gurudev, What is more important, ones upbringing or one's cast? People who believe in cast system and religion are against intercast marriages. So what matters most-the values of that human or the cast and religion of that human?
Sri Sri Ravi Shankar:
One should see the humanity the most.
Q: Gurudev, How can someone free the body from an overactive mind?
Q: Gurudev, What are some habits that would promote success?
Sri Sri Ravi Shankar:
First you need to define success. Having a big bank balance and no sleep is not success. You may have lots of money but have diabetes, high blood pressure and all other health problems. That is not success. You may have lots of money but be filled with fear and anxiety, you may not have friends and that is not success. To me success is measured by your smile. How much of your life is filled with smiles and how much can you contribute to others? How much courage and confidence do you have in your own ability? You mustn't be worried only about your own future. Money is needed in life but life is not all about money.
Q: Gurudev, I get confused sometimes, and cannot make out what to do and what not to do. Like while studying, I get lost and don't remember to study anything –what to do in such situations?
Sri Sri Ravi Shankar:
Keeping yourself engaged in Sadhna (Practices), Satsang and Service gives you focus in life. Are you all getting that focus?
Next part of the conversation in the next post..
Q: Gurudev, Can you please speak on success and failure?

Sri Sri Ravi Shankar:
Failure is a step towards success. Success is a measure of a part of your ability. You have expressed little bit of your potential and that is success.

Q: Gurudev, Sri Sri, if joy is our nature, why do we lose touch with our nature? Why are we distracted?

Sri Sri Ravi Shankar:
Spiritual voyage can give you the joy and keep you in touch with your nature.

Q: Gurudev, Does time and mind have any relation?
Sri Sri Ravi Shankar:
You should read the book 'Celebrating Silence' or 'An intimate note to the sincere seeker'.
Q: Gurudev, What should I do so that I get enlightenment? I want enlightenment, I want to see God.
Sri Sri Ravi Shankar:
You want enlightenment? You want to see God? Do service and just relax!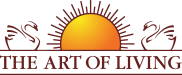 Founded in 1981 by Sri Sri Ravi Shankar,The Art of Living is an educational and humanitarian movement engaged in stress-management and service initiatives.
Read More