Question & Answers with Sri Sri Ravi Shankar

Q: Gurudev, Today, children are getting more attracted to western culture. My son gets annoyed if jeans is washed after one wear. We have to pay an extra amount to get torn jeans, that is how he loves to wear it. How can we bring a change in this attitude?

Sri Sri Ravi Shankar:
You know, all these fashions keep on changing. So, don't worry. None of the fashion can stay forever. You create such awareness in your children and their friends. You inspire them to adopt some different styles. That is why I am telling every parent has to be a good uncle and aunt. You can't care for your children only. You have to care for their friends. You should have at least six parties for your children at home in a year where you should interact with friends of your children. Call them all over to your house, have a pajama party, sit with them, talk to them, share stories, find out from them. If you spend one Saturday evening in two months, you can make a great difference.

Q: Gurudev,
If everything is changing and transient, then what is the point in doing anything?
Sri Sri Ravi Shankar:
What is the point in asking this question? What is the point of understanding? You do because you can't but do something in this world. So, even that is the part of the change. 'Everything is changing' – this is for an understanding. You have to keep doing, and if you do things that brings you peace, and which will take you towards evolution, it is like swimming along the current. And if you do something against the evolution, it is like swimming against the current.
Q: Gurudev, Can you please speak on success and failure?

Sri Sri Ravi Shankar:
Failure is a step towards success. Success is a measure of a part of your ability. You have expressed little bit of your potential and that is success.

Q: Gurudev, Sri Sri, if joy is our nature, why do we lose touch with our nature? Why are we distracted?

Sri Sri Ravi Shankar:
Spiritual voyage can give you the joy and keep you in touch with your nature.

Q: Gurudev, Please explain the meaning of Sat Chitananda.

Sri Sri Ravi Shankar:
Sat is "that exists." Chit is "that knows." Ananda is "bliss."

Q: Gurudev, How do you balance confidence with humility?

Sri Sri Ravi Shankar:
Confidence and arrogance do not go together. With true confidence, you are relaxed, you feel at home and you make others feel at home. When you are arrogant, you try to show people that you are better than them. There are two types of teachers. The first type makes you feel small or inadequate so that you learn to feel large or adequate. The second type of teachers will tell you that you are great, you wake up; you can do a lot. Both are essential in different circumstances.

Q: Gurudev, Why is it so difficult to let go and surrender the past, what should I do?
Sri Sri Ravi Shankar:
Don't do anything. Just live in the past. It's not easy to live in the past. Accept it. Encounter it. You are in the right place. Surrendering the past is not trying to run away from it. Alright, move on. Embrace the past with both arms. It is ok to have had the experiences. Don't be afraid of it. You can handle it. It won't go if you are tying to avoid it or being averse to it. Somebody is making a book that describes the five levels of surrender. How do you define surrender? Surrender has been misused so many times. First type of surrender comes into play when there is failure. When you are defeated, or you are miserable, you let go. Letting go, when life is a burden or mainly associated with defeat, is one type of surrender. Another type of surrender, which happens out of love, like a mother's love for a child. Nothing else is important to her. If it is a choice between her own pleasure and that of the child, she will choose the child's pleasure. In a love relationship between husband and wife, they feel completely at ease, fearless, with no concerns. A mother is so attached to the child; She willingly gives up small inconveniences or pleasures because she loves the child so dearly. Third type of surender mostly happens with knowledge. There is nothing anyways. It happens when you surrender to God. Fourth type is knowing that it is an illusion. Thinking that you have to give up something which you do not have is an illusion. This is the surrender of wisdom, it is just a sense of ease, knowing it all belongs to the one. This very state of surrender leads to the same place - the small mind opening to the big Self.
Q: Gurudev, These practices bring so much inner comfort. If I do a lot of practice, will it make me more happy?

Sri Sri Ravi Shankar:
Don't do too much of practice. Move ahead gradually. Do only as much as needed. Do that much to which your body gets accustomed to. You should not start doing 10 hours of practice all of a sudden.

Q: Gurudev, Why does a desire arise? Where does it come from? What is the purpose?
Sri Sri Ravi Shankar:
All desires have got one goal, and that is happiness. If a desire brings unhappiness, it has not reached its goal. The goal of desires is to bring happiness. So, that is the purpose.
Where does it come from? It comes when you are not aware of your Being, your Self. Desire is your wanting to stay in the moment. Desire is to experience joy. Joy is only in the moment. And when you are in the moment, there is no desire. When you are joyful, when you are satisfied, there is no burning desire at that time.
Q: Gurudev, Money and power are much needed things nowadays. How can spirituality help me get these?
Sri Sri Ravi Shankar:
You don't have to practice wrong in order to be rich. In fact, that will be very short lived. Spirituality enhances your intuitive power and positive energy thereby enhancing hit rate of your decisions taken.
Have you noticed that some people you meet, you feel like avoiding them, and some other people you meet, you feel like talking to them? Each one of us emits certain vibes. Vibes convey more than our words. If vibes change, everything changes. This way our interpersonal skills are also enhanced.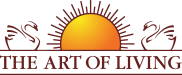 Founded in 1981 by Sri Sri Ravi Shankar,The Art of Living is an educational and humanitarian movement engaged in stress-management and service initiatives.
Read More