Question & Answers with Sri Sri Ravi Shankar

Q: Gurudev, If happiness is already inside us, what is the role of a spiritual teacher or teaching?


Sri Sri Ravi Shankar:
You want an answer for this question? You have answered your own question my dear! You want an answer. You want someone who answers. Anyone who answers this question for you becomes a teacher! If the question is not there, then no need of an answer. The moment you have come with a question, you are looking for an answer and anyone who gives the answer becomes a teacher. Right? Oh and you can say, "I have a question but I am not a student," and a teacher can say, "I will give you an answer but I am not a teacher." Then I would say both are not sincere. It's like a doctor saying, "I give you medicine but I'm not a doctor, don't call me a doctor." It is like a patient saying, "I want medicine but I'm not a patient."
Q: Gurudev, How do we know that our past karmas have been burnt?


Sri Sri Ravi Shankar:
Just assume it. Just like assuming, 'I am free' makes one free. Believing that past karma has been burnt makes it so.
Q: Gurudev, What is the trademark of the 'Art of Living'?

Sri Sri Ravi Shankar:
Smile! If somebody says he/she has done the course but is not smiling, don't believe them! They have not done the course truly.


Q: Gurudev, Will you please tell us about BT crops? Why is it advised not to consume BT crops?
Sri Sri Ravi Shankar:
BT – Bio tech. Yes we should not use it. Because of BT cotton thousands of farmers committed suicide. Also the virus emitted by these seeds affect many other plants too. 10- 15 years ago leaves of the neem tree never used to get dry. But because of BT cotton even that has happened.
It was also planned by some people to launch BT brinjal in India. But due to the collective voice raised against it, that issue has been subdued for now. Even France and America have banned those seeds. Research has shown that such seeds adversely affect the kidney, liver, heart, and cause a rise in cancer. But corruption was going to allow this to happen in India. Then they were planning to launch BT rice etc. That's why it is so important that good people, saints and social workers come up, and people are made aware of all this.
Q: Gurudev, Does numerology have an effect? There is a number which I consider lucky for me, and there are certain numbers which are not so lucky. Is this just a notion in mind or the effect actually exists?
Sri Sri Ravi Shankar:
That has some effect but the power of chanting 'Om Namah Shivaye' mantra is much more. The power of mantras can nullify the effect of any unlucky numbers, and then all the numbers will be lucky for you.
More from the same conversation in the next post.
Q: Gurudev, How does the 'Art of Living' relate to a person's beliefs and practices?


Sri Sri Ravi Shankar:
You can have your own beliefs and practices because the 'Art of Living' believes in diversity. One can follow one's own religion and move on with spirituality.
Q: Gurudev, No matter how sincerely I do sadhana and attend satsang, I am unable to get rid of eating non-vegetarian food. It makes me guilty, please help.
Sri Sri Ravi Shankar:
You talk to some of the YES!+* people. They will tell you all the ways. You know the main thing is to save your mind, don't let guilt enter your mind. Just be natural.
Q: Gurudev, I have insomnia for many years. I am unable to do the things that I want to do.
Sri Sri Ravi Shankar:
This is the difficulty. Too much dreaming, too much wanting to do, this has all caused the insomnia. I want nothing, I do nothing. – keep these two things in mind. You will fall asleep like a baby.
Someone from the audience: Thank you for the course! I feel so good with it.
Sri Sri Ravi Shankar: I belong to you, you belong to me!
Q: Gurudev, What is your biggest wish? What can I do to get closer to your heart?

Sri Sri Ravi Shankar:
You are already close to my heart. I want more children to be educated in spirituality, to create a violence- free and stress- free society. We need to globalize wisdom. There are one thousand of us here. If we each sponsor a child, we would do a great service. Do service. Donate 2% of your income. It would be of immense benefit to you and them.


Q: Gurudev, Why are there differences between religions?
Sri Sri Ravi Shankar:
Religion has three components: symbols, customs and traditions, and values. As far as values are concerned, there is no difference, because all talk about oneness. Customs and symbols are all very different; they have to be, this is what makes the world beautiful, because God doesn't like uniforms! Nature has been created with such diversity- so many flowers, animals, people. Diversity is the language of God. In India, God can have any number of names and forms, and they all point to one Divinity.
So in one sense, there is difference, and in another sense there is unity.
Wise ones celebrate diversity, fools fight over it.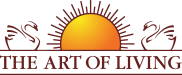 Founded in 1981 by Sri Sri Ravi Shankar,The Art of Living is an educational and humanitarian movement engaged in stress-management and service initiatives.
Read More