Question & Answers with Sri Sri Ravi Shankar

Q: Gurudev, How to get God answer your prayers?

Sri Sri Ravi Shankar:
Have faith that he will answer and will do whatever is good for you.

Q: Gurudev, Are our sins forgiven by God or does the Sudarshan Kriya clean them off?
Sri Sri Ravi Shankar:
Yes, all the past is washed off. Definitely if you do Sudarshan Kriya it releases all the past impressions and makes you fresh and lively.
Q: Gurudev, What is the difference between ego and self-respect?
Sri Sri Ravi Shankar:
In ego you need someone else. In self-respect, others are not needed, and no one can take it away from you.
Q: Gurudev, What are you the most optimistic about in the world?
Sri Sri Ravi Shankar:
I'm realistic about my vision. So far 'The Art of Living' has reached about 151 countries. So many people are learning these techniques today. If the technology of cell phones can reach everywhere in the world, why would techniques & wisdom that make people happy and peaceful not reach every home? They definitely will. We should have a vision to do something that appears impossible and make it possible. It is my habit and hobby!
Q: Gurudev, What to do to get peace of mind?
Sri Sri Ravi Shankar:
Meditation.
There are two types of sadhaks (devotees).
1) One who is yet to get onto the path. They have to work hard, (parishrama).
2) One who has already on the path. They have to rest, (vishraama)
Those who are just starting on the path are like those who are running to catch the train and those who have already begun are those who are already sitting inside the train. People who are just starting are worried about their ability to catch the train; they have to catch a taxi from home, rush to the platform on time, find the right platform, and then find the correct coach, and then get on the train. Until they get on the train, they cannot rest.
If those who are on the train already run from one compartment to the other, will they reach their destination sooner? What is the use of running inside the compartment?
After getting into the compartment, put your luggage down and relax. And then you will get to your destination. You can take rest. You have the satisfaction that you are already on the path, that the guru is the engine driver who will take you to the destination, and you only need to relax.
Think about this, and make a decision about what kind of sadhak you are.
Q: Gurudev, How to get rid of laziness?
Sri Sri Ravi Shankar:
If there is greed, laziness will go away. If there is fear, laziness goes away. When you are in love, there is no sign of laziness.
Q: Gurudev, Guruji why is it that Sanskrit language that originated in India finds its second reference in Chicago? This is still the case.
Sri Sri Ravi Shankar:
You are asking my question! We are giving away our ownership over Sanskrit..
You know Dr. B.R. Ambedkar asked that Sanskrit be made our national language.It was seconded by Nasiruddhin Ahmed.
Malayalam contains 80 % of Sanskrit, Telugu 70%, Kannada 70%, Tamil 30% and Hindi 80%. Even many words in foreign languages are similar to Sanskrit: Swasa – Sister, Duhita – Daughter. However, we have lost the link somewhere and failed to establish the reputation of Sanskrit. You know what rain is called in Italian? Piyorja! The Sanskrit word is parjanya. They are so similar in many aspects.
Q: Gurudev, Sometimes people ask why you believe in Guru, and not just in God. My answer most of the times is Guru is my God. But is there any difference in God and Guru, please tell.
Sri Sri Ravi Shankar:
It is fine. You don't have to bother and justify so much to verify your statement. Just smile. There is no need to answer every question. You can say, 'don't you know that Soul, God, Guru –all are the same'. The whole universe is made up of one substance only. Like there is same electricity but flowing in different things-the bulb, the fan, the Air Conditioner etc. Likewise there may be different forms and norms, but we are made up of same thing (consciousness).
Q: Gurudev, Dear Guruji, I have never been a spiritual or a true religious person. How can I learn to let go and believe?
Sri Sri Ravi Shankar:
You don't have to label yourself- I am spiritual, religious person etc. No need for it.
Just be natural, beautiful, good human being. That's it!
If someone is not a beautiful human being and says, 'I am a spiritual person or a religious person', what is the use of that? What good he or she is for? Isn't it? The purpose of spirituality is to make you a beautiful human being, the purpose of religion is to make you a righteous person, connected to the universe, to the universal spirit. And that's what spirituality is and that's what a simple, natural, normal human being is! Got it? Right, so it is better not to label yourself.
If you think you are a believer or a non believer, then even a non believer is a wrong label. Someone who says, 'I am a non believer, I tell you, this is not true. You simply can't honestly be a non believer; there is no honesty in it. Somewhere in some corner of your consciousness, you believe something; you know something, for your consciousness is very ancient. You don't know your consciousness, it is so old, so ancient, there are so many layers, so many impressions on our mind, on our consciousness- it is such an amazing phenomenon!
Q: Gurudev, Are thoughts internal or external?

Sri Sri Ravi Shankar:
Thoughts are in the mind. The mind is all around you. Both inside and out.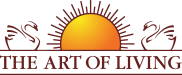 Founded in 1981 by Sri Sri Ravi Shankar,The Art of Living is an educational and humanitarian movement engaged in stress-management and service initiatives.
Read More