Question & Answers with Sri Sri Ravi Shankar

Q: What is the goal of spirituality? I enjoy the path but do not know the goal.


Sri Sri Ravi Shankar:
The goal is to bring a smile on your face that doesn't wither away.
A smile that no one can take away.
A peace that simply expands and spreads to others.
A love that never diminishes or distorts.
That's the power that you grow into.
It's better that you don't worry about the goal. You be in the moment, you will see you are on a conveyor belt or escalator. The steps take you where you have to go. You have to do nothing.
Q: Sometimes I find myself too much stuck in the intellect. I think so much over small issues also, as trivial as choosing what clothes to wear. What should I do? Please guide.
Sri Sri Ravi Shankar:
You have lots of time in your hands and that is why you keep on thinking sitting idle. Do little exercises also. Then the mind wouldn't run so much.
Q: If there is something that we are not getting from God, will we get it if we make our
Sudarshan kriya
and sadhna strong?
Sri Sri Ravi Shankar:
Have patience, keep up the hope that it may happen. Know that whatever is good for us will be given.
Q: What is the most important thing a person can do to realize God in their life?


Sri Sri Ravi Shankar:
Smile and serve. Smile at yourself. Smile at your own mind and how it vacillates. Watch your mind and smile at your mind. Don't be swayed by the mind but smile at it and serve the people around you in whatever capacity you can. You don't have to do things that you cannot do. The world does not expect you to do that which you cannot do. See, if you are not a doctor, nobody expects you to give them medicine. Right? If you are not an engineer, nobody expects you to repair anything. The world expects from you that which you are able to do. And doing what we can is service. We need to do a little bit of service. Whatever we do, a portion of it should go back to society. Everyone should do this. My grandfather took all the gold that was in the house and gave it to Mahatma Gandhi. He sent his family to his in-laws house and stayed in Mahatma Gandhi's ashram (seva gram) for twenty years serving Mahatma Gandhi. When we came to Bangalore, my grandfather introduced my father to Mahatma Gandhi. My father happened to have his gold chain on his neck. Mahatma Gandhi looked at it and asked "Is this necessary for you?" That gold chain, which was only fifteen grams, was all that was left. Immediately, my father said, "No, not necessary, you can take it. You are doing something for a big cause. You are doing the non-violence movement. This is for the country, for the nation, for the continent." He immediately gave it to him.
When I was in school, pride was attached to simplicity, to equanimity. When you are equanimous, you are smiling and compassionate. The compassionate person was considered a hero. One who would never lose his temper was considered normal. Today, unfortunately, pride gets attached to aggression and violence. Every hero is very aggressive. So, if a college student is more macho and beats up everybody, he becomes a hero, a role model. This shift in role model is a problem all over the world. We need to bring back spirituality, the spirituality we all grew up with. Have an equanimous and balanced mind. Show compassion to everybody.
Q: There are many cultures in the world. Are there things which work same everywhere?
Sri Sri Ravi Shankar:
Certain things work everywhere. Sudarshan Kriya works everywhere. Today you go to tip of Argentina and you will find the 'Art of living'. You go to the North pole , and you will find the 'Art of Living'. You go to Mongolia, and you will find the 'Art of Living'. You go to Fiji, you go to tip of Newzeland, and you will find someone doing the Sudarshan Kriya. That is why everything in the 'Art of Living' is kept so universal.
At some point in time, there was so much oneness in the world. People of Peru in Argentina do similar things as that of the natives of Arunachal Pradesh. Native tribes of Arunachal Pradesh do similar things as done by people in Venkovour in British. People from both the places worship all four directions. There were lots of similarities among native inhabitants of different parts of the world. People in Lithuania greet you with bread and salt. As there is no ocean there, salt is a very precious commodity there. Similarly people in Kerala put a pot flowing with paddy outside their homes, which shows there is abundance in home, so people are welcome.
Certain things are same, and there are certain other things which are unique to each culture and country. Those differences should remain. Every culture and country should maintain that uniqueness. Russian people have beautiful folk dance. Danish have their beautiful ways.

Love, compassion, meditation, yoga – These are universal.
Q: Saints say that suicide is a crime. Then what is jeev Samadhi?

Sri Sri Ravi Shankar:
Yes, suicide is wrong. Some saints take jeev Samadhi. They can effortlessly separate their mind and soul, and continue to live like that for 20 years or so. Saint Gyaneshwar and some other very great saints did that in the past. I am not in favor for it.
One commits suicide out of sorrow, and tries to destroy the body. One tries to commit such a thing burdened with the sorrow, and in search of happiness. But committing suicide is like you removing your coat when you are feeling cold. There is only repentance after suicide, and one keeps on struggling to get a new body. Don't try to finish this body, and also don't hold on to it very strongly.

Q: What is intuition and how can one develop intuition?

Sri Sri Ravi Shankar:
Tuition that you get from inside is intuition. Only way to develop intuition is to become little quieter and listen inside.

Q: How can one experience true love in a relationship?


Sri Sri Ravi Shankar:
I can give you three suggestions. One is for men, one for women and one for both. Women should never step on the ego of a man. Women should always boost the ego of a man. Even if the husband is a stupid, the wife should say, "You are the most brilliant man I have ever seen." You should always praise him. He shouldn't have to prove himself to you at home because the world requires him to prove himself. He should find peace at home. You should say, "You are the most brilliant man I have ever seen. Just the fact that you don't use your brain doesn't mean that you don't have it. You are the most brilliant." So, praise your man all the time.
Now there is one suggestion for men. Never step on the emotions of a woman. She may complain to you about her family but you should better not join the bandwagon. She may turn it around. She may take a U-Turn and say, "How dare you say such things about my family. What do you know about my family?" So if she is complaining, you just listen. She is paying lip service. If you say something and you hurt her, it is not worth it. When she wants to go for a religious service or a meditation program or retreat, don't stop her. And when she wants to go for shopping, just give her your credit card. This will keep peace at home.
There is a suggestion for both men and women. The key to keeping peace at home is that you stop demanding love. You normally say, "Do you really love me? You don't love me the same way. You have changed. You are different." Asking people to prove their love for you is such a psychological burden. Just imagine yourself in their place. Imagine if someone demands from you to prove your love for them. What would you do? You'd say, "Oh my God, how long do I have to prove my love for this person?" One day, two days, three days, four days and then you feel like enough. This is what happens. There is a book called 'Celebrating Love' that you can read. There are many ideas about love in the book. We don't know how to receive love unless we know how to give love. How can we express that love? Our expression is something that we keep looking for. So, don't demand that others express their love. Instead, you should ask, "Why do you love me so much?" Especially on a day when you disagree or they are being nasty, you can say "why do you love me so much? I don't deserve it!" Even for someone who is angry, you say, "you love me much more than I deserve". Their attitude would change. Love would spring up in them. If you start demanding, you are destroying love.
Q: Sri Sri, in your presence I feel the darkness disappear, I feel light and happy. How do I retain this state of being?

Sri Sri Ravi Shankar:
Meditate, do service, be part of a service project. You will be close to me and retain this state of being that way.

Q: 90% of people don't have clean drinking water, enough food or any hope. What can a simple person do about it?
Sri Sri Ravi Shankar:
In some villages where there is dirty water, the water filters run on electricity. Some people came to see me two, three years ago about this issue. The water filters were expensive and half the villages don't have access to electricity(in India). So the villagers couldn't use them. They invented a water filter. It costs only $10 for one year. You can filter as much water as you want. Very dirty water runs through it, and it comes out clean. It just costs $10 to change every year. This is one breakthrough. 90% of all diseases are waterborne. When one has good drinking water, there is a shift. Just with one filter, you can run dirty water through it and get pure water.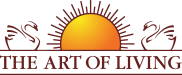 Founded in 1981 by Sri Sri Ravi Shankar,The Art of Living is an educational and humanitarian movement engaged in stress-management and service initiatives.
Read More