Question & Answers with Sri Sri Ravi Shankar

Q: Gurudev, Can business be a force to promote peace between nations?


Sri Sri Ravi Shankar:
Three dimensions will bring peace. There should be spirituality in politics, corporate social responsibility in business and secularism in religion.
This is deeply ingrained in our minds.Mahatma Gandhi and Nelson Mandela are examples of secularism in religion and spirituality in politics.


Q: Gurudev, I have been listening to your talks and reading your knowledge sheets. Now I want to reach that level where I am able to live that knowledge, to be sensitive like you, being able to listen to the pain of plants also. I too want to reach that level.
Sri Sri Ravi Shankar:
Ok, where there is thirst, water will also be made available. And if you have any conflicts in mind, don't worry. Aren't conflicts reducing in mind. This will continue to happen. Increase the level of Sattva in you & Conflicts won't remain with you with time.
Q: Gurudev, Do you believe that this is the time and age for large-scale global transformation of human evolution?
Sri Sri Ravi Shankar:
Thirty years ago, there was so much prejudice towards spirituality and wisdom. People would want to keep it at an arm's length and blindly believe that it is not for them. Today there is acceptance. People are willing to try and see that something benefits them and are less prejudiced. With this, more human values will surface. And don't worry about 2012. The world will not collapse. I assure you that.
Q: Gurudev, Guruji, will there be a positive change in the civilization; no wars and hunger and poor people? Is it possible to create a world of peace, harmony and friendship? Is it possible in our lifetime?
Sri Sri Ravi Shankar:
Yes, we should have this vision; we should start working towards it.
All these problems are there in the world to wake us up. If there were no problems, we would sleep, we would be very selfish, we would not do anything about it. These problems are there for us to wake up and do something about it.
Q: Gurudev, Guruji, I am from Kerela. I want to ask – what does it mean to do puja (worship)?
Sri Sri Ravi Shankar:
There is a saying that talks about puja. Yen ten prakaren,Yatra kutrapi dehina,Santosham janaye pragyaTadaye vishva lochanCreate patience in people. When you bring a wave of happiness, wherever you go, that is puja. Whatever way when you create happiness and patience, that is puja, truly worshiping God. How beautiful it is!
Q: Gurudev, Should one have blind faith in the Master?


Sri Sri Ravi Shankar:
Faith is never blind, faith is just faith. When faith breaks then one starts feeling that it was blind faith. Now don't try to bring faith in you, it just comes by itself. In fact, I would say doubt as much as you can. Even then if it remains, that faith is authentic. That is why I say doubt as much as you can and my work is not to bring faith in you but to put you in more doubt. Your job is to swim through it.
Q: Gurudev, Dear Guruji, many of us who are on the spiritual path desire self-realization not only for ourselves but for society at large. Has such an enlightened human society ever existed on this planet, and is it utopian for one to desire this for our society in the future?
Sri Sri Ravi Shankar:
You should desire for utopia, you should have dream. You know, what you think impossible, you should really dream for it and make it possible. We did one village like that in India. There was a notorious village, notorious in the sense that nobody would go into the village after five or six o' clock, because of robbers, thieves, full of crime and a lot of problems. This village was adopted by one of our teachers, and you know, what he turned that whole place into in three months? Unbelievable! He took this village and made everyone do the course. Now, everybody in the village, Young and old, sing and dance in the satsang everyday. They have made a rule that anybody, who smokes or drinks or any substance abuse, will be fined. So, the village is free of smoking and drinking, the entire village has become organic, and they have a shop without a shopkeeper. I have also brought a CD of this village.

In my last trip, Swami Pragyapalji told me that we have such a village, and that there is a shop without any shopkeeper but the shop runs very well. People take the needed stuff and put the money in the basket there. People were all astonished that the village has been running like this since the last two and half years. A shop without a shopkeeper and nobody steals. And they have removed locks from all the doors. No door has any locks, no house has any locks and it has become the most self-sufficient village. It has pure drinking water and the entire village is painted in pink color. Everybody chose to have pink color on their walls as a symbol of unity. Both the government of India and government of Maharashtra gave this village cash awards calling it the most ideal village. So, one teacher, if you could imagine something that is thought of as utopia, made it possible.

After seeing this, 180 villages are on the way to become ideal villages.

In New Delhi, few volunteers thought to clean the Delhi for Asian games are coming. In India, there is lot of garbage here and there, and people don't keep streets clean. They would take things out and dump those in streets. So, they started with this idea to clean Delhi.

They thought to forget about government for everyone keep blaming the government. You cannot imagine what a group of few 'Art of Living' volunteers have achieved? They inspired one million people to come up and take the brooms, take the plastic bags and segregate the garbage, and clean the whole city. They could gather one million volunteers in a city of 15 million people, and they are doing this from 12th of September. The Delhi government, who was never cooperative with the 'Art of Living', in the sense they never came to any of our functions, suddenly woke up and decided to help them. Now, the government is announcing the great job done by the 'Art of Living' volunteers.

So, you should think, plan and dream what you really want. It may not happen immediately but you can achieve that.
Q: Gurudev, Craving and ego are troubling me. What to do?
Sri Sri Ravi Shankar:
Be natural. Take things as they come.
Q: Gurudev, I want to ask about beliefs and doubts.
Sri Sri Ravi Shankar:
Doubts are good to have. You should have a doubt: no doubt! Yet if doubt enters your heart and remains in your nature, it is a disease. It is called paranoia. If you doubt everything, including yourself, that is called lack of self confidence. If you doubt everyone around you, that is called paranoia. If you don't doubt the existence of a natural or Divine power or some higher consciousness and Self, then you are called an atheist. So, an atheist doesn't have doubts about the supernatural, he thinks there is nothing beyond what he knows. Nor, does he have any faith.
People with paranoia don't believe anybody and they don't trust themselves. That is another mental illness. So, a little bit of doubt is good, but if doubt becomes your nature, you will have neither success in the world, nor in spirituality. The whole world is on some degree of trust. Isn't it? You keep the money in the bank, you trust the bank. And the electricity board gives you electricity, trusting that you are going to pay the bill. The telephone board gives you a telephone connection, trusting that you will pay the phone bill at the end of the month. If nobody trusts anybody, how will any business happen in the planet? Can it happen?
When you want to buy a house, you give the money to the seller even before buying the house. He takes the money and then gives you the house. If you tell him: 'You first give me the house, only then will I give you the money', he will say: 'You first give the money, then I will give you the house. If you both say: 'I don't trust you', then no transaction will happen. Right?
So, you know this person is going to give you a house, then you give him the money. And he knows you are going to pay the money, so he gives you the keys of the house.
The whole world runs on mutual trust. Isn't it? And all your activity happens with self confidence, the trust in yourself. So, I would say, just know yourself. Nobody says: I don't believe what I am saying. If I say: I don't believe in anything', at least I believe in that I say. I believe in myself saying that 'I don't believe in anything.' Who is this 'I' that you believe? Know that I. That is what spirituality is.
Q: Gurudev, Why do negative feelings like regret and frustration exist? Has anything productive ever come out of them? And if not, what is the way to turn these emotions into productive one?
Sri Sri Ravi Shankar:
You should read 'Celebrating Silence'. I have answered all these questions there.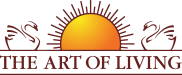 Founded in 1981 by Sri Sri Ravi Shankar,The Art of Living is an educational and humanitarian movement engaged in stress-management and service initiatives.
Read More