Question & Answers with Sri Sri Ravi Shankar

Q: Gurudev, Is criticizing anyone bad?
Sri Sri Ravi Shankar:
In life we don't want anyone to think badly about us. We don't like if a few people say bad things about us. Do you also do same with people? Of course, you can't always say that all the apples in the basket are good. Sometimes you have to criticize. But when you criticize, let it come from your lips only and not from your heart. Don't hold on to it in the mind. Don't hate anyone. It harms only you and no one else.
Q: Gurudev, My heart and mind are often in conflict. Which should I follow?


Sri Sri Ravi Shankar:
Use each at different times. Do not do business with your heart. Do not do service with your mind.
Q: Gurudev, In the Bhagwad Geeta, there are two ways described for liberation. Bhakti Marg- the way of devotion and Gyan Marg- the way of knowledge. Which one is better?
Sri Sri Ravi Shankar:
They are not two different paths. Suppose, you like rice pudding. How do you like rice pudding without knowing what is rice pudding. The knowledge of it will kindle a liking for it. Love and knowledge go hand in hand. Once you know about something, you go and buy it. Bhakti, Gyan and Karma are three legs of the same table.
Krishna tells Arjuna all those steps and finally says drop all and just relax. For you everything is done. Shama jali hai tere liye tujhko kuch nahi karna hai, the lamp is lit for you, you don't have to do anything.
Q: Gurudev, Each one of us has a message for the world, but maya (delusion) covers it. How to uncover that message?
Sri Sri Ravi Shankar:
When we are peaceful, free of attachment, our message to the world will come on its own.
Q: Gurudev, I don't know what is good for me and what is bad?
Sri Sri Ravi Shankar:
Drop that which gives you short termhappiness and long term suffering. Just keep this in the back of your mind.
Q: Gurudev, I get caught up in my problems. How do I come out of this?
Sri Sri Ravi Shankar:
When you think your problem is big you are not looking at others' problems. When you compare your problems with others, your problem starts looking small.
Q: Gurudev, I can't meditate, please advise.
Sri Sri Ravi Shankar:
When you watch TV, you get into meditation – There is no such thing that mind cannot meditate. Wherever your mind goes, whatever it likes, there meditation occurs. You need to move from "word' (shabdha) meditation to "wordless"(nishabhda) meditation. We separate life and knowledge, but walk in life knowing that knowledge is life, life is knowledge. Just as our relationships are manmade, join that relationship/connection with knowledge.
Q My nature is happiness but am overcome with periods of sadness – how do I overcome these periods?
Sri Sri Ravi Shankar: Offer them to the Divine. Do your practices and meditate. Sometimes waves of worry/sadness take over. Just know that it's a temporary phase, it's a passing cloud and it'll disappear.
Q: Gurudev, How should be a disciple's relation with the master?
Sri Sri Ravi Shankar:
What relation you want to have with yourself? A relation in which you are natural and without any hesitation.
Q: Gurudev, How to increase our competence to receive knowledge?
Sri Sri Ravi Shankar:
Just have thirst, it comes naturally. There is no special competence required, a mere thirst is enough.
Q: Gurudev, I have benefited a lot after doing the YES+ course but a problem has emerged in life too. Previously, I used to ask my parents for every small thing, but I started taking some decisions of my own after doing YES+. Now my mother feels insecure about our relationship, she thinks her daughter is going away from her. But it is not the case in reality, and I also respect her more than before. How to get the situation where she does not feel insecure, and I can also do things with my decisions?
Sri Sri Ravi Shankar:
The most difficult thing to do is to express our feelings correctly, and to understand others' feelings correctly. Lacking this skill is the biggest issue faced by the society today, and this has to be developed. It is never perfect, some ups and downs do happen in this matter. Like, what we feel, we cannot express fully, and cannot understand correctly what others feel. This keeps happening in life but when we become more calm and happy, we are able to understand other's mind more and more. That's why it is very necessary to do meditation, pranayama etc. That gives more inner clarity, and then we feel that others can understand us better, and also we can express our views better.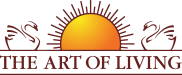 Founded in 1981 by Sri Sri Ravi Shankar,The Art of Living is an educational and humanitarian movement engaged in stress-management and service initiatives.
Read More