Question & Answers with Sri Sri Ravi Shankar

Q: Gurudev, I would like to bring some reformations and changes in my village. However, every time, I meet with so many obstacles and it is quite frustrating for me. What should I do?
Sri Sri Ravi Shankar:
Sanghe shakti kaliyuge. One or two people alone can't bring in a reform. A coming together is required. For that knowledge must dawn. So bring people to programs like this. Bring people together and do this work. What we do sometimes fails and if the failure repeats you can lose your courage. When we want to bring in reforms, even if we fail 10 times we should go ahead. We have to be so strong. Know that you will never be alone. Come together and work to increase awareness in society. Do satsangs. I will guide you constantly.
Q: Gurudev, Guruji we have heard the terms spirituality and enlightenment so often. There are very abstract definitions of the terms. Would you please throw some light on these?
Sri Sri Ravi Shankar:
(Jokingly) You want me to add more confusion to the words and give you one more definition! If I have a choice I would take away all the definitions and leave you in confusion because from that confusion something flowers up in you. My understanding is not going to help you. It has to come from within you. When you wake up and see, you will be surprised. I would like you to experience that WOW. Don't make it a concept. If you don't know what enlightenment is, thank God and say ' I don't know what enlightenment is. Let me wait for it.' It is the concepts that keep us away from experiencing the reality. That's what I feel.
Q: Gurudev, Guruji, how do I know if I am growing on Spiritual path?
Sri Sri Ravi Shankar:
Look, there are no criteria. See from the past if you are more calm, or drop all spiritual practices for a month and see how do you feel, whether it makes a difference, or ask people around you if you are behaving better than before. Now none of these are benchmarks. And after listening to all these opinions, throw them all into the basket. If you learn to relax well, if you are able to see everything as a dream – nature of the universe, you are progressing. There is no other way. You are on a conveyor belt, you can't be stuck, you have to move, or you will be pushed. When you are on conveyor belt, you will be moving.
Q: Gurudev, How to deal with attachment on the spiritual path?
Sri Sri Ravi Shankar:
When you are aware of the attachment, then your behavior will naturally become balanced.
Q: Gurudev, How to find forgiveness within myself?

Sri Sri Ravi Shankar:
Why struggle to forgive? Hold onto it for this lifetime and the next lifetime. You do not need to do anything which is difficult. Forgiveness is easy. Inside every criminal there is someone crying for forgiveness. Someone who does injustice never had the opportunity to grow spiritually. Spiritual education is so essential to bring about the human qualities.

Q: Gurudev, Everyday people make requests to you that can be directly requested to God. Is it that God pays more attention to you than to us?
Sri Sri Ravi Shankar:
I leave that question with you to wonder about. You should have something to wonder about. Besides, why do want to know all the trade secrets!(Laughter)
Q: Gurudev, What is role of service in order to have inner contentment?

Sri Sri Ravi Shankar:
You know, we should have a goal in life. My goal is to bring happiness to more and more people. If we sit and keep thinking of ourselves all the time, we'll be depressed. We should see, 'How can I be of service? How can I be of use to others?' This thought is very useful. Very, very, very useful. Ya?

So, 'Art of Living' provides a platform for everyone to come together and do some service. You know, when United Nations announced, 'Stand up and take action' - they wanted tree planting; 'Art of Living' volunteers have planted 55 million trees around the globe.
We all can jointly do some service activity. Reduce violence, reduce stress, create a sense of belongingness, and spread the positive vibration of love and peace. Shall we all do this together? Is everyone committed to do this? (A resonating yes from the audience.)
Q: Gurudev, Even after doing Seva, Sadhna and
Satsang
regularly why does doubt arise in the mind?
Sri Sri Ravi Shankar:
Our doubt is always about the good thing. We don't doubt someone's dishonesty but his honesty. If someone is honest we question if he is really honest. We don't ask is he really dishonest? We don't doubt a thief, we doubt a good man. Then we doubt the existence of God.
*White string worn around the body
Q: Gurudev, Nowadays, youth marry without their parent's consent. They do this blindly, without thinking. Is this acceptable?
Sri Sri Ravi Shankar:
Your question already has the answer. Nobody will tell someone to do anything blindly or without thinking.
As a parent, look at the matter from the children's point of view. First, examine your reason for refusal. If the reason is good, then it's fine. But if you refuse because of differences in economic status or differences in caste, then it's a different thing.
Parents can give guidance to children. Explain to them not to take a hasty step, acting on a whirlpool of emotions.
Q: Gurudev, When we experience meaninglessness and a hollow and emptiness in life, does it not give rise to depression and a sense of loss?
Sri Sri Ravi Shankar:
You know when you feel so empty and there is nothing, definitely it gives rise to depression. That is where love, devotion, dedication and a cause combined with the knowledge that everything is nothingness, has to come.
That's why Lord Buddha said everything is nothing. Along with that he said education, sacrifice, devotion all this is a must. Compassion with nothingness makes you very beautiful.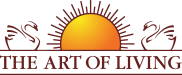 Founded in 1981 by Sri Sri Ravi Shankar,The Art of Living is an educational and humanitarian movement engaged in stress-management and service initiatives.
Read More