Question & Answers with Sri Sri Ravi Shankar

Q: Gurudev, What does 'I am nothing' mean ? Are we negating our own existence?
Sri Sri Ravi Shankar:
You know everything else can be explained but emptiness cannot be explained. You are asking me to explain the emptiness. A substance can be explained but lack of all substance cannot be explained. Similarly, 'I am nobody' is an experience. It is a shift from being somebody, from being a limited identity to unlimited identity.
Q: Gurudev, You told that God can be experienced in a state of effortlessness. What does it mean to be effortless?

Sri Sri Ravi Shankar:
Being effortless does not mean stop eating, drinking or doing other work. This has a deeper meaning. Keep on doing all your work, and while doing your work, know inside you that you are doing nothing. In the beginning, you sit for some time and experience that you are doing nothing. Then you will start experiencing that even you are doing but there is a field in you which is not doing anything.
Ancient sages had beautifully explained this. There are two birds sitting on the same tree. One is eating and the other is only witnessing this. In the above context, it is the free bird which is being discussed, the bird which is effortlessly witnessing. Pay attention to that also. The two birds are friends. They live together. One is always witnessing and other is involved in all the work.
Effortlessness does not mean sitting idle. Lord Sri Krishna said in Geeta that you cannot be without doing any action even for a second. Keep on doing your karma and at the same time be the witness of your karma. This is very deep knowledge.
After the session a book was released –Understanding Shiva. While launching the book Sri Sri Ravi Shankar told thatthe book also included a scientific perspective of all pervading Shiva tattva.


Q: Gurudev, Who is Shiva?
Sri Sri Ravi Shankar:
One should ask, what is that which is nor Shiva? The whole world is filled with Shiva. Shiva – whose body is in the whole universe. It was very difficult for artist community to portray Shiva in a picture, because Shiva is beyond imagination. For this reason Shiva was given blue color. Blue signifies all pervading, infinity which has no limits. It has no shape. The ved(Ancient Indian scriptures), the knowledge has no shape. But it infiltrates each and every particle of the universe.
'Saam sada shiv' – Shiv tattva includes both shiva and Shakti(Male and female energy). Parvati is not different from Shiva. Parvati is that which is born out of celebration. Celebration cannot be there without Shiv tattva. It is impossible to separate Shiva and Shakti even for a second. If Shiva is everywhere, how can Shakti be there beyond its scope. Puranas include various stories of Shiva with a vision that even a child could understand something about this tattva.
You all experience three states of consciousness – awake, dream, and sleep. The fourth state which is called 'turia' ,that you experience in deep meditation, is Shiva. When you experience that state, innocence blossoms. And without innocence you cannot dissolve in that tattva. Hence, He is called Bholenath.
Q: Gurudev, How do we know what is true love?
Sri Sri Ravi Shankar:
How do we know false love, tell me? My dear! Love is love, you can't call it is true or false. Don't doubt love. We don't doubt hate. What is the guarantee that people hate you? May be at that time they were angry! Love is our nature. Because of desires and greed our love is sometimes not expressed. It becomes hidden. There is no prani (living being) without priti (love). Prana (life-force energy) has come from love. Thousands of atoms together form the body. Without love, all these atoms would be separated and that is nothing but death. When the Prana loves the body it stays in the body, there is life. When that love ends, there is death. We should not mistake emotions for love. Love is our nature, know the difference.
Q: Gurudev, I have finished my final year engineering exam. I want to study, I want to pursue higher studies, but I cannot concentrate when I sit to study. I want to study, what should I do?
Sri Sri Ravi Shankar:
If you are not getting concentration in your studies, watch for these three things
(i) Your diet, watch what you are eating. Diet makes a big difference.
(ii) Do you do any physical exercises? If you just keep sitting on a couch watching TV, or keep sitting on computer with internet etc. then the circulation is less in your body. Then you tend to become lazy and will not feel like studying. So, it is necessary to do a little bit of physical exercise, yoga, pranayama, meditation and also participate a little in singing etc. Doing all these, whatever is the need for your system will be furnished, and then you can grasp more in studies. Also your learning and retaining capacity will increase, and you will be able to study as well as gain much more in shorter time.
Go for higher studies if you want to. Choice is yours, blessings are mine!
Q: Gurudev, Guruji what is one such thing that is beyond Asakti (attachment) and Anasakti (detachment)?
Sri Sri Ravi Shankar:
Me! (Huge laughter)
Q: Gurudev, When I read the newspaper, we hear about the environment, in 30 years the world will melt, what can we do?
Sri Sri Ravi Shankar:
It is my concern too. Last year, for the United Nations Millennium Goals, The Art of Living as an Organization, contributed to 25% of the millennium goal program. 10.8 million people planted 55.6 million trees in one-year. Like that if everyone starts contributing, polluting less, otherwise it is serious, I agree with you.
Q: Gurudev, I am a coward. All my life I have been afraid of every little thing. I see risks and danger in my way and fear everything and everyone. I'm afraid to get hurt. How do I overcome all this?
Sri Sri Ravi Shankar:
First of all remove this label – 'I am a coward'. Who said you are a coward? Drop this label. When you label, like the saying in the bible 'As you sow, so shall you reap' you go on encouraging that. You are wonderful. We are all here to support you, and I am here to support you, and everybody here will support you! Don't think you are weak. Just drop it.
Q: Gurudev, Guruji, how to deal with the failures?
Sri Sri Ravi Shankar:
Knowing that it is the step to success in the future.
Sri Sri Ravi Shankar:
Why not God? Why would you ask this question if there was no God. What will you say if a wave questions the existence of God? A wave exists because of the presence of ocean. Because of whose presence you are standing, you think, you listen, you understand, you breathe – that only is God. Who is God? God is not sitting somewhere up in the sky. God is the power due of which everything happens.
(The person still holds on to his question)
Ok! Do one thing. Drop all your concepts of God. First, find out who you are? Who is asking this question? If you find out that, the purpose is solved.
I will tell you a story. Once a man went to Lord Buddha and asked, "I don't believe in God, Why God?
Lord Buddha said, "Ok! You are right". The man went back happily. A second man came and said, "I believe in God", to which Lord Buddha again said, "Ok, You are right". That man also went back happily. Then, a third man came who very humbly requested, "Please answer this question. Some people say that there is no God. When I listen to their logic, I get convinced. But when I listen to saints, I feel that God exists. Now, I am in confusion. I am not able to understand whether God exists or not. I have not experienced God. Please, you tell me." Then Lord Buddha said to that person that he was at the right place and he should stay there. He continued to say that he didn't have any preconceived notions of God in his mind, and they would together find out if God is there or not. Perturbed mind can never go close to God. Also no knowledge sprouts up in a perturbed mind, and whatever knowledge sprouts up in such a state of mind is also wrong. So, I say let's be calm. You have come to the right place. Drop your concepts of God. Sit with your eyes closed and find out who you are. Are you this body? Are you this mind? Are you your thoughts? 'I am something beyond my thoughts also' – When you experience this, the truth will automatically dawn.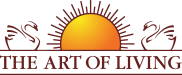 Founded in 1981 by Sri Sri Ravi Shankar,The Art of Living is an educational and humanitarian movement engaged in stress-management and service initiatives.
Read More