Question & Answers with Sri Sri Ravi Shankar

Q: Gurudev, I have benefited a lot after doing the YES+ course but a problem has emerged in life too. Previously, I used to ask my parents for every small thing, but I started taking some decisions of my own after doing YES+. Now my mother feels insecure about our relationship, she thinks her daughter is going away from her. But it is not the case in reality, and I also respect her more than before. How to get the situation where she does not feel insecure, and I can also do things with my decisions?
Sri Sri Ravi Shankar:
The most difficult thing to do is to express our feelings correctly, and to understand others' feelings correctly. Lacking this skill is the biggest issue faced by the society today, and this has to be developed. It is never perfect, some ups and downs do happen in this matter. Like, what we feel, we cannot express fully, and cannot understand correctly what others feel. This keeps happening in life but when we become more calm and happy, we are able to understand other's mind more and more. That's why it is very necessary to do meditation, pranayama etc. That gives more inner clarity, and then we feel that others can understand us better, and also we can express our views better.
Q: Gurudev, The state of society nowadays is very bad. There is suppression due to casteism and a large economic divide, and for a number of reasons, one feels lonely. How does one gather strength and gain self confidence during these times?
Sri Sri Ravi Shankar:
Do you feel lonely here? (Audience says "No!")
That's it! We have satsangs here and everywhere, so you should feel like a member of a "sangha" (group).
You are not alone in your fight for justice and pursuit of peace or happiness.
Truth will always triumph.
Q: Gurudev, Even after surrendering problems, I worry about them. What to do?
Sri Sri Ravi Shankar:
This is to say, 'I gave it away' and even after giving you say, 'I have it with me'. If even after giving it away again and again, it comes back to you like a ball you again and again keep giving it away. Don't give up until you have totally given up!
Q: Gurudev, I have been listening to your talks and reading your knowledge sheets. Now I want to reach that level where I am able to live that knowledge, to be sensitive like you, being able to listen to the pain of plants also. I too want to reach that level.
Sri Sri Ravi Shankar:
Ok, where there is thirst, water will also be made available. And if you have any conflicts in mind, don't worry. Aren't conflicts reducing in mind. This will continue to happen. Increase the level of Sattva in you & Conflicts won't remain with you with time.
Q: Gurudev, How do I know I am progressing on the spiritual path?
Sri Sri Ravi Shankar:
Your doubt itself proves that you are progressing on the path. If there would have been no progress you would have said this with conviction- I have made no progress at all.
Q: Gurudev, How to overcome low self-esteem?
Sri Sri Ravi Shankar:
Go and work in villages and slums, you will get your self-esteem back. Go and work for a week, ten days or even on a weekend. Teach some lessons to the children there and see how your self-esteem will come up.

Q: Gurudev, Could you please tell us something about prakriti and parmatma?
Sri Sri Ravi Shankar:
There are two things – prakriti and parmatma. Prakriti moves according to rules. Parmatma is free. Human being is a combination of both. With the increase in the parmatma element, man experiences more freedom. An increased level of prakriti means one is no different from animals, birds or trees.
In the human being there is a glimpse of the parmatma and there is prakriti also- it's a precious combination.
Q: Gurudev, Is it humanly possible to love the Divine as much as the Divine loves me? I want to love the Divine more and more but this stupid ego, mind and body get in the way. How to stop it from coming in the way?
Sri Sri Ravi Shankar:
The nature of love is such that it always feels it is not enough, not sufficient. In love, you will never feel that's it, enough is enough. When you are in love you think you should do more, give more and love more. That sense of wanting more, that sense of in-completion. That's why love is infinite. Infinite has no end, no boundary - more and more, never bored. Boredom means boundary.
Q: Gurudev, You say that there is no difference between you and me, then why do I feel sorrow?
Sri Sri Ravi Shankar:
The sorrow is there because you have not fully realized this. Your heart and mind have not accepted this deep inside. As soon as you accept, the sorrow disappears.
Q: Gurudev, Each one of us has a message for the world, but maya (delusion) covers it. How to uncover that message?
Sri Sri Ravi Shankar:
When we are peaceful, free of attachment, our message to the world will come on its own.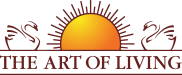 Founded in 1981 by Sri Sri Ravi Shankar,The Art of Living is an educational and humanitarian movement engaged in stress-management and service initiatives.
Read More