Question & Answers with Sri Sri Ravi Shankar

Q: Gurudev, I don't know what is good for me and what is bad?
Sri Sri Ravi Shankar:
Drop that which gives you short termhappiness and long term suffering. Just keep this in the back of your mind.
Q: Gurudev, Guruji what is one such thing that is beyond Asakti (attachment) and Anasakti (detachment)?
Sri Sri Ravi Shankar:
Me! (Huge laughter)
Q: Gurudev, What is the difference between my will and God's will?
Sri Sri Ravi Shankar:
When every will is His, every mind is His, then where is your existence? Everything is God's will. The moment you differentiate between mine and His, there are two.
When your mind is clear, then sit and think. Only when your mind is free from feverishness, can His will be done.
Q: Gurudev, I see a lot of people smoking and drinking. What do I do?
Sri Sri Ravi Shankar:
I too have the same question! Education, Education! These people need to experience some higher joy. See with Sudarshan kriya how fast do they drop the habit and come out of it. We'll do a program for that. We have done it in some countries and it has been successful. 65% of people stay without smoking. 30-35% come back to smoking but the quantity has reduced. Earlier they would take 10 packets, now they take 2 packets.
Q: Gurudev, I have seen people blessing the food. What is thesignificance of blessing food?
Sri Sri Ravi Shankar:
The carrots, noodles, salad that youate yesterday are now listening to me. They are sitting here. Everything isalive in this universe in some way or the other. So today, when you have lunch,look at the food and welcome it to satsangtonight, to sing and to dance. Ancient people knew this and that is why theysaid to bless the food. Thought is nothing but a quantum of energy andconsciousness. Food absorbs thought. So, bless the food today for lunch. Don't thinknegative while eating. That is where the negative cycle begins. It is veryscientific.
Q: Gurudev, what is the purpose of life?
Sri Sri Ravi Shankar:
One who knows won't tell you, and anybody who tells you doesn't know. It is very important question. Keep it with yourself. You should keep yourself asking this question. This very question will clear the entire cobweb around you, and will keep you on track of what you want and where do you want to go.

Q: Gurudev, How much freedom is to be given or restrictions are to beput on teenagers?
Sri Sri Ravi Shankar:
You have forgotten because you havecrossed that stage and you don't remember what turmoil they are goingthrough. There are so many hormonalchanges taking place in their body. Shake hands with them and gently guide themthrough this.
Teenage feverishness is only for few years. Not onlyphysical but mental and emotional turbulence is so high in them. After the ageof three, children begin to experience all these emotions like jealousy,possessiveness and these continue till teenage. Some people don't come out ofteenage at all. Mental turbulence is huge for them.
Teenage is a tough time. It needs great patience to dealwith teenage children. So with greatpatience, like a friend and philosopher, give them some space and at the sametime put your foot down and say 'No'. Don't be too loose at that time.
Q: Gurudev, How can one balance between, household duties, business and seva(service)
Sri Sri Ravi Shankar:
How do you balance a bike? When you fall more to the left you bend right and when you are falling more to the right, you bend left.There is no theory, you just do it. It automatically balances. It pinches one if he doesn't do seva at all and is always bothered about himself. If you are in your senses it will pinch you otherwise one is not human. If you are not touched by others' misery then you are not human but stone. Similarly, if one is only into social service, then also it bothers.
Q: Gurudev, What is the benefit of Mantra japa?
Sri Sri Ravi Shankar:
Mantra japa definitely benefits you. Mantra increases mental power and energy. The seed mantra 'Omkar' is common in all Indian religions- whether it is Jainism, Buddhism, Hinduism, Zoroastrianism or Sikhism. You may chant Om Namah Shivaye.
Q: Gurudev, What to do if you love someone but the other person doesn't love you enough?

Sri Sri Ravi Shankar:
Do not ask them "Do you really love me?" Ask them "why do you love me so much?" Tell them they love you too much and "I think I don't deserve this." You have to go on this trip and do everything with style. Any problem in life should be handled with style.

The whole of life is a game to be played. It is not a struggle. Nothing can destroy you. You are a drop of immortality, a drop of something eternal. Your spirit is eternal. And it is alright if this does not ring a bell right now. I will just say what I know and some day you might authenticate it. Do not be afraid of anything. We have no choice.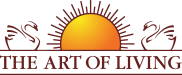 Founded in 1981 by Sri Sri Ravi Shankar,The Art of Living is an educational and humanitarian movement engaged in stress-management and service initiatives.
Read More