Question & Answers with Sri Sri Ravi Shankar

Q: Gurudev, How to get God answer your prayers?

Sri Sri Ravi Shankar:
Have faith that he will answer and will do whatever is good for you.

Q: Gurudev, Can we achieve a goal within time? Please tell a way so that we may achieve a hundred percent result.
Sri Sri Ravi Shankar:
There is a sukti in Sanskrit - Kriya siddi bhavati mahta, kriya siddhi bhavati satve mahta . An act is perfected by satva. The higher the satvaguna rises in us, an act is achieved easily and without hurdles. When rajoguna and tamoguna are increased, then it takes longer to complete a work.
Thus, to increase the satva, follow a satvic diet, meditate, do satsang, pranayama and yoga. With all this, sadbuddhi (good sense) is developed.
Q: Gurudev, How to deal with people who say and do bad things?
Sri Sri Ravi Shankar:
First of all, accept that, that is how they are. Second thing is to see that they will change. Tomorrow they may change, next week, next year. Keep an open mind, maybe in 5, 10 years, in the next lifetime they will change. When you know that they are like that and that they may change, then your mind is calm. Any irritable situation, make fun of it. If you have a little bit humor, you are able to sail through irritable situations. If it is really unbearable, never mind that you get angry. But you should become normal again in 2 seconds. You know, it's not worth losing our peace of mind. Because of someone's behavior. Don't you think so?
Q: Gurudev, I started doing spiritual practices when I was 17 years old. I have tried many practices. After long practice of meditation, I have had many out of body experiences. At certain stage, my mind became dysfunctional and I was frightened. Can you please guide me?

Sri Sri Ravi Shankar:
Some people try different techniques, they try to learn everything being taught anywhere, and end up making a chaos out of it. That is why, all this happens. The path which is being guided here is very safe. Do as much as needed. If you try to follow all kinds of techniques, it creates a problem.

Q: Gurudev, What mistake can't be forgiven?
Sri Sri Ravi Shankar:
One who does not forgive, he is mistaken.
Q: Gurudev, You are like Mahatma Gandhi? Did he inspire you?

Sri Sri Ravi Shankar:
While we were little children, we grew up listening to stories of Gandhi. We grew up with a pride of being non-violent. My teacher was a close associate of Gandhi. The stories of non-violence were a part of our upbringing. We could never think of hurting anyone. This value was a part of our life.

Q: Gurudev, What is the difference between a dream and an aim?
Sri Sri Ravi Shankar:
When you talk about an aim you think it is practical, but when you say I have a dream, you think it may be or may not be practical. When you say, 'I have a dream' there is a little doubt about it but you feel stronger about having an aim.
Q: Gurudev, Please explain the meaning of seva (service).
Sri Sri Ravi Shankar:
One is our job, the other is seva. Both are different. You do your job for livelihood. Seva means seva- Doing like Him. God has given you everything, whether you remember him or not. He wants nothing in return. Do work and be in the way that will make the other person happy. The reward of seva comes only when when you want nothing in return.
Q: Gurudev, What is the significance of bowing down to the feet in India?
Sri Sri Ravi Shankar:
Only in India, so much significance has been given to the feet. The legs take you forward. Our energy can be transmitted through the hands and the feet. The energy or vibrations are absorbed by the head. This transmission can happen simply through sight as well. Even just being in the presence is enough to soak in the Divine energy.
Q: Gurudev, Can a relationship enhance or suppress your spiritual growth?
Sri Sri Ravi Shankar:
Yes, both can happen. If your partner is also on the path and understands you, it can enhance you both. If one is in doubt, the partner will help you to get over the doubt. If one is not doing the practice, the other one will pull them to do the practice and give them encouragement. Make them move on the spiritual path, so that much help comes from that. I have seen many couples - when one is going astray from the path, the other will pull them back onto the path. Because of the sake of the wife or husband, they continue being on the path, on the knowledge, on the spiritual path. This I have seen happening in many, many families. Though, on the contrary, if both go in different directions and if one of them is not really on the path, it can be a hindrance for the other. It can be, though not necessarily.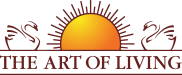 Founded in 1981 by Sri Sri Ravi Shankar,The Art of Living is an educational and humanitarian movement engaged in stress-management and service initiatives.
Read More