Question & Answers with Sri Sri Ravi Shankar

Q: Gurudev, If whatever we do is in search of happiness, then why is there so much pain and misery in the world?

Sri Sri Ravi Shankar:
There is a story of Mullah Nasurudin. His wife was pregnant and the time of delivery had come. But the baby was not coming out. When doctor told this to Mullah Nasurudin, he ran to the market, bought a toy, and kept that toy in front of her wife. He said, "After all this is my child, so he will surely come out with greed". Whole our life we keep on running behind things with the hope of getting something. We keep on looking for some kind of profit. How would such person experience happiness? Neither does a greedy person get happiness nor does a person who is bombarded with too many desires. The one who relaxes in his consciousness is happy. One, who is centered, experiences the true happiness. I am not saying there is no happiness in the outer world, but the happiness you get when you go within is incomparable.
The world is running in search of happiness. The body gets baked, the mind gets baked, the intellect gets deluded but still we keep on getting stuck in the same repetitive cycle. When you meet Guru, you come to know that you are the source of happiness. Then the mind calms down, and you realize that you are the one in whose search you kept on running here and there.
Q: Gurudev, When we say accept situations, how we can we accept something like a robber entering your house?
Sri Sri Ravi Shankar:
When a robber enters your door, you start shaking, shivering, questioning, it's of no use. Why did robber rob you is a useless question. It's his job! Accept he is a robber. Somebody cheats you. When you are caught up in asking why did he cheat? You become upset, and you can't take action.When you accept the robber, then you call the police, etc. you can take action. Parents get upset over the child not studying. Accept. Then you can act better.If you don't accept, emotions rise, intellect is clouded and actions become regrettable.
Q: Gurudev, How much freedom is to be given or restrictions are to beput on teenagers?
Sri Sri Ravi Shankar:
You have forgotten because you havecrossed that stage and you don't remember what turmoil they are goingthrough. There are so many hormonalchanges taking place in their body. Shake hands with them and gently guide themthrough this.
Teenage feverishness is only for few years. Not onlyphysical but mental and emotional turbulence is so high in them. After the ageof three, children begin to experience all these emotions like jealousy,possessiveness and these continue till teenage. Some people don't come out ofteenage at all. Mental turbulence is huge for them.
Teenage is a tough time. It needs great patience to dealwith teenage children. So with greatpatience, like a friend and philosopher, give them some space and at the sametime put your foot down and say 'No'. Don't be too loose at that time.
Q: Gurudev, My heart and mind are often in conflict. Which should I follow?


Sri Sri Ravi Shankar:
Use each at different times. Do not do business with your heart. Do not do service with your mind.
Q: Gurudev, How to know you have given 100 percent?
Sri Sri Ravi Shankar:
100 percent - you will feel! You know! I will ask 10 people to feed you in kitchen. Will run away! You will know.
Q: Gurudev, What is the first thing we should do when we wake up in the morning and the last thing before we go to sleep?
Sri Sri Ravi Shankar:
Look at your face in the mirror and give yourself a big smile. If you can't smile, you can frown. You will gradually start smiling.
Q: Gurudev, Every day, in different corners of the world, people ask you the same questions. Don't you get bored? I am very inspired by your patience.
Sri Sri Ravi Shankar:
My consciousness is nitnutan (new every moment). First we get bored with ourselves and then bore others or get bored from others. When we are joyous with ourself, then nothing from outside can seem boring to us.
Q: Gurudev, How can one always remain committed?

Sri Sri Ravi Shankar:
Do you want an answer? You are committed to getting an answer? Let me see how long you can hold on to that commitment. You know, there is nothing like one commitment. It does not work like that. From time to time you have to take on commitments in life. That is part of your nature. If you are weak, you will drop your commitment everyday. If you are strong, you will stick to it. How does one become strong? Pranayama and meditation.

Q: Gurudev, What does 'I am nothing' mean ? Are we negating our own existence?
Sri Sri Ravi Shankar:
You know everything else can be explained but emptiness cannot be explained. You are asking me to explain the emptiness. A substance can be explained but lack of all substance cannot be explained. Similarly, 'I am nobody' is an experience. It is a shift from being somebody, from being a limited identity to unlimited identity.
Q: Gurudev, Dear guruji, Last night you said that, 'If you don't do all that you can do, then your consciousness will prick you. I know I am capable of a lot, but sometimes it feels like such hard work. I always do my best, and always serve. How do I keep service from feeling like a burden?

Sri Sri Ravi Shankar:
No, do only as much as you can. Sometimes you take commitment. At that moment, it appears too much. But that will be over. Finish that commitment. And don't think about it. You know, It becomes a burden if you think, 'Oh, how much I worked'. You recuperate everyday. So, you should never count how much service you did. It will be very small as compared to what we have consumed!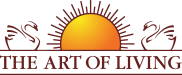 Founded in 1981 by Sri Sri Ravi Shankar,The Art of Living is an educational and humanitarian movement engaged in stress-management and service initiatives.
Read More