Question & Answers with Sri Sri Ravi Shankar

Q: Gurudev, Will the Sudarshan kriya*, help to remove substance abuse?
Sri Sri Ravi Shankar:
Yes, definitely. It needs some support system, some perseverance. There should be friends, and family to remind the person to stick to the practices. That is why our de-addiction programs are residential. If people who need help stay for 10-15 days and follow the routine, then the recovery is faster.
Q: Gurudev, How should one pray to god?
Sri Sri Ravi Shankar:
By doing service, pranayama, and meditation.
Q: Gurudev, Do we all have a purpose in life or we all come and go whenever? If there is one purpose, what is it?
Sri Sri Ravi Shankar:
You know, it's best to take out a paper and pen, and list out what is not the purpose of your life. By negating it will be easier for you.
Q: Gurudev, Maharashtra assembly fight, Bangladesh, Pakistan…My heart weeps looking at all this. I feel afraid at times.
Sri Sri Ravi Shankar:
When you look at all this you feel pain in your heart. The pain should be there. When the pain is there you take a step. Otherwise you keep sitting until your own home is on fire.
Observe how Mahatma Gandhi gave a direction in those days. This way you will also get ideas in your mind on how to move ahead. All should sacrifice a little. Whatever we can we will all do. You feel afraid at times, that's ok. It happens at times only isn't it? Do meditation, Pranayama and you will be out of it.
Q: Gurudev, When I read the newspaper, we hear about the environment, in 30 years the world will melt, what can we do?
Sri Sri Ravi Shankar:
It is my concern too. Last year, for the United Nations Millennium Goals, The Art of Living as an Organization, contributed to 25% of the millennium goal program. 10.8 million people planted 55.6 million trees in one-year. Like that if everyone starts contributing, polluting less, otherwise it is serious, I agree with you.
Q: Gurudev, What to do to get peace of mind?
Sri Sri Ravi Shankar:
Meditation.
There are two types of sadhaks (devotees).
1) One who is yet to get onto the path. They have to work hard, (parishrama).
2) One who has already on the path. They have to rest, (vishraama)
Those who are just starting on the path are like those who are running to catch the train and those who have already begun are those who are already sitting inside the train. People who are just starting are worried about their ability to catch the train; they have to catch a taxi from home, rush to the platform on time, find the right platform, and then find the correct coach, and then get on the train. Until they get on the train, they cannot rest.
If those who are on the train already run from one compartment to the other, will they reach their destination sooner? What is the use of running inside the compartment?
After getting into the compartment, put your luggage down and relax. And then you will get to your destination. You can take rest. You have the satisfaction that you are already on the path, that the guru is the engine driver who will take you to the destination, and you only need to relax.
Think about this, and make a decision about what kind of sadhak you are.
Q: Gurudev, If whatever we do is in search of happiness, then why is there so much pain and misery in the world?

Sri Sri Ravi Shankar:
There is a story of Mullah Nasurudin. His wife was pregnant and the time of delivery had come. But the baby was not coming out. When doctor told this to Mullah Nasurudin, he ran to the market, bought a toy, and kept that toy in front of her wife. He said, "After all this is my child, so he will surely come out with greed". Whole our life we keep on running behind things with the hope of getting something. We keep on looking for some kind of profit. How would such person experience happiness? Neither does a greedy person get happiness nor does a person who is bombarded with too many desires. The one who relaxes in his consciousness is happy. One, who is centered, experiences the true happiness. I am not saying there is no happiness in the outer world, but the happiness you get when you go within is incomparable.
The world is running in search of happiness. The body gets baked, the mind gets baked, the intellect gets deluded but still we keep on getting stuck in the same repetitive cycle. When you meet Guru, you come to know that you are the source of happiness. Then the mind calms down, and you realize that you are the one in whose search you kept on running here and there.
Q: Gurudev, How do we get over the fear of losing?
Sri Sri Ravi Shankar:
Fear, hatred and love are three sides of the same cycle. When one is dominant, the other two are absent. Meditation is the only way to transform fear and hatred into love.
Q: Gurudev, Guruji, I did the Eternity Process and I saw many things from past lives. I experienced a lot of devotion and I even saw you. How much of it is true? Am I just making stuff up?

Sri Sri Ravi Shankar:
You don't have to doubt it. As I said, these experiences are a mixture. One is from your consciousness and your deep experiences. Sometimes it could also be through your fantasy. So, sometimes fantasy gets into it. Then the experience comes up. You know, it's usually mixture of it. Even if 20 percent of fantasy is mixed with 80 percent of reality, you don't need to think or do anything. It's an experience. Take it as it has come and move on.You are much more than all the experiences. You are much more than all the identities and the roles that you play. That is the Self-knowledge. That is the real spiritual knowledge. This is the Upanishadik knowledge.


Q: Gurudev, While doing seva, sometimes I get attached to name and fame. What should I do?
Sri Sri Ravi Shankar:
When you are centered, established in the knowledge, when you meditate, this situation does not arise. When your attachment shifts from the work at hand to name and fame, it is time to go within.
Be ready to face any challenges that society throws at you. It is said that gold shines more brilliantly, the more it is beaten. When you squeeze sugarcane, it gives you sweetness. Sandalwood, when ground, gives fragrance. Stay in your nature even while under pressure. Every situation that comes to us is for our upliftment.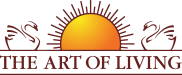 Founded in 1981 by Sri Sri Ravi Shankar,The Art of Living is an educational and humanitarian movement engaged in stress-management and service initiatives.
Read More