Question & Answers with Sri Sri Ravi Shankar

Q: Gurudev, How old are you?
Sri Sri Ravi Shankar:
I am a little over half a century but I still have a few more years.
You know everybody wants peace. Peace is the innate need of people but they don't know how to get rid of the negative emotions, tendencies, anger and frustrations. Education is needed in the world today to teach people how to let go of the negativity, let go of the past and move on to the future.
Q: Gurudev, Guruji, Kabirdas has said Nindak neare rakiya angan kuti shava,bin pani sabun bina nirmal kare suhayHow to identify a good critique?
Sri Sri Ravi Shankar:
How can a critique can be classified as good or bad? (laughter)Nindak neare rakiya angan kuti shava,bin pani sabun bina nirmal kare suhayThe great Indian saint Kabirdas has said that keep someone who criticizes you close by, that will keep your house, your mind clean - without soap and water. Like you need soap and water to keep your body clean, like that one who blames you, you should keep close by. If everybody around keeps praising you, they may not keep all the facts in front of you. Someone who is criticizing you, will show you your pitfalls. Welcome criticism, anybody who criticizes you, welcome that. Don't shy away from criticism. Isn't it a part of DSN? (an Art of Living program) You all have done DSN? You should be able to give constructive criticism and also take criticism. That is the strength. And there is no good critique or bad critique.Keep them nearby means that don't run away from critique, don't stop talking to them. You stop talking with someone who criticizes you. Yesterday if somebody criticizes you; you talk to them normally today. Don't shun them.
Q: Gurudev, I have to choose between my family and knowledge as they are not into knowledge. I feel suffocated and wish to leave my family. What to do?
Sri Sri Ravi Shankar:
You are receiving knowledge so that you stay in the family and give them knowledge. Do it with skill. A doctor is required among patients only. Not all the patients are cured by the doctor, but still they don't stop treating. Give them as much knowledge as you can with skill. Do not try to show off your wisdom to them. Educate them, advice them but don't get carried away by the force of their ignorance. Hold on to satsang with one hand. Also, once someone gets the taste of satsang it is not easy to get rid of it.
You are very powerful. Pray and take up a sankalpa (intention) that your family gets interested in knowledge. It does make a difference. We are unaware of the power of the mind, the strength in sankalpa. That is why we remain miserable.
Q: Gurudev,
The 'Art of living' is full of inspirational teachers. What does it require to be a good teacher? Sri Sri Ravi Shankar: Yes, take a teachers training, and get well trained.
Q: First of all, thank you for being my master. Secondly, I am a sikh and in Sikhism our last Guru told that there is no other master now but only 'Guru Granth Sahib'. So, my family members do not want me to follow you as a guru. How to convince them about you?
Sri Sri Ravi Shankar:
It is alright. Say Wahe guru, Wahe guru. Let them follow whatever your tradition is, but they can do the course, can make friends with all!
Q: Gurudev, Is it right if one's parents do not appreciate the virtues of a child but compares demerits of the child with the good qualities of other children?
Sri Sri Ravi Shankar:
Once in a while it is ok. When the intention is that their child should learn, then it's ok. But if it happens every time, then it is not ok.
Q: Gurudev, How to get God answer your prayers?

Sri Sri Ravi Shankar:
Have faith that he will answer and will do whatever is good for you.

Q: Gurudev, How far can a violent person go until we decide to defend ourselves? How do we draw the line between tolerance or love or acceptance or understanding and self-defiance?
Sri Sri Ravi Shankar:
Tolerance doesn't mean allowing anybody to do any violent act, but violence can't quell violence. Through wisdom, without getting upset, tensed, the way a doctor treats patients you must shut the violence. You know what we do is to react to violence. Reaction to violence is no good but action to violence is essential.
Q: Gurudev, How can we come out of yes and no in the mind?

Sri Sri Ravi Shankar:
Just smile through. Take things as they come.

Q: Gurudev, Guruji, in Geeta what does Lord Krishna mean by the world as play of gunas?
Sri Sri Ravi Shankar:
If we start about Geeta, it will take a long time. So, not now. You read again. Sometimes you read and immediately understand it, and sometimes you read hundred times and then understand the same thing.
Q: Gurudev, Please speak about what will happen in the year 2012.

Sri Sri Ravi Shankar:
The year 2012 is a fascination. It has become such a sensation. No news is good news till it has become a sensation. We will have more work to do. People will become more spiritual. It will become a necessity and not merely a fashion. The Golden Age is already here.

I think now I have said everything. Many things can be said without words. Some things can't be said with words and some cannot be said even without words. Even if you say, you may not grasp it.

You are so fortunate. Remember these words when you go home. You are very fortunate. You are so amazing and beautiful. Remember this knowledge. Spread joy and smiles. Lessen worry and bring more joy in everyone's lives. You do this job and let the Divine take care of you. Smile at everyone.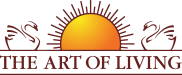 Founded in 1981 by Sri Sri Ravi Shankar,The Art of Living is an educational and humanitarian movement engaged in stress-management and service initiatives.
Read More