Question & Answers with Sri Sri Ravi Shankar

Q: Gurudev, An 'Art of Living' teacher once said that God created us and He is perfect. So, we are perfect. That's believable. We are perfect, so shouldn't an engineer's work be perfect? How come it is not?
Sri Sri Ravi Shankar:
The question is perfect and the answer is even more perfect. Everything in the universe is moving from one level of perfection to another level. Milk is perfect and when it turns into yogurt, yogurt is perfect. You take out cream from yogurt, and that is perfect, and then you make butter, and that is also perfect. This is one way of looking at it. The other side of looking at it is, the milk got spoil and you make cheese out of it. When yogurt got spoil, it became imperfect and you took butter out of it. This is another way to look at it. It all depends on how you look at it. It's imperfection that gives value to perfection. Isn't it so? How can you call something perfect? Because there is something which is not perfect. So, the existence of something which is not perfect is absolutely essential to understand something that is perfect. So, the imperfect makes the perfect, perfect!
Q: Gurudev, Why does love always come with attachment? Is it possible to love your partner and still bedispassionate?

Sri Sri Ravi Shankar:
Attachment brings pain, but nothing comes without pain. We came into this world in a lot of pain. The process of birth itself is very painful. For nine months, we were comfortable and then suddenly the ocean around us disappeared and we had to come out! Attachment happens whenyour focus is not on the Being, but on the outside. Wanting to control, possess and hold on bringspain. When we are relaxed and content, love transforms to bliss. Demand and control only bringpain. Wisdom, along with love, is the answer.

Q: Gurudev, Why do we experience death and rebirth again and again? What does it do for us?
Sri Sri Ravi Shankar:
Well, Ground hug day!
Q: Gurudev, Is there a higher purpose to art?
Sri Sri Ravi Shankar:
There is no purpose to art. It is an expression of happiness. For the onlooker, art brings a sort of solace and comfort. For the creator, it is just an expression.
Q: Gurudev, How can I sustain the peace of meditation, the "all is well" feeling?
Sri Sri Ravi Shankar:
How do you sleep at night? You simply drop everything. When you wake up, you are fresh and have the energy and dynamism to deal with the situations. It is the same with meditation. You will see the contrast if you don't meditate for some time.
Q: Gurudev, What if we feel we have got more in life than we deserve and are afraid to lose it?
Sri Sri Ravi Shankar:
Be grateful and prayerful. Know that whoever has given it to you cares for you and would not take it away. Do service. Put your attention on giving back to society. This is giving back to God. If negative thoughts, insecurities, doubts come into the mind, chant Om Namah Shivaya. This itself will put you on the right track. Take the past as destiny and the future as free will. What was meant to happen, happened. We tend to do the reverse. People who are foolish think the past is free will and the future is destiny. This only makes you miserable in the present.

'Om Namah Shivaya' has been there for thousands of years. The five elements are represented there and each sound in the mantra corresponds to one of them. For instance, Om is the life force or divinity. Chanting energizes our psyche, our inner self. It is very powerful and we should chant this everyday. It will keep away depression. Just try this. You will see that whenever you are low, saying Om Namah Shivaya removes the negativity.
Q: Gurudev, I am often outraged by the injustice happening around me, but realize there is also a need forlove and understanding. How can I balance these feelings?

Sri Sri Ravi Shankar:
When many bristles are put together to make a broom, they are far more effective in sweeping a large hall than they would have been individually. Similarly, as sangha (group), you can achieve more. Whether it is for service or justice, you should work in groups. This is very important.Injustice is there. It is your work to turn it around. In Chinese, there is one word for both crisis andopportunity.

If you only see the problem, you become frustrated. This is no good. Work with thegroup and just see what you can do. In many parts of the world there is so much corruption. Money is required for everything. When our sangha stood up against corruption, we accomplished a lot.

Our youth refused to pay any bribes. When officers see this kind of conviction, It was so refreshing for them. They are also human beings after all. For our Ayurveda projects, we needed 10 different licenses. People said it would take two years just to get these! We applied for the licenses and resolved not to give any bribes. We said that we were prepared to go there 50 times if necessary. Within one month, we had all 10 licenses! So do fight against injustice, but without anger. Fight with a calm and serene mind. Thisis said even in the Bhagavad-Gita.

Q: Gurudev, What is the whole point of this life? We are born, we study, we work and then eventually oneday we die. I am losing my passion for life.

Sri Sri Ravi Shankar:
Good. You are on track. What you are saying is like our intro talk. Imagine we live for eighty years. Out of that, twenty-five or thirty years we simply sleep. Ten years we spend in thebathroom. Another ten years, we are stuck in traffic. Then so many years we spend being sadand miserable. Ultimately, only some two or three years we spend in prayer, service and so on.Good that you are thinking along these lines. You are definitely on the right track.

Q: Gurudev, How can we come out of yes and no in the mind?

Sri Sri Ravi Shankar:
Just smile through. Take things as they come.

Q: Gurudev, Dear Guruji, I don't want to get married but I find living alone very difficult too. No one to talk to or do things with, I end up watching too much TV. What to do and how to cope?

Sri Sri Ravi Shankar:
Ya, when you are living alone, this will be the problem. That is why the ashrams are created, where many people are there and they have so many things to do together like everyday satsang. Everybody is busy taking a project and working on a project. France needs help. You can come and join the French team.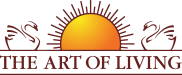 Founded in 1981 by Sri Sri Ravi Shankar,The Art of Living is an educational and humanitarian movement engaged in stress-management and service initiatives.
Read More