Question & Answers with Sri Sri Ravi Shankar

Q: Gurudev, Dear Guruji, is it true that it is not the devotee who chose the Guru but the Guru chooses the devotee? If yes, then what took you so long to choose me?
Sri Sri Ravi Shankar:
: Ha, Ha, Ha!! Let's not go in the past! Let's look ahead, having great times. Great days, yes?
Q: Gurudev, How does one get over past childhood problems?

Sri Sri Ravi Shankar:
It's already gone. If you think it is still in the mind, then rub it off. De-link the pain from the memory. But if you put effort in trying to do that, you bring the memory back. However, in meditation you feel the pain as a sensation and not as connected to an event. In the Art of Silence Course, during the Hollow and Empty Meditation, you observe pain as a sensation. The very first experience of life was pain, coming out of our mother's womb through such a small passage. Before that you were in bliss. You didn't even need to eat. Then suddenly the water got drained and you came out crying. Have you noticed the expression on a newborn's face? It is as though they came out from ten hours of hard work! The first experience is that of pain. Then the child looks into the mother's eyes, and then the mother experiences the love.
Don't see pain as an event.

Q: Gurudev, How can I become more disciplined?
Sri Sri Ravi Shankar:
Why do you want to be disciplined? It will make you happier? It will improve your fitness or health? So it is the love for being in shape or the fear of becoming unhealthy that will keep you disciplined. Love, fear and greed bring discipline. If someone says you will get $1 million for being disciplined in your life, that will make you so.
Q: Gurudev, Please speak about what will happen in the year 2012.

Sri Sri Ravi Shankar:
The year 2012 is a fascination. It has become such a sensation. No news is good news till it has become a sensation. We will have more work to do. People will become more spiritual. It will become a necessity and not merely a fashion. The Golden Age is already here.

I think now I have said everything. Many things can be said without words. Some things can't be said with words and some cannot be said even without words. Even if you say, you may not grasp it.

You are so fortunate. Remember these words when you go home. You are very fortunate. You are so amazing and beautiful. Remember this knowledge. Spread joy and smiles. Lessen worry and bring more joy in everyone's lives. You do this job and let the Divine take care of you. Smile at everyone.


Q: Gurudev, What if we feel we have got more in life than we deserve and are afraid to lose it?
Sri Sri Ravi Shankar:
Be grateful and prayerful. Know that whoever has given it to you cares for you and would not take it away. Do service. Put your attention on giving back to society. This is giving back to God. If negative thoughts, insecurities, doubts come into the mind, chant Om Namah Shivaya. This itself will put you on the right track. Take the past as destiny and the future as free will. What was meant to happen, happened. We tend to do the reverse. People who are foolish think the past is free will and the future is destiny. This only makes you miserable in the present.

'Om Namah Shivaya' has been there for thousands of years. The five elements are represented there and each sound in the mantra corresponds to one of them. For instance, Om is the life force or divinity. Chanting energizes our psyche, our inner self. It is very powerful and we should chant this everyday. It will keep away depression. Just try this. You will see that whenever you are low, saying Om Namah Shivaya removes the negativity.
Q: Gurudev, Can you say something about angels, do they exist?
Sri Sri Ravi Shankar:
Yes they exist. Angels are so filled with good intention, they are very benevolent. They do exist, not just in the physical bodies sitting here, but there are others in the ethereal bodies too.
Q: Gurudev, As a young person I look forward to growing old. Yet one of my greatest fears is some of the mental illnesses which afflict the elderly. Is it possible for the human condition to transcend such illnesses? If so, what are the steps one should take to master them?
Q: Gurudev, In the modern world today, many suffer from diabetes which cannot be cured fully with allopathic medicines. Can it be cured by yoga?
Sri Sri Ravi Shankar:
Some types of diabetes can be cured with the combination of yoga and ayurveda , but they may not work in certain type of diabetes. Here at the Research Center, some research has been conducted by Dr Vedamurthacharya who has published 43 papers on it. You can talk to him. He has tested on over 1000 diabetic people, who after doing sudarshan kriya and following proper diet have overcome diabetes.
Q: Gurudev, You say that choice is mine and blessing is yours. How do I know I have made the right choice?
Sri Sri Ravi Shankar:
Time will tell. If it has come with a blessing, it will be good.
Q: Gurudev, After some 'Art of Living' Courses, I have felt so happy. I thought I would explode. After a while, I realized that it was not only happiness, but also feverishness. Then I got depressed. It was like an emotional roller-coaster. How can I handle feverishness?
Sri Sri Ravi Shankar:
You have already become a witness to it. You have observed that you are on a roller-coaster. You observe these emotions are coming and going. Notice, earlier too the emotions were there. But now it is reducing. Before you were not aware, at least now you are aware of it. Just persistence on this path, in this knowledge makes you stronger, hmm!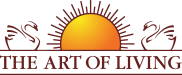 Founded in 1981 by Sri Sri Ravi Shankar,The Art of Living is an educational and humanitarian movement engaged in stress-management and service initiatives.
Read More