Question & Answers with Sri Sri Ravi Shankar

Q: Gurudev, As a woman how can I fully liberate myself without being angry in the so called Man's world?
Sri Sri Ravi Shankar:
Lessen your dependency. What do you call independence? First you think you are bound, and then you try to come out of that. You find freedom when you have a say over your emotions and when you are in wisdom.
Nobody is completely independent. Even nations are not completely independent. The word is interdependent. Among nations and communities we are interdependent. We live in an interdependent world. Man depends on Woman and Women have to depend on man.
So it is paradox – independence and interdependence. Try to be independent as much as you can understanding the need for interdependency.
Q: Gurudev, Whatis the fastest way to feel belongingness and unity?
Sri Sri Ravi Shankar:
When you are free fromstress, you have a sense of belongingness and understanding. This is whathappens when people undergo The Art of Living program. It happens so naturally.
Q: Gurudev, The global warming issue is so serious now days, disasters happen everywhere. As a resident in this planet what should we do? I feel sad when I see people suffer, what can I do more?
Sri Sri Ravi Shankar:
We have to create awareness. Join the 'Art of Living' band wagon, we are everyday going and planting more trees, creating awareness about plastics, creating awareness in people. To check global warming, more and more people need to turn vegetarian. You know, what they say is even if 10 percent of the population turns vegetarian, 10 percent more; the issue of global warming will be completely gone.
The methane that is produced in the slaughter houses is so much responsible for global warming. With the price and the energy spend to produce one pound of meat, you can feed four hundred people. So more and more people should turn vegetarians, and that will bring change in the environment.
Q: Gurudev, After some 'Art of Living' Courses, I have felt so happy. I thought I would explode. After a while, I realized that it was not only happiness, but also feverishness. Then I got depressed. It was like an emotional roller-coaster. How can I handle feverishness?
Sri Sri Ravi Shankar:
You have already become a witness to it. You have observed that you are on a roller-coaster. You observe these emotions are coming and going. Notice, earlier too the emotions were there. But now it is reducing. Before you were not aware, at least now you are aware of it. Just persistence on this path, in this knowledge makes you stronger, hmm!
Q: Gurudev, How to improve memory and be more creative and imaginative?
Sri Sri Ravi Shankar:
How to improve memory? I will tell you next year, let me see whether you remember the question!
You do have good memory; If you think you don't have, little more pranayama, and there are some ayurvedic things for memory, you can take Brahmi and Shankapushpi, these herbs are good for memory.
Q: Gurudev, How can we use our love to transform nature? These days there are lots of natural disasters happening and can we do something to control them or prevent them?
Sri Sri Ravi Shankar:
This will happen slowly. If you start loving trees and plant more trees, it will definitely have an impact. You know, mining is the biggest disaster that we have created. We put so many explosives under the ground and blast them. Earth is a living organism, it is not a dead object. So, if we put in its tummy and blast it, the earth starts shaking more and more, earth quake happens more and more. Mining is the biggest cause of natural disaster that we are creating. And second is cutting off the trees. There is so much attention about tree plantation or about going green, but, nobody is talking about the explosives that we are using for mining. This we have to see.
Q: Gurudev, Guruji, what is Nirvana? Or better, give it to us right now!
Sri Sri Ravi Shankar:
Nirvana is bringing the balance and having no feverishness for any desire. Desire means a lack. When you say, I want nothing, I am content, that is nirvana. But that doesn't mean you shun your duties. You perform your duties well but you are with your center. Even craving for enlightenment is an hindrance to enlightenment.
All emotions are linked with people, objects and events. Catching on to objects, people or relationships hinders freedom, liberation. When the mind is free from all impressions and concepts, you are liberated. The state of nothingness is called Nirvana, enlightenment, Samadhi. Nirvana is getting back to me from mine. Who am I?
When you go deep inside you, layer after layer, that is nirvana. It is like peeling an onion! What do you find in the center of an onion? Nothing!
When you know that everything is changing - all relationships, people, body, feelings - suddenly the mind which clings on to misery comes back to you. The return from mine to me, gives you contentment and freedom from misery. Reposing in that state of contentment is nirvana.
Q: Gurudev, Dearest Guruji, I'm not strong enough to take a commitment for whole one year. What can I do?
Sri Sri Ravi Shankar:
Not strong enough? Take one day at a time. You are strong enough to take commitment for one day,that is enough. And each day you can continue doing it. Don't think of one long year, "oh my God! One year I've to do something! Today I do, that's good. Tomorrow I do, that's good".
Q: Gurudev, Dear Guruji, is it possible to love and stay strong? Is it possible to love andstay reasonable? Is it possible to be in love and stay dispassionate? Is it possible to be in love and be free from jealousy and possession?
Sri Sri Ravi Shankar:
Definitely. It is possible to stay in such a state of love without any of these negative connotations with that – if there is wisdom. Love with wisdom is bliss. Love minus wisdom is what you have mentioned; all this jealousy, greed, all this paraphernalia.
Q: Gurudev, How do I give more love to myself?
Sri Sri Ravi Shankar:
You want to give more love to yourself, IMPOSSIBLE. If an ocean says how can I give more water to myself, what can be said? If sugarcane says how can I give more sweetness to myself, what would you say? It is like sun saying how can it give more light to itself? It is impossible for you to give more love to yourself.

In fact you love yourself too much, and that is the problem, you're only thinking about yourself. Start thinking about everybody else, and give love to others. You are 'love' my dear, just relax and reduce your wants. Your wants and your desires are eating you up; you simply relax.
You should have wants. There is no problem if you have your desires, but don't let the desires have you. I don't mind you having desires at the initial stages. Later you find, before the desire arises in you, it gets fulfilled.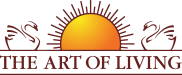 Founded in 1981 by Sri Sri Ravi Shankar,The Art of Living is an educational and humanitarian movement engaged in stress-management and service initiatives.
Read More