Question & Answers with Sri Sri Ravi Shankar

Q: Gurudev, Will there ever be Men's day?
Sri Sri Ravi Shankar:
(Smilingly) For that too, you would have to pray to the Devi(mother Divine). Even demons ask for boons from Her, and angels as well. Once somebody was telling this joke: Once a man was asked who the owner of the house is, and the man replied saying he would ask his wife!
Q: Gurudev, Guruji how to handle a teenage child?
Sri Sri Ravi Shankar:
Teenagers, when you have to manage them, you should know how to ride a horse - neither too lose nor too tight! Some times you let it loose, sometimes you hold it tight. So keep a balance.
Q: Gurudev, A lot of spirituality text talks about controlling our mind and channelising our thoughts. But practically for most of us that's a difficult job to do. Request you to give us practical tips on this.
Sri Sri Ravi Shankar:
Ya, that's exactly what we are going to do now. Meditation. You will know then how we will deal with the thoughts.
Q: Gurudev, In order for people to feel better, is it a simple case of breathing, meditation and embracing intuition?
Sri Sri Ravi Shankar:
"Correct!. We are not taught at school or at home how to manage negative emotions, like feeling unhappy, sad, jealous or angry. This knowledge has not been provided. But if you are taught how to manage your anger and your own emotions using your own breath, then it does a lot of good. Acquiring that knowledge is possible with the help of breathing and meditation.
I have been in Buddhist and Hindu traditions for centuries, in China, Japan and India, through breathing and meditation. But the difference between our techniques and these old techniques is that ours suit modern-day people who have less time. This technique is so handy, useful and accessible in today's modern society".
Q: Gurudev, Should yoga become an integrated subject in school, especially iftraining/practicing can help our students to achieve something higher?
Sri Sri Ravi Shankar:
Yes, certainly. Inseveral countries, they have already made yoga compulsory in schools.
Q: Gurudev, Guruji, what is Nirvana? Or better, give it to us right now!
Sri Sri Ravi Shankar:
Nirvana is bringing the balance and having no feverishness for any desire. Desire means a lack. When you say, I want nothing, I am content, that is nirvana. But that doesn't mean you shun your duties. You perform your duties well but you are with your center. Even craving for enlightenment is an hindrance to enlightenment.
All emotions are linked with people, objects and events. Catching on to objects, people or relationships hinders freedom, liberation. When the mind is free from all impressions and concepts, you are liberated. The state of nothingness is called Nirvana, enlightenment, Samadhi. Nirvana is getting back to me from mine. Who am I?
When you go deep inside you, layer after layer, that is nirvana. It is like peeling an onion! What do you find in the center of an onion? Nothing!
When you know that everything is changing - all relationships, people, body, feelings - suddenly the mind which clings on to misery comes back to you. The return from mine to me, gives you contentment and freedom from misery. Reposing in that state of contentment is nirvana.
Q: Gurudev, An India specific question - Can business and ethics in contemporary India be reconciled?
Sri Sri Ravi Shankar:
You know, this notion that 'only by doing wrong things you can prosper' is wrong. It is not true. You see there are so many businesses in this country where they are flourishing doing ethical business. But they have to be highlighted. Many people don't know.

The small businesses don't understand that some of the big businesses are doing totally ethical work like the Tatas, Infosys or Wipro...they are all doing totally ethical business to the core. They are not cheating or doing things which are not ethical. We have to highlight this to the public. That work needs to be done. There are so many small business people who are so value based. Unfortunately they don't make news. Only Satyam made news (laughter). It is so interesting to see that media captures those news more than the good ones.
Q: Gurudev, How do you fan the fire of spirituality and not allow it to be inundated by day to day life. You don't want to abdicate your responsibilities. What do you suggest, simple steps you as an enlightened person to keep spirituality alive in us. What I understood the way u expressed was very beautiful, to spread happiness, to be simple at the same time keep giving.
Sri Sri Ravi Shankar:
I would give you 3 suggestions. One is spend 10-15 mins with yourself. What is it that you want? What is life all about? 50- 60 yrs ago, where I was and where I will be 50 years later? What is my origin? What is my definition? Just don't look for an immediate answer. Even questioning yourself – 'what is life all about?' uplifts the spirit. This is what I would call as knowledge. Dwelling sometime with knowledge, you can read books like Yoga Vashista, Ashtavakra or even Geeta. Just few lines or any other uplifting knowledge books. And then 10-15 minutes of meditation. We will do a short meditation now. 10-15 minutes of meditation will give so much energy that it can refresh the brain, Refresh the spirit and energize the body. Fantastic! And the third thing is do some act of kindness, don't have to be in the routine. Take some time out. Do some Random acts of kindness. Spend some time with music or art. These 3 things can bring you a lot of fulfillment and keep you away from stress.
You would've seen in the last month, a month ago, there was a program in News 24 channel about a village Kathewadi in Maharashtra, near Nanded. One of our teachers went there. He stayed there for 3 months in the village. Transformed the entire village. 700 families. In this village, everyone removed the locks from the door. And they have a shop without a shopkeeper. People go and put the money in a box and take whatever goods they want to take. And the village is so self sufficient. The entire village went organic. All the farmers went organic. Everyday they come together and sing, they removed all the caste boards. Here now in the country, they are contemplating about reintroducing caste census. In this village first thing is they removed all the caste boards, Dalit, Kshatriya, Brahmin. All the caste boards were removed. Govt of India also gave them an award. It is a crime free village. This was the most notorious village which had so many cases. Today in 3 years time this village has stood up to be most self sufficient. Everybody has water. Roads are there. Every home has a toilet. And they have smokeless chullahs. Most honest village. This village inspired 118 villages to follow.
Not one person smokes or drinks in the village. Everybody abandoned the tobacco, tambaku, alcohol and drugs. So it gave a new energy and enthusiasm to all our teachers and workers. It is possible what Mahatma Gandhi had dreamt - Ram rajya. Where there is no dacoity, no crime. Today it is possible.
You can see in the youtube. They have done a beautiful program about that. I wish we can do many such, if all different corporate could take 10 villages each. It doesn't cost much. It is just a matter of educating people on hygiene, educating them to keep their homes clean. Every home got painted in pink.
Q: Gurudev, Dear Guruji, as my Guru, you are the only one for me. I love you so deeply and follow you wherever you go. As a person, I often feel, such a deep distance. I'm afraid sometimes. I don't understand this. It's not really a question, but could you say something about it?
Sri Sri Ravi Shankar:
You know we go through different types of emotions. We like somebody and later we dislike the same person. We trust somebody, and doubt the same person later. These mixed emotions rise and fall in our minds. Don't be scared. All these emotions make you strong somewhere, deep inside. Somewhere, you will emerge a very powerful human being. When you become aware that these transient emotions are just a temporary phase, and realize that you are much bigger than this, you become strong and centered. Don't get stuck in any of these emotions and form a concept in the mind.
Q: Gurudev, How can we use our love to transform nature? These days there are lots of natural disasters happening and can we do something to control them or prevent them?
Sri Sri Ravi Shankar:
This will happen slowly. If you start loving trees and plant more trees, it will definitely have an impact. You know, mining is the biggest disaster that we have created. We put so many explosives under the ground and blast them. Earth is a living organism, it is not a dead object. So, if we put in its tummy and blast it, the earth starts shaking more and more, earth quake happens more and more. Mining is the biggest cause of natural disaster that we are creating. And second is cutting off the trees. There is so much attention about tree plantation or about going green, but, nobody is talking about the explosives that we are using for mining. This we have to see.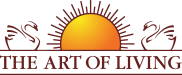 Founded in 1981 by Sri Sri Ravi Shankar,The Art of Living is an educational and humanitarian movement engaged in stress-management and service initiatives.
Read More