Question & Answers with Sri Sri Ravi Shankar

Q: Gurudev, Should yoga become an integrated subject in school, especially iftraining/practicing can help our students to achieve something higher?
Sri Sri Ravi Shankar:
Yes, certainly. Inseveral countries, they have already made yoga compulsory in schools.
Q: Gurudev, Course will be perfect without translation, when can we stop?
Sri Sri Ravi Shankar:
Okay now listen, this is your concept. Just imagine if you were on the other side and I would speak only Chinese, don't speak any English, and there would be no translation, then what would you do? 'Oh, please let me have translation'. Don't keep the concept in mind, 'oh translation is bothering me'. No it does not matter, let it be there. Listen to it like music.
You know people who cannot read Chinese, we find it so beautiful when we go to Hong-Kong, because all these Chinese letters look like decoration. All the sign boards look like decoration, some rangoli or some designs. The entire Hong-Kong is decorated with design boards everywhere. It does not bother but if you know the language, you will be reading all the boards and it will be bothering you more. When you don't know, it looks so nice.
Q: Gurudev, Guruji, as reporters we are going through lot of stress. We have to collect news and report and write articles. Other than doing meditation, which consumes time, what else can we do to relieve the stress that we get in front of computers and in front of our boss?
Sri Sri Ravi Shankar:
Few deep breaths! You can't say that you don't have time to take breaths! Take deep breaths and know that you have the capacity to handle the crisis or situation that you are in now, have confidence that ''I can handle any tough situation, I can handle any stress, I have the capacity'', then faith in yourself comes up.
Q: Gurudev, Whatis the fastest way to feel belongingness and unity?
Sri Sri Ravi Shankar:
When you are free fromstress, you have a sense of belongingness and understanding. This is whathappens when people undergo The Art of Living program. It happens so naturally.
Q: Gurudev, Guruji how to handle a teenage child?
Sri Sri Ravi Shankar:
Teenagers, when you have to manage them, you should know how to ride a horse - neither too lose nor too tight! Some times you let it loose, sometimes you hold it tight. So keep a balance.
Q: Gurudev, You have a very big dream in bringing world peace. If, in our lives, we meetpeople who follow orthodox and rigid ideas and are ready to die and harm otherpeople, how should we deal with it?
Sri Sri Ravi Shankar:
We need to deal with suchpeople with patience and we have to educate them, it's not an easy task. First,we should begin from prisons. When one amongst them joins us in spreading peace,it is much easier.
Q: Gurudev, Basically I don't really know how to say it, it's a question I have been asking myself for a very long time and it might seem a bit awkward but as I look at the whole universe and see everything is interrelated, I really wonder how the human kind is really useful in the system and are we of any use while we are here?
Sri Sri Ravi Shankar:
Very good question! What is the purpose of life, why are we here? And you know you should give a pat on your back. If this question has come into your life that means your intellect is mature. There are millions of people who live their whole life without even asking this question, 'what is the purpose of life? Why am I here?' They simply eat, drink, watch television, make love or fight, and die. They have no idea; they don't even stop for a minute and think what life is? Who am I? What do I want? What can I do and how can I be useful? None of these questions even cross anybody's mind; if it has come into you that mean you have begun living. Your life has started the right journey and this journey is what you call spirituality - to find out exactly what is the purpose of life. What do I want? Who am I? Before you can ask what you want, first you should know who you are. What is life? There are two important aspects to this question, one is the science and another is spirituality. You know what THIS IS through science, and through spirituality you know 'WHAT AM I?'

'ME' and 'THIS'; 'THIS' you understand through science, 'ME' you understand through spirituality.

What is this 'I'? To know the 'I' first you understand 'THIS'. What is 'THIS'?
Oh 'This is world', 'This is body', and 'how did this body come into existence?'
It came as a baby weighing only four or five kilos. Then the baby took all the material from this earth and becomes fifty kilos. So what is in this body, how this body has come up?
Q: Gurudev, Guruji, tell us about pradosha.
Sri Sri Ravi Shankar:
'Pradosha' is the time when divine energy dawns on the planet and redeems all the spirits. There are so many spirits. For people who die and exist as spirits, the day of pradosha redeems them, frees them. Freedom not just for the spirits but also for human beings. Desires are fulfilled and mind gets cleared. Shivaratri that comes once a year, known as 'Maha Shivaratri', is very special, the great night of Lord Shiva.
Every month, there is a special day of Shivratri. When you find there is festival every month, you become busy with the festivity, then you have no time to worry or do anything else.
Q: Gurudev, Can you talk about how one should be with mentally retarded people?
Sri Sri Ravi Shankar:
They have come here to take service. Simply serve them
Q: Gurudev, Is self-realization a journey or a goal? If we reach somewhere, do we come to know we have reached somewhere, or we have to continue walking.
Sri Sri Ravi Shankar:
Yes, It is both. In one way it is a journey also and in another way it is the last destination. When you are so content that you feel you need nothing. There are no needs left, and we feel so complete.Such contentment dawns that you feel so complete! When you have such a smile that never fades and this happens so effortlessly.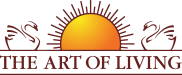 Founded in 1981 by Sri Sri Ravi Shankar,The Art of Living is an educational and humanitarian movement engaged in stress-management and service initiatives.
Read More