Question & Answers with Sri Sri Ravi Shankar

Q: Gurudev, Some schools of thought disapprove the existence of the Self or the cosmic consciousness. What do you say about this?
Sri Sri Ravi Shankar:
You cannot say self does not exist. Anybody who claims self doesn't exist, how did he know that? Who knows it? Who is saying it? Huh?! If I say I don't believe in anything, at least I must believe in these words of mine. I can only say, 'I don't believe in anything except these words that I am saying'. You know the most foolish statement on the planet could be someone saying, 'I don't believe in anything'. At least the person who is saying this should believe in himself!Do you see what am I saying? Are you getting it?
If I say I don't trust anything then I must also say that I don't trust the words that I am saying to you right now. This sentence - 'I don't trust anything' is false because you at least trust the sentence you are saying, otherwise why would you even say that sentence? So, nobody can authentically say that he/she doesn't trust anything. If he says, either he is crazy or he is enlightened! (Bubbles of laughter) The words that we say, 'everything is changing' are very relative. All that you see, you touch or you feel comes under the purview of the five senses. That is why we say everything is changing, but there is something that doesn't change. If, once, we have a foot in that something that doesn't change, nothing can shake you! That is awakening! What is Awakening? something in me that doesn't change, I don't change. Just a glimpse of this spirit or the being within you, and there will be no fear at all in life.
Everything is in abundance, mind becomes calm, stable, creative, intelligent, intuitive, and all these abilities just spring up from within, and that is what happens when you just sit, meditate and let go of everything. Let go.And even if for a few seconds the mind becomes still and it is in touch with that non-changing you; DONE! Then the purpose of life is done!
So every human body-mind complex is like a wave in the ocean, then you realize that this whole universe is all life everywhere. Our bodies are like shells floating in the ocean. Ocean of life is holding so many bodies. So life is not just in the body but body is in the life.
If it is too much and you don't get it now, just put it somewhere in the back of the mind, someday you will understand, okay! It could be just a concept, that's why what we do with anything that's a concept? We put it in the back burner, in the back shelf; we just go with our experience. See, with our experience, we mature more and more and more… yeah! Good!
Q: Gurudev, Is someone's destiny fixed orcan it change as well?
Sri Sri Ravi Shankar:
A part of destiny is fixed, and certain things can change.
Q: Gurudev, But how to have people to get out from their anger because sometimes it is so difficult to be with them because of their anger?
Sri Sri Ravi Shankar:
Yeah, how to help people come out of anger? Only through WISDOM! Knowledge, wisdom and meditation.
Q: Gurudev, Dearest Guruji, looking at the events in Japan I have started to feel like mother earth and nature is very angry with us. You approach is very effective Guruji, please use some of your approach and calm it down.
Sri Sri Ravi Shankar:
Yes, mother earth is in distress.
Q: Gurudev, Guruji, I think I am suffering from chronic boredom problem. I get bored of everything very easily. I get bored of situations, of people, of places. Is there a cure to my problem?
Sri Sri Ravi Shankar:
Boredom! What do you do when you get bored of everything?! Let me think what you can do!
This is because you are thinking only about yourself. When you don't know what pleasure you will get you get bored because this world cannot really give you satisfaction, it can only bore you but if you come from a place of giving and not getting then you won't be bored. You will think what can I do, how can I be of great use. If you think on those lines and dedicate your life for a cause then boredom does not arise but if you are seeking joy in action then you will get bored. Boredom is simply what?!
You are seeking joy in action which you didn't get. You are seeking for some joy in the world which you didn't get and then you got bored. In the beginning it gave you some happiness, a particular object or situation but when you kept repeating it you got bored. So stop seeking joy in activity know that you are joy and then you won't look for joy and get disappointed or get bored, yeah!
Q: Gurudev, Are soul and spirit same?
Sri Sri Ravi Shankar:
Yes.
Q: Gurudev, What is the connection between being like a child and taking a responsibility?
Sri Sri Ravi Shankar:
You take the responsibility, that's another thing ; being like a child does not hinder your responsibility. In fact it helps you take a responsibility.

What is the difference between being like a child and being childish? In childishness, you don't take responsibility! Being like a child you take responsibility, yet you are natural, be connected with every body, take feedback from every one, and not get upset about someone's comment about you or a criticism. You know, we explode when someone makes a negative remark on us or someone criticizes us. So, we should stand up to the criticism, and take criticism freely. If it is useful, inculcate it. And if not, ignore it without losing your cool.
Q: Gurudev, Dearest Guruji, what if someone offers me some other technique for self realization? Should I accept or reject?
Sri Sri Ravi Shankar:
Listen, there are so many people trying to give so many techniques and if you take all of them, you will be in confusion, it will be a mess. Its better that you stick to one set of practices and go deep into that. If you don't get any change or benefit at all from this technique, even after practicing for a good amount of time, then I would myself tell you that this doesn't suit you and go to that. If you have got some benefit from this, I would tell you to stick to it and go deeper into it.

That is very necessary. Even if you get ten percent benefit in any one path, you should continue for some time. It's not the technique that is important, it is your attention, your dedication and your eagerness to grow that is good enough. Collecting techniques will not help you, yeah! To drop everything and relax will help. Your growth happens not by doing too many things but learning to undo or not do anything. Many people will ask you to do this or that, I would say RELAX. And you all know the three golden rules to Meditation.

For the next few minutes I want nothing, I do nothing and I am nothing.
This is the highest technique and any technique should lead you to this level of being nothing, removing all the labels we put on ourselves of the roles we play. If it doesn't, then it's no good a technique and it's only a very mediocre, some preliminary beginning technique, may be just to bring some focus. If you understand this philosophy, 'I want nothing, I do nothing, I am nothing' rest is all done! Yeah, so simple and yet very profound… very profound!
Q: Gurudev, How do protect oneself from the negativity of others?
Sri Sri Ravi Shankar:
Om Namah Shivaya chanting! Jai Gurudev will also do.
Q: Gurudev, In the Udhava Gita, Krishna says when a man is close to enlightenment, the gods or devas (Specific Divine energies) send him a woman. This is the ultimate distraction. In this life, do we always look
at women as a barrier to spiritual growth? What about the sanctity of male-female love?
Does it have no place in the space of divine love?
Sri Sri Ravi Shankar:
So, what is your question? Why Krishna said that to Udhava? Well, Krishna said many different things to different people at different times. Now, I am not going to be an advocate for Krishna right now. But if he has said this to Udhava, it must be at a particular stage of time, right? But for you, if you have fallen in love with somebody, there is no problem. You can definitely get married. Don't think there is no place for romance or romance is against spirituality. No, it is not. Promiscuity is against spirituality. Unethical exploitation of others is against spirituality. But if you are genuinely in love with a girl, and she is in love with you, it's okay. But if you are in love with somebody and she is in love with someone else, then you are in trouble and she is in trouble. The only person who would benefit in this case is the telephone company! And if you are in love, and your parents agree then it's great. But your romance should continue later too with the same person.
Last month, a boy got married here and he said, I'm getting married to the same girl forthe third time – first time was in America, then in Delhi and now, here. This way, youcan celebrate your romance every day. Spirituality is against any type of corruption. Inthe name of romance, if we are getting into lust and exploiting people, that is not right.
Romance is 'I am here for you. I want to share whatever I have with you.' It should comefrom a space of giving rather than grabbing. That romance is spiritual. In fact, in India the concept of romance with the divine was brought out. Radha-Krishna are very well known throughout the country.
Krishna told Udhava that this is all a distraction for you. At that time, Udhava was also quite old. If you also come here after 50 years and tell me that you have fallen in love with someone, I will say this is a distraction. Right now at 25, if you come here and tell me that you are in love, I'llsay go ahead. But at the age of 55!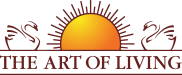 Founded in 1981 by Sri Sri Ravi Shankar,The Art of Living is an educational and humanitarian movement engaged in stress-management and service initiatives.
Read More