Question & Answers with Sri Sri Ravi Shankar

Q: Gurudev, Dearest Guruji, I'm not strong enough to take a commitment for whole one year. What can I do?
Sri Sri Ravi Shankar:
Not strong enough? Take one day at a time. You are strong enough to take commitment for one day,that is enough. And each day you can continue doing it. Don't think of one long year, "oh my God! One year I've to do something! Today I do, that's good. Tomorrow I do, that's good".
Q: Gurudev, How can we use our love to transform nature? These days there are lots of natural disasters happening and can we do something to control them or prevent them?
Sri Sri Ravi Shankar:
This will happen slowly. If you start loving trees and plant more trees, it will definitely have an impact. You know, mining is the biggest disaster that we have created. We put so many explosives under the ground and blast them. Earth is a living organism, it is not a dead object. So, if we put in its tummy and blast it, the earth starts shaking more and more, earth quake happens more and more. Mining is the biggest cause of natural disaster that we are creating. And second is cutting off the trees. There is so much attention about tree plantation or about going green, but, nobody is talking about the explosives that we are using for mining. This we have to see.
Q: Gurudev, What shall we do to always be happy, because as I know your concept is to relaxand attain happiness by that?
Sri Sri Ravi Shankar:
What to do to always be happy? First, drop the feverishnessto hold onto ALWAYS and you will find yourself happy. And then, if some momentsof unpleasantness creep into life, accept that also.
Q: Gurudev, After some 'Art of Living' Courses, I have felt so happy. I thought I would explode. After a while, I realized that it was not only happiness, but also feverishness. Then I got depressed. It was like an emotional roller-coaster. How can I handle feverishness?
Sri Sri Ravi Shankar:
You have already become a witness to it. You have observed that you are on a roller-coaster. You observe these emotions are coming and going. Notice, earlier too the emotions were there. But now it is reducing. Before you were not aware, at least now you are aware of it. Just persistence on this path, in this knowledge makes you stronger, hmm!
Q: Gurudev, Can I ask you something? I was also thinking about all that has happened in Pakistan and this was the region which was also most affected by terrorism. Is there any relation how the karma is of the people's action and the nature's response?
Sri Sri Ravi Shankar:
Yeah, at this time it is not wise to say, 'it is because of your bad karma you are suffering'. It is not a wise thing to say, people are suffering from natural calamity. That is why they always categorize three types of calamities affecting people.

Three categories, one is Adi Bhautik means natural calamities, nature's response brings you into misery. And then Adi Daivik - a calamity that is manmade. You can say through one's own wrong doings. And then the third calamity that comes in life Adhyatmik, What is it called in Christianity? Something like the dark age of the soul… what is it called? (Audience - The dark night of the soul). Yeah,that is you have everything but then depression sets in. You have money, all that you could have achieved in society you have achieved but you find there is darkness and you don't know how to go in, how to cut the darkness. Your spirit is longing, missing something but it does not know what. There is type of inner vacuum. That inner vacuum where there is no joy, everything appears completely dead and meaningless.

This is called Taap Athreya. Taap means anguish, three types of anguish. Human life is faced with three types of anguish and how it can be overcome? Through Tapas!

Tapas means endurance, knowledge, wisdom, meditation, yoga, pranayama, all this comes under Tapas, from Tapas the three Taaps can be overcome, okay!
Q: Gurudev, As a woman how can I fully liberate myself without being angry in the so called Man's world?
Sri Sri Ravi Shankar:
Lessen your dependency. What do you call independence? First you think you are bound, and then you try to come out of that. You find freedom when you have a say over your emotions and when you are in wisdom.
Nobody is completely independent. Even nations are not completely independent. The word is interdependent. Among nations and communities we are interdependent. We live in an interdependent world. Man depends on Woman and Women have to depend on man.
So it is paradox – independence and interdependence. Try to be independent as much as you can understanding the need for interdependency.
Q: Gurudev, I do not know how to express my feelings and emotions as I was trying to hide them; all the stress goes into myself. I do not know what to do with this. Is it very difficult to empty my mind even while meditating with your guidance?
Sri Sri Ravi Shankar:
Hmm! If you get too many thoughts, there are certain reasons. One of the reasons, for getting too many thoughts, is when your bowel is not clear, when your stomach is upset, constipated. If your bowel movements are not ok then you get too many thoughts. If there is no proper blood circulation in the body, then also you get too many thoughts, yeah? So, yoga and pranayama will help. Proper food and diet will help. Show to Ayurvedic doctor, he will say if there is too much pitta in your system, then he will suggest the food that will also help.
Q: Gurudev, So the courses you have introduced definitely help in depression?
Sri Sri Ravi Shankar:
Definitely!
Q: Gurudev, Guruji, how to maintain the purity of teaching Yoga in today's commercial world?
Sri Sri Ravi Shankar:
First of all we shouldn't blame the world and we should not blame the cause. Purity of Yoga is there when your intention is clear, you are here to serve. If you count that there are twenty people and I will get this much money, if you think that then it can spoil the purity. That is why we have kept our courses in such a way that the teacher gets a very little amount to cover whatever expenses are there. You know you are doing it as a service and you are keeping a charge because without any charges people don't value it and of course you need some finances to make arrangements like the durries and the microphone and all this stuff. So if your intention is pure, if you are financially and otherwise okay and this is only an added support or income to you then it is okay but if you are thinking only on these lines that I want to make money out of teaching yoga then your whole attitude is changed.
Just imagine a school teacher is teaching the children only to get money and not to see that the students are passing or they should get better. A teacher comes for tuition for an hour and he keeps looking at the watch then within fifteen minutes he runs away, what is the quality of such a teacher. So there is no individual, personal attention that is given, so if the commercial thing doesn't enter your mind then you are there for the cause, you are there for others.
Q: Gurudev, What's the value of sacrifice on the spiritual path?
Sri Sri Ravi Shankar:
It is essential. On the spiritual path you need to have that zeal and enthusiasm for sacrifice. Just today I met several swamis - all young people - computer engineers and highly qualified people. They've sacrificed their whole career, life, everything to bring education to poor people, to do service in society. They're doing service day and night. They're not wishing anything for themselves. They're not thinking, "Oh, what will happen to me?" They have dedicated their lives to build schools and colleges and to bring education to millions. So, it is necessary for a bigger cause. Sacrifice brings a bigger joy! It doesn't reduce your joy. When our needs are more, our responsibilities are less. When our needs are less we are able to take up bigger responsibilities. That is the happiest life!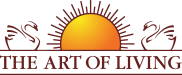 Founded in 1981 by Sri Sri Ravi Shankar,The Art of Living is an educational and humanitarian movement engaged in stress-management and service initiatives.
Read More