Question & Answers with Sri Sri Ravi Shankar

Q: If a person feels emptiness inside in spite of having material prosperity and a good family, what should he do?
Sri Sri Ravi Shankar:
He should consider himself to be very lucky to feel that there is something more in life besides eating, drinking and sleeping. When you feel that emptiness within, then only the quest for the truth arises.
Q: How can we continue to love people who commit fraud or other such crimes?
Sri Sri Ravi Shankar:
They are not incorrigible.There is a victim crying for help inside every culprit. You will observe in society, those who are greedy usually have no friends. The greed disappears the minute they make friends. Similarly, corruption cannot happen within the boundaries of friendliness. People who are corrupt or commit fraud are victims themselves. They are not spiritually educated. You know, we know one thing from all our programs, especially the 'Prison SMART program', that there is a good soul crying for help and starved for love even within a criminal. Yes, we can help them.
Q: How to have celebration when I feel tired with service?
Sri Sri Ravi Shankar:
That means you have not completed your service. And when service is done with the spirit of celebration, then it does not tire you or wear you off. See you have been so enthusiastic for two –three days, but I don't see any of you tired. You gain so much silence with meditation, and you should take care of that. There should be moderation in activity, moderation in talk, moderation in everything. Do not over do in anything.
Q: My mind goes all over, even when I'm doing pooja.
Sri Sri Ravi Shankar:
It is Ok. See it is not the best when the mind goes in all directions. But you have got into the habit of sitting with yourself everyday. That ways sometime you will get into meditation and an samskara (impression) is formed.
There is benefit from mantra japa. Even if you are not benefitted 100 percent but just 20 percent, that is also Ok. To settle the mind, pranayama is necessary. Do swadhaya (study of the Self) and keep reminding yourself that everything is nashwar (transitory).
What seems like a problem today will be OK, it has to be OK.
We sit for pooja, along with flowers even leaves and thorns are offered. So it means that we accept life with balance, whether there are flowers, thorns, fruits, leaves and surrender everything.
Q: What does – 'Dhiyo Yona prachodyat' mean in the Gayitri Mantra?
Sri Sri Ravi Shankar:
Let Divinity flow through this intellect; let only good thoughts happen through the intellect.
Q: Dear Guruji, I noticed that I am unconsciously always comparing myself with others. Tell me how to stop it please?

Sri Sri Ravi Shankar:
If you are unconsciously stopping it, it will unconsciously stop also. Why do you consciously want to stop? Let it be. Got it? Your trying to stop it consciously becomes a problem. You get stuck. So just relax. Just relax and continue more meditation, more Advanced and Silence programmes. These will de-programme you from that thing.

Q: What would be your best memory of happiness?
Sri Sri Ravi Shankar:
Happiness is when you want nothing, and you want to give. Where the wanting and desires end, and the sharing begins, happiness is exactly there. Memory is not happiness. When you are happy, you forget everything. It is when happiness is gone that you dwell in its memory. In the world, people are either dreaming of happiness or remembering happiness. That is either being in the past or the future. But happiness is that which is in the present. And it is your very nature.
Q: What are you the most optimistic about in the world?
Sri Sri Ravi Shankar:
I'm realistic about my vision. So far 'The Art of Living' has reached about 151 countries. So many people are learning these techniques today. If the technology of cell phones can reach everywhere in the world, why would techniques & wisdom that make people happy and peaceful not reach every home? They definitely will. We should have a vision to do something that appears impossible and make it possible. It is my habit and hobby!
Sri Sri Ravi Shankar:
When the mind is at ease and centered, that is a glimpse into samadhi. The experience you have when you lie down after the Sudarshan Kriya. When you feel – I don't know where I am but that I am.
Q: I feel very secure in the ashram and fear going back to the outside world. What can I do?
Sri Sri Ravi Shankar:
Ok, have fear. Awaken enthusiasm, whatever happens let it happen. At least believe that you are not alone, the Divine is there. Observe where the fear sensation is – heart, throat and other parts of the body. Do pranyama, bhastrika and Sudarshan Kriya. Keep yourself busy, do not give yourself a lot of time to think, then where is the time to fear?
* kalyuga – Iron Age, Age of Darkness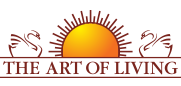 Founded in 1981 by Sri Sri Ravi Shankar,The Art of Living is an educational and humanitarian movement engaged in stress-management and service initiatives.
Read More