Question & Answers with Sri Sri Ravi Shankar

Q: Gurudev, Should one never get angry?
Sri Sri Ravi Shankar:
Don't think you should all be without anger all the time. You should use anger as a tool when it is necessary. I tried to do it but I was not too successful. Often sometimes I try to show anger but it doesn't work because very soon I start laughing and everybody else will start laughing along, also people don't believe me getting angry. But sometimes anger is good. You know, especially in a world when there is corruption, when there is injustice and when there are all sorts of people who do all sorts of wrong things, who take advantage of you in all situations, it is necessary that you raise your eyebrows or sometime show anger, it would be good. But see that you show anger and it doesn't affect you or get into your heart and make you upset.
Look, that doesn't happen in a day and that is where all these practices can be of help. Yeah, I'm not saying be like a vegetable all the time or like a mentally retarded person, smiling or not getting upset at all, you should get angry when things don't go well, right! But don't ever let that anger ferment in your mind and turn into hatred. It could be momentary.
You know what is a healthy anger? When you draw a line on the surface of water, how long does it stay for? Only that much time anger should stay, then it is healthy anger. If your anger stays only for that much time and when you have a control over it then it is healthy and you are okay. You can get angry but anger should not get you. What happens usually, anger comes and gets you, and then we are in trouble. Knowledge and wisdom is the reverse of it. Got it! You can use the knife but the knife doesn't use you.
Q: Gurudev, We know that with love we can transform a bad person into a good person, bad habit into good habit. But, how can we use our love to transform gangsters and criminals?
Sri Sri Ravi Shankar:
Oh! We have number of examples. You know we are doing these courses inside the prisons. Inside every culprit there is a victim crying for help. So, if you heal the victim, the culprit disappears. We are doing this in a big way. In a multi ethnic society like in Malaysia, it is very essential to have a sense of belongingness with each other, everyone has to live in harmony.
You cannot have harmony from outside, it has to come from deep within. That authentic belonging come when we are out of stress and have a broader perspective of life.
Q: Gurudev, Dear Guruji, when I feel too stressed and disturbed, I don't get myself to do Kriya. How to overcome such deeps mourns?
Sri Sri Ravi Shankar:
Well, I will give you some advice now. What is the guarantee you will be able to do it then also? Few weak moments have come in life in the past; don't welcome them in the future as well. And if you cannot get across some weak moments, know that it has come in the past also and it has not helped you in any way. So we should not sit and expect weak moments to come to us first of all. Secondly, even if it comes, we will have the strength to overcome them at that moment. So be spontaneous, okay!
Q: Gurudev, Guruji, I am blessed to be here with you as I am now healing from breast cancer diagnosed last fall. Can you tell me and us how to learn from illness? With Love and gratitude.
Sri Sri Ravi Shankar:
See, you don't have to learn anything from illness. Just move on. It's part of life. The body undergoes some illnesses. It could be many reasons. It could be due to karma, to past impressions, to the genes in the family. It could be due to violating laws of nature, eating too much when you should not eat, and it could be due to all this technology that we are having around which causes so much radiation. So it doesn't pay us sitting and analyzing what I should learn from this.
Just keep moving with one faith, one knowledge, one sense of gratefulness. We are happy we are on this planet, as long as we are here, let's do good. One day, we'll all be gone. For sure, we'll all be gone.
Q: Gurudev, Dear Guruji, Most of the religions have come into being when people started following some great person or soul. How did Hinduism come into being?
Sri Sri Ravi Shankar:
Hinduism is not a religion; it is just a way of life. When thousands of seers, prophets were there and they all said something based on the Vedas - The first scripture in the world. And then people had particular norms and they followed the way of life. Our past president of India, Dr. Radha Krishna was asked who a Hindu is. He described a Hindu as 'He who does not put any sort of label on oneself, of being Muslim, Christian, Sikh, Parsi or Hindu is a Hindu, because Hinduism is just a way of life'. I think it was Dr. Radha Krishna who defined it that way. But I would say Hinduism means liberalism. Many ways to worship one truth, one reality. Hinduism has three characteristics. First is the freedom to worship the way you want, any form, any name. Second, the whole world is one family. And third, there is one divinity which expresses Himself in many forms. Only one God but many names and many forms and acknowledge this. God and its creations are not two different things. Like body and mind are not different – One is manifest and other is not manifest. You cannot see the mind, and body does not do anything without the mind. If mind is not there, body is a corpse. So, the spirit and the matter – Prakriti and Purusha - this is what the whole concept is. The whole world is the body of the Divinity. The Divine is in the water, in the mountain, in trees, in rivers, in you, in me, and in everybody. God is not sitting somewhere up in the heaven, but God is the substratum in which everything exists. God is like the space in which all the other elements exist. So, everything is made up of God and is God. This is the basic concept of Hinduism. And good and bad – right and wrong are only relative, they are not absolute. Liberalism – Liberalism means freedom. Freedom, equality are the main precepts of Hinduism.
Q: Gurudev, Dearest Guruji, I have prayed for your coming here this week. Thank you so much, I'm deeply grateful. I'd like you to talk about prayers
Sri Sri Ravi Shankar:
Prayers happens when you feel utterly helpless or when you feel totally grateful. The third condition when prayer happens is when you are in wisdom. Then you see that the quality of the consciousness has expanded beyond its limitations and has risen to another plane, another dimension which is so fulfilling, so intuitive and so full of wisdom and love.
Q: Gurudev, Guruji, one of my aunty is suffering from cancer and is undergoing chemotherapy. Now because of chemotherapy her heart muscles have become very weak. In this state can she do long kriya?
Sri Sri Ravi Shankar:
No, it is better she do pranayam and short kriya and see how she feels.
Q: Gurudev, Guruji, how is longing a divine quality? I feel a lot of pain in longing.
Sri Sri Ravi Shankar:
Tadap hi ishwar hai! (Longing is the Divine)
Q: Gurudev, What is the starting point for leaders?
Sri Sri Ravi Shankar:
"I believe the starting point for leaders is the boardroom; the office. To create an atmosphere of celebration, you need the right attitude and you have to bring in that attitude. This may require some form of teamwork, others need to instill it. An atmosphere of celebration, of trust, cooperation and a sense of belonging, all have to come. I have no doubt that there is a willingness among people to refresh themselves, they just need to have it put in front of them in an effective, viable way. They need to be given the opportunity.
A business won't last if it focuses only on productivity and net result. The company ultimately suffers because the creativity, the strength and the sense of belonging will ebb away. Similarly, the 'command and control' system-the military system-no longer works. Only inspiration and motivation are effective tools. For that, one can apply some of the ancient principle from different parts of the world in the workplace, to make the work more enjoyable."
Q: Gurudev, Is Lord Vishnu's task easier or is your task here on Earth easier?
Sri Sri Ravi Shankar:
Look I do not do any comparison. If my task is easy or difficult, I don't go and discuss it and think about it. Whatever it is, if it is difficult we have to do it, if it is easy we have to do it and it is all happening through the Vishnu shakti only. Vishnu is not somewhere sitting in the Waters, Vishnu is the one which has His existence in each and every inch of this Creation.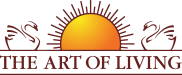 Founded in 1981 by Sri Sri Ravi Shankar,The Art of Living is an educational and humanitarian movement engaged in stress-management and service initiatives.
Read More