Question & Answers with Sri Sri Ravi Shankar

Q: Are you frustrated with what has been happening on Wall Street?


Sri Sri Ravi Shankar:
Wall Street has lost the trust of people, as have the government and the church. We need to bring spirituality, the type of spirituality that Mahatma Gandhi spoke about, into politics. We need to spiritualize politics, socialize business and secularize religion. Religious leaders need to worry more about people than their institutions. They should care for people more. At the same time politicians should think about the values that leaders like Martin Luther King, Mahatma Gandhi, Nelson Mandela and George Washington had. This country had Lincoln. He was a great visionary. There have been leaders who have given their whole lives in service to the people rather than out of a desire to achieve something. There is the Lincoln Memorial here, but it was not Lincoln who asked for it to be built. He stood for justice, equality and truth. That is real spirituality. I consider the founders of this nation and also the founders of India, South America and South Africa as people who had zeal. They were innately spiritual in their nature. This indicates how spirituality relates to politics. The backbone of business is trust. If lost, it cannot survive too long. So businesses should practice corporate social responsibility. We should care for one another. Otherwise, when we lose love for people, when we have no friends, we think money brings us happiness. It doesn't.
Q: What is the significance of using salt for nazar utarna (a tradition in India where a handful of salt is taken around the person to remove the effects of the evil eye)?
Sri Sri Ravi Shankar:
The defects in our aura can be cleared with salt. In the West, people take salt baths. Others' feelings can affect our aura. Instead of worrying about the influence, just use the salt. Each substance has its own aura. People find it relaxing in the ocean side because of salt in the water. Through salt, the toxins in the body and mind are removed. Yet if you intake too much salt you will get blood pressure and if you sit everyday in salt water your skin will get affected. So do everything in moderation. Athi savatra varjayeth.
Q: How can one balance between, household duties, business and seva(service)
Sri Sri Ravi Shankar:
How do you balance a bike? When you fall more to the left you bend right and when you are falling more to the right, you bend left.There is no theory, you just do it. It automatically balances. It pinches one if he doesn't do seva at all and is always bothered about himself. If you are in your senses it will pinch you otherwise one is not human. If you are not touched by others' misery then you are not human but stone. Similarly, if one is only into social service, then also it bothers.
Q: Even after doing the Art of Living course why do some people live in such hatred and ego? How to teach them the language of love?
Sri Sri Ravi Shankar:
Bring them to satsang again and again. Sometimes, even after having good intentions in the mind, a person tends to fall because of the company (he keeps). This is called sanghdosh. People are good and wish to walk the right path, but due to bad company, are not able to imply their good thoughts. Thus, satsang is very effective and vital. Inspire others and bring them to satsang. Just like people push others to do wrong acts, similarly for good also we sometimes need to pull people.
Q: Guruji, how do I differentiate between being flexible and manipulative? Is there an intention behind it?
Sri Sri Ravi Shankar:
Yes, intention and your selfish desire is what can make you manipulative. But, if you are content, you are free and you have a goal to achieve, then it is adaptation, not manipulation.
Q: I get physically attracted to many people. What to do? Is it ok to be physically attracted?
Sri Sri Ravi Shankar:
If you see your mind, so many thoughts come. You can't act on all the thoughts. If you try to act on all the thoughts, you end up in a mental hospital. Whether thoughts of attraction or repulsion come, you do not get attracted but you also feel repulsion for many people. For example, the mind says to strangle somebody, you have to act out of wisdom. You have to see what is right and what is wrong. You have to see what is evolutionary and what is not. You have to see what is giving you happiness in the long term and what is giving misery. You have to see what is permanent and what is temporary. That is discrimination, Viveka, is so important. Otherwise, it will be just senseless, thoughtless action leaving you in misery.
Q: How does one stay happy every day?

Sri Sri Ravi Shankar:
You know, you need a reason to be unhappy. You don't need a reason to be happy.

Q: Guruji, you give so much importance to Satsang. Is there any scientific reason behind?
Sri Sri Ravi Shankar:
Satsang means the company of reality, being in touch with the truth. Satsang is not just singing. Singing some complicated songs which you don't understand is not Satsang. Music is a part of it. The second part is understanding the logic. The third part is sitting and reposing in yourself, in deep meditation, being with yourself.
Q: Guruji, even after being on the spiritual path, feverishness is still there. What to do to get rid of this feverishness?
Sri Sri Ravi Shankar:
It's good to have little bit of that feverishness. That's ok. Maharishi Patanjali also said in the yogasutras 'tivra savenganam asana'If there is little feverishness, there is intensity of longing. It's easy. It'sgood. It takes away laziness in you. It takes away procrastination in you. That is why the path needs to be attractive so that it takes away lethargy in you. The Master has to be attractive. That is a professional need. (laughter) So that you are able to handle distractions, so that worldly, small things don't hold you back. Movies and little pleasure hold you back and keep you in the same circle. I am not saying don't watch pictures. But prioritize your life from small material gains to higher values. That is what spirituality is all about. That is what the Master is all about. Higher values have to be more attractive to keep you on the higher plane,higher path.
Q: How to have celebration when I feel tired with service?
Sri Sri Ravi Shankar:
That means you have not completed your service. And when service is done with the spirit of celebration, then it does not tire you or wear you off. See you have been so enthusiastic for two –three days, but I don't see any of you tired. You gain so much silence with meditation, and you should take care of that. There should be moderation in activity, moderation in talk, moderation in everything. Do not over do in anything.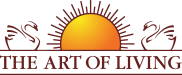 Founded in 1981 by Sri Sri Ravi Shankar,The Art of Living is an educational and humanitarian movement engaged in stress-management and service initiatives.
Read More