Question & Answers with Sri Sri Ravi Shankar

Q: Gurudev, In the Part 1 course they have explained the three sounds and when they are put together they sound 'Om', 'Amen' and 'Ameen'. I don't understand how the three sounds form 'Amen' and 'Ameen'.
Sri Sri Ravi Shankar:
No it's similar, 'Aa' and 'Ma', two sounds are definitely there, it's very similar.
If you see, English is a distortion of Sanskrit. Lots of words in English are derived from Sanskrit; I would say nearly 50 percent; brother: bhratru, sister: svasa, mother: mata, etc.
When the language changes usually distortion happens.
In Bengali, there are a lot of changes that have happened, 'Vishnu' become 'Bishnu'; 'Vishwas' becomes 'Bishwas'. The Bengalis say 'eat water', 'jal khabe'; 'khabe' means eating but they say 'jal khabe'. 'Jal' becomes 'jol'; 'jol khabe'. Every language has got its own characteristics, isn't it?
In English also they change the pronunciation; instead of 'West Bengal' they say 'Best Bengal'. Don't 'baste' food; for 'waste' they say 'baste'. That is how it is. You have to accept it.
'You like bhite, you always bear bhites'; they are actually saying you always wear whites. 'Guruji always bears bhites' - that is the typical pronunciation. In Gujarat 'lawn' becomes 'loan' and 'hall' becomes 'hole'; 'the loan is in front of the hole.'
Q: Gurudev, I am from Rajasthan, there are many ashrams in Rajasthan and I was thinking that if a small ashram of The Art of Living is built there, that would be a very nice thing. What are your thoughts?
Sri Sri Ravi Shankar:
Alright, build an Ashram, all of you get together and make one. I make people, you make the Ashram. Just yesterday we were discussing that there are so many ashrams but there are no people. In the ashrams, there are no Yogis. So that is why I thought first, let's make strong people and that is why I called this 'Vyakti Vikas' not 'Ashram Vikas'. So now this work you do, the other work I have already started.
Q: Gurudev, Can you please talk about greed?
Sri Sri Ravi Shankar:
See, there is greed inside us that we don't recognize. One is when we want to accumulate so many things in life and the second greed is for experiences; oh I want to experience this and that, so many spiritual experiences. This greed is okay to a little extent, little bit but if it becomes too much then what happens, it makes you so unstable, makes you run around and not go deep enough. A little bit of greed to do seva is okay but too much greed to do seva, is no good! Do you understand what I am saying? So a little bit greed for knowledge is okay, but when you want to know more, you want to learn, you want to quickly attain the highest, that propels you but if it is too much then you know you are spoiling it, in the sense you are in too much of a hurry, do you see what I am saying?

What happens yesterday while cooking rice? What happened when you were in too much hurry? Rice remained uncooked. So it has to be put again and similarly, we should act dynamically, quickly, but not too much! That's a little, little at a time. So you have to hurry to get to the railway station but once you got into the compartment, no more hurrying! Relax! Once you have boarded the train, don't run inside the compartment with your luggage up and down, you're not going to reach any earlier; then I would say relax, relax, relax. Don't worry; you will reach at the right time, okay!
Catch more in the next post..


Q: Gurudev, Can knowledge exist without faith or they are correlated?
Sri Sri Ravi Shankar:
Faith and knowledge are correlated. Because when there is knowledge, there is faith. And where there is faith, there is knowledge. So you have faith and that is why you are asking. You have faith that I will answer it and you will take my answer. So, knowledge and faith are all connected.
Q: Gurudev, Guruji, some people say that you must not go to funerals and some people say you should go to funerals. Which is right?
Sri Sri Ravi Shankar:
Yes, we can go for funerals; there is a social responsibility. There is no problem in going. Usually, once you return from a funeral, you take a bath because the energy changes.
Q: Gurudev, Guruji, it didn't seem Sudarshan Kriya is indicated for a person with psychotic problems like schizophrenia. What can be done to help them reduce their suffering?
Sri Sri Ravi Shankar:
You know, people with schizophrenia, you think they are suffering, they are enjoying themselves! Ask me how many people I have encountered who have this problem. Sometimes they stop taking their medication because they stop having fun with that. See, there is no charm, no energy, no fun, so they stop medication. We have this experience. Many times parents or spouse came and left them in the Ashram. So we have dealt with them all. I tell you, they are really not suffering! They are in their own world. They are here in the world for you to serve them. And be patient, they increase your patience. They make you well grounded to your own reality. It's an experience to be with them. Because their mind is between two worlds -this world and another world, their realities fused and confused. They can invoke a lot of compassion from within you. And that is what you can do about it. Yes, they can do some physical yoga, dance, enjoy music and take a good walk. These are things you can engage them in.
Q: Gurudev, I keep on asking the Divine for something or the other all the time. I don't like this sometimes.
Sri Sri Ravi Shankar:
When you get something after asking, your faith gets developed. And then even without asking you get what you need.
Q: Gurudev, You told us about experiencing the self, when was your first real experience on experiencing the SELF? We would love to know.
Sri Sri Ravi Shankar:
When was my first experience on that? I don't know!It was there in the childhood, then I grew up and then it became clearer later on. I don't know but may be when I was seventeen or eighteen.
Q: Gurudev, I have a very nice family, a lovely and caring husband and three lovely daughters, no financial problem, but on and off I have disturbed moods and emotions without reason! Is this problem inherited from my father as he is a major depression patient? And my grandfather committed suicide long long ago; my father hated my grandfather so much!
Sri Sri Ravi Shankar:
Listen, everything changes! Every cell in your body changes in one year and when you are on the spiritual path, this is accelerated. However the past has been, you simply dump it, drop it, okay!
Yeah, people didn't know how to handle their mind in those days, but now you know, okay!
The concept, 'Because of my hereditary problem I am having this mood swing' will not let your mind be free.
It can all change and it is changing. With the practice of pranayama, you must have already noticed a change. It will continue to improve. Few more advanced courses and little more meditation will also help.
Q: Gurudev, Should the student take the whole responsibility for not scoring good marks?
Sri Sri Ravi Shankar:
It is better if he takes full responsibility. You could blame the teacher, the environment, the parents and everything else and finally you blame yourself. It's better to take responsibility than go on a blame game.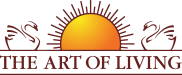 Founded in 1981 by Sri Sri Ravi Shankar,The Art of Living is an educational and humanitarian movement engaged in stress-management and service initiatives.
Read More