Question & Answers with Sri Sri Ravi Shankar

Q: You have talked about hidden meanings behind symbols in Hinduism which seems to be very illogical. Could you please talk about many crores of devtas?
Sri Sri Ravi Shankar:
Crores, koti means types. 33 crores means 33 types of Divine impulses. In our body also there are 33 types of divine impulses. There are 33 types of genes in our body. A particular type makes the eye, a particular type makes the nose, like that a particular type makes eardrums, hair, nails. All these are made up from a particular type of gene which are of 33 different types.
Like this, there are 33 rays of Divinity. There is one light, one God, one Parmatma yet there are 33 aspects. Devas are the 33 different aspects of Divinity. Here crores is not referred to as a number. The Divine has no form but ancient saints have said you can adore Him in any form or name. All the thousand names belong to God only. This is very, very deep science or deep knowledge. It's amazing. When you go deeper into this, then you feel the 'wow'. People - who have written this, have discovered this - have simply stupendous knowledge. The Universe is not so simple. It's very complex. Modern physics also say that the deeper and deeper you go, there are so many different type of particles. So the universe is diverse. The Divinity which manages, rules, and has made this diverse universe is devta.The English name, David, is a Sanskrit word. Dev + vid, dev means Divinity, vid means to know. David means one who knows Divinity. Divinity is not somewhere up in the heaven. It is present in the world, universe, everywhere. And it has to be realized when the mind is calm, serene and settled in our heart and when the emotion and intellect merge into a serene blend in silence then you are able to perceive the subtle reality of Universe and that is devta.
Q: I always run into obstacles when there is something I really want to achieve. What should I do?
Sri Sri Ravi Shankar:
Whatever intention you put, that will manifest. Do not label yourself. There should be no "always." Accept that you are unaware of your own potentiality. You may think you always have some difficulty, but thinking so is what points the intention in a negative direction. Just know that whatever you want will happen.
Q: Dear Guruji, recently scientists have said that they can create life in a laboratory by manipulating and intervening the genes. Isn't this contradictory to spirituality and religion, with man creating life and giving consciousness to innate objects?
Sri Sri Ravi Shankar:
: Not at all. You have heard this saying – 'God made man in his own image'. Right? So, whatever God can do, man can do too. God made man, created him as his own image. It is written in the Bible. Right? There is a story about it in Mahabharata epic also, written some 5000 years ago.
So, test tube babies are not new phenomena. Queen Gandhari , from one embryo, had put pieces in hundred pots and created hundred types of kids. But what quality the kids came out with, that you all know! So, there is a big question about the risk, but this is a fact that Gandhari created 100 children in hundred pots. So, test tube babies or creating life in lab is not a new phenomenon. It was done some 5000 years ago also!
Q: My heartiest gratitude to you. Who are you Gurudev?

Sri Sri Ravi Shankar:
: First, you know yourself. Why are you putting your effort in knowing me? You don't know who you are. First, know that how many times have you come in this world? When you know yourself, it will be very easy to know me.

Q: Is it humanly possible to love the Divine as much as the Divine loves me? I want to love the Divine more and more but this stupid ego, mind and body get in the way. How to stop it from coming in the way?
Sri Sri Ravi Shankar:
The nature of love is such that it always feels it is not enough, not sufficient. In love, you will never feel that's it, enough is enough. When you are in love you think you should do more, give more and love more. That sense of wanting more, that sense of in-completion. That's why love is infinite. Infinite has no end, no boundary - more and more, never bored. Boredom means boundary.
Q: If love is all around us, why do we seek far and wide to find it?

Sri Sri Ravi Shankar:
Because you don't know it. Once you know it, you won't search.

Q: A question from someone on ART Excel Course: When the cops or anyone in the military shoot or kill anyone in war does it count as their good or bad karma?
Sri Sri Ravi Shankar:
Let us take the policeman. A policeman is doing his job to keep peace in society, so it is not a bad thing. In the military, one who is following orders, is only doing his job. The man who gives the orders, gets the karma.
Sri Sri Ravi Shankar:
Pranayama will help. Sudarshan Kriya will help. Meditation will help. Give it to me if you have any fear. You go back home with a smile.
Q: If one rotten apple spoils others in the basket then how can we handful of people can make this world a healthy and safe place to live in? There are little more bad people than good ones in the world.
Sri Sri Ravi Shankar:
This is not the case in reality. There are more good people in the world than there are bad ones. There is more love in the world than hatred. There is more happiness than misery. But it seems the other way around. Don't blame the society. You have a responsibility and you carry on fulfilling that. Continue spreading satsang (company of truth). Same was done by Mahatama Gandhi. Before independence in India, people were so depressed thinking they would be enslaved forever. So what did Mahatama Gandhi do? He started to have satsangs across various places in the country. People got courage from that. Same way we need to spread that a wave of satsang and awareness, not that of hatred.


Q: What is the purpose of life?
Sri Sri Ravi Shankar:
It is a very precious question. One who knows will not give you an answer, and the one who answers, does not know. However, if you want to reach that answer, think about this: When you die, two questions will be asked.
· How much knowledge have you gained?
· How much love have you given? How much have you loved Planet Earth and people?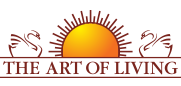 Founded in 1981 by Sri Sri Ravi Shankar,The Art of Living is an educational and humanitarian movement engaged in stress-management and service initiatives.
Read More