Question & Answers with Sri Sri Ravi Shankar

Q: Gurudev, Guruji, how do you come to know what is going on in our minds even though we are thousands of kilometers away. How do you fulfill all our desires?
Sri Sri Ravi Shankar:
That is my secret. If you attend the blessing course you can do that as well.
Q: Gurudev, What should be one's main motive in a student's life?
Sri Sri Ravi Shankar:
The main motive is in life. But students are time bound. Main motive in life should be to see a better nation, a better world. When you have love for your nation, achievement also happens.
Q: Gurudev, Please tell about relationships and why they are often so difficult.
Sri Sri Ravi Shankar:
Well! You should again start reading celebrating love. Why do you think relationship is difficult?
Q: Gurudev, Guruji, how come you radiate so much peace and serene beauty?
Sri Sri Ravi Shankar:
Because you are beautiful too, that's why I appear peaceful to you. If you were not beautiful then you would know nothing about my beauty. Whatever quality you have, only that gets projected onto the world outside. So, what you see in me, take that as your own. If you don't feel beautiful, become beautiful. What is stopping you? Become that.
Q: Gurudev, You mentioned the word "transformation''. Does this transformation happen because they follow you or it happens just by them?
Sri Sri Ravi Shankar:
Well, I am good in taking credit!
I think everybody has that potential; they just need that little clue to be guided. That is why I formed different courses. We have the courses for the children so that they can become stress free. Recently, we had a conference in Chicago where educators had come and they were sharing what had happened just in 6 months of introducing the courses in the district schools.
And one of them in one of the toughest inner city school said that where children drop out and crime rate was very high to the extent of 268 crimes, it come down drastically to 60 in six months! From 268 to 60, that itself is an eye opener that children or youths can be given education in non violent way of communication or non violent way of behavior.
Q: Gurudev, Dear Guruji, It's very hard to see my father in negativity. The more we, my brother, sister and I go into spirituality, the harder and worse it becomes for him. He thinks we have not achieved much in life. None of us have married. He craves for grand children, which we understand. He suffers a lot and that makes it hard for me to see. God has given me all that I need and want. How can I help my parents?
Sri Sri Ravi Shankar:
We can do whatever we can do in our capacity. Spend quality time with them, don't teach them. When you are with them, don't give them lessons, or tell them what they should be, what they should not do. Don't tell them, "You should be spiritual like me." Don't give them such sermons. You know, elderly people just need your company. When you are with them, just sing, just play with them, crack jokes and bring them food or have food with them. Talk something which is of interest to them. They are not interested in listening to wisdom from you, or learning any new techniques from you. Don't behave like a teacher with your elderly parents. Casually, you may give a few words of wisdom. Observe if they are absorbing it. Otherwise, just being with them is good enough.
Q: Gurudev, For a beginner like me, how do I understand what self is?
Sri Sri Ravi Shankar:
Everything in the world changes. Our experiences change, our understanding changes, our intellect changes, we think differently at different times, thoughts are changing, and also our emotions keep changing. How do you know that everything is changing? There must be something that is not changing. Without the existence of something that is not changing you cannot even know things are changing. So you infer. E.g. when there is a smoke you say, 'there must be fire'. You just see the smoke and you infer that there must be fire somewhere. Similarly, you cannot directly experience that which is not changing, then how do you do it? Through inference.
The ancient people said there are three ways of knowing - Pratyaksha, Anumana, Agama. There are three proofs, one is Pratyaksha - you see direct. Second is anumana - you infer, e.g. you see the smoke and you know there must be fire, right! So when you see that everything is changing, and you know that you can experience change only through something that is not changing, through some reference point, then you infer -'There is something that is not changing in us and that is called 'SELF', your soul, your spirit, whatever you call it'!
So we went from body to finer - Body, Breath, Mind, Intellect, Memory and then ego. Finer than all this, is the 'SELF'. What the 'SELF' is? Finding that out is called spirituality… is meditation! And what this 'SELF' is made up of? It is…!
Q: Gurudev, How does one develop a sense of surrender?
Sri Sri Ravi Shankar:
Just assume that it is there.Don't put effort . Surrender is there – simply assume this and move on.
Q: Gurudev, What is the meaning of the opening of the third eye and what do I feel when I experience this happening?
Sri Sri Ravi Shankar:
It is intuition, don't think there is an eye opening like this and something is popping up from your head. You get a bump or a hole in your forehead, no! You know you close your eyes still you feel some light; you may see or you may feel, it can be both ways. If someone says I am going to open your third eye and this and that, just don't go into those things. I tell you, definitely not, it is simply hoax because I have seen so many people claiming to open the third eye and nothing happens really, people get a headache, an incurable headaches many times and you get into problems. You know many such cases come to us for repair, so if someone says I want to open your third eye tell them, thank you very much, I am happy with two eyes. The deeper you go in meditation your intuitive ability develops.
Q: Gurudev, I have been having so many different dreams. They are full of fear and anger. I even say I hate you to a person and I say that to a person I love. What is that? My heart is happy, then why is this so?
Sri Sri Ravi Shankar:
Past impressions! You know, there are five types of dreams. Do you know about that? How many of you don't know?
One is your past impressions in the mind come to you as dreams. Second is your desires, ambitions, dreams come to you as dreams. Your unfulfilled desires come to you as dream. Like you wanted to have hot chocolate and you sleep, you have hot chocolate in your dream. Have you had this type of dreams? Third type of dream is premonition. What is going to happen in the future, you get it in your dream. Everyone gets once in a while such dreams, premonitions. Fourth type of dream has nothing to do with you but the place you are in. Suppose you go and sleep in France, you get a dream in which everybody is speaking French, French words and faces that you have never seen before or sometimes the people who were there in that area or the impressions in that space come to you as dream. The fifth type is a mix of all these – a hotchpotch. That is what mostly dreams are. Ninety percent dreams are of this category. You are riding a horse and suddenly the horse is inside a train. There is no logic to it and it all appears to be very perfect and really clear. Suddenly the train transforms into a boat and the boat turns into a train! All these things can happen. This is all possible in dreams. So many possibilities because it's a mixture of all: your desires, past impressions, what may happen in the future and then the place. That's why you don't need to analyze too much. It's another form of stress release. Wake up!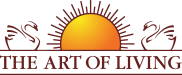 Founded in 1981 by Sri Sri Ravi Shankar,The Art of Living is an educational and humanitarian movement engaged in stress-management and service initiatives.
Read More