Question & Answers with Sri Sri Ravi Shankar

Q: Gurudev, What is it that I should do in the future?
Sri Sri Ravi Shankar:
Whatever you did in the past which was not to be done, don't do it in future as well.
Do something that brings a smile on your face and that of others.
Q: Gurudev, How do you know the answers for all the questions?
Sri Sri Ravi Shankar:
I don't have one for this!
Q: Gurudev, What is the difference between spirit and the Universal consciousness or God?
Sri Sri Ravi Shankar:
Like an atom is inside the molecule, one that is subtle than the spirit is God. The connection is even more subtle than that between a molecule and atom. According to ancient science, if you bisect one hair vertically into 100 parts, and you take one out of those, you further bisect in 100 parts and then take one out of those. And even repeating the same process, what you get is a molecule. Even much, much smaller than that is an atom. Even subtler than that is ego and that which is more subtle than that also is themahatattva/grand element. The one whose ego has been totally dissolved, he is called Mahatama.
Q: Gurudev, Can knowledge exist without faith or they are correlated?
Sri Sri Ravi Shankar:
Faith and knowledge are correlated. Because when there is knowledge, there is faith. And where there is faith, there is knowledge. So you have faith and that is why you are asking. You have faith that I will answer it and you will take my answer. So, knowledge and faith are all connected.
Q: Gurudev, Even Siddhas have to take a few births to get enlightened. Why is it so difficult to get enlightened?
Sri Sri Ravi Shankar:
It is not difficult. It is challenging!
Q: Gurudev, People around the world need these stress relieving techniques. How canwe contribute?
Sri Sri Ravi Shankar:
That is why I keep traveling. So, we have to keep practicing,have to sit in groups and do some pranayamaand some meditation. We have to renew our energy time to time. When you eat,your stomach becomes empty again, it is quite natural. Like that when you arehappy and joyful, sometime when being so busy and engaged in so manyactivities, you seem to collect all that dust and your energy seems to go down.Then it is the time to recharge again. So we will meditate now for few minutes.
Q: Gurudev, How do you know if you really love somebody?
Sri Sri Ravi Shankar:
Suppose you sit for four–five hours. Do you get a pain in your leg? (The girl nods her head.) How do you know? (Sri Sri addresses the audience in general) Our doubt is always about something positive. Someone asks, 'Are you happy?' And we say,'Well…I am not sure.' You have never doubt your depression.
Q: Gurudev, Should the student take the whole responsibility for not scoring good marks?
Sri Sri Ravi Shankar:
It is better if he takes full responsibility. You could blame the teacher, the environment, the parents and everything else and finally you blame yourself. It's better to take responsibility than go on a blame game.
Q: Gurudev, We get inspired so soon but then that inspiration doesn't stay for long. What can one do to have persistent inspiration?
Sri Sri Ravi Shankar:
Don't make an effort. It takes its natural course. Never try to hold on to joy, happiness and inspiration. When you try to, it runs even more quickly.
Sri Sri invites all professionals to volunteer for the running projects in Mumbai. Doctors to take three free medical camps in Dharavi, Engineers to take up some project and teachers to take three tuition for free!
Q: Gurudev, Guruji, telling the truth causes problems outside and telling lie creates problems inside? What to do?
Sri Sri Ravi Shankar:
Solve the problem. Problems are to be seen as challenges. Someone who is brave like challenges and you are brave, I tell you.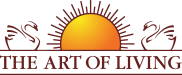 Founded in 1981 by Sri Sri Ravi Shankar,The Art of Living is an educational and humanitarian movement engaged in stress-management and service initiatives.
Read More