Question & Answers with Sri Sri Ravi Shankar

Q: Gurudev, We get inspired so soon but then that inspiration doesn't stay for long. What can one do to have persistent inspiration?
Sri Sri Ravi Shankar:
Don't make an effort. It takes its natural course. Never try to hold on to joy, happiness and inspiration. When you try to, it runs even more quickly.
Sri Sri invites all professionals to volunteer for the running projects in Mumbai. Doctors to take three free medical camps in Dharavi, Engineers to take up some project and teachers to take three tuition for free!
Q: Gurudev, Guruji what is Shanti(peace)?
Sri Sri Ravi Shankar:
We must make you sit in a closed small room and play loudspeaker 24 hrs. And not some good music, some heavy music. Then after 24 hrs, when we switch it off you will come to know what is Shanti. (Laughter!!!)
Q: Gurudev, What do I do so that everything I wish for comes true?
Sri Sri Ravi Shankar:
Think carefully! If everything you wish for comes true, you will be asking 'why!' very soon! A king prayed to God to grant him a boon – that everything he touched should turn to gold. God granted his wish and he was very happy - but only for a few minutes. He was thirsty and wanted water. It turned to gold as he touched it. His food turned into gold and even his little daughter, when he touched her. The king became very disturbed and prayed that the boon be taken away.
Just look back and see – as a child, what did you want to become? An engine driver? Nowadays children have many toys. Around 3—40 years ago, the only thing a child wanted to be was an engine-driver or a pilot. Many things that you desired, you have stopped liking them now. The Divine will give what is best for you. Move ahead with that faith. If you have a desire, don't think that you should not pray for it. Just think – Let me get this, or something better.
Q: Gurudev, How to strike a balance between development and preserving the planet?
Sri Sri Ravi Shankar:
How do you balance a bicycle? In the same way! In ancient India, there was this thing that if you have to cut a tree, you have to do a ceremony. In ceremony, you promise the tree that you will plant five of its kind and then only ask for permission to cut? It is almost like you are talking to the tree. People in tribal areas were all caring for environment a lot.
They considered the mountains sacred, rivers sacred, trees sacred… The sacredness allows you to honor the nature, that allows you to protect and respect the nature respect. Native Americans used to consider the nature sacred, they would never put the mines and blast the earth.
Q: Gurudev, Please tell about relationships and why they are often so difficult.
Sri Sri Ravi Shankar:
Well! You should again start reading celebrating love. Why do you think relationship is difficult?
Q: Gurudev, Many people say that Lord Hanuman still exists in Himalayas? Is it true?
Sri Sri Ravi Shankar:
You know, the Universe is all wave function. There is nothing solid here. If you see some quantum physicist, you will find that they say that whatever appears to be there is really not there. In the subtle, all energies are there. Lord Hanuman is not a person sitting somewhere. In life force itself, there is the consciousness of Hanuman.
Q: Gurudev, Should the student take the whole responsibility for not scoring good marks?
Sri Sri Ravi Shankar:
It is better if he takes full responsibility. You could blame the teacher, the environment, the parents and everything else and finally you blame yourself. It's better to take responsibility than go on a blame game.
Q: Gurudev, How does memory survive when the body is dropped?
Sri Sri Ravi Shankar:
Memory is not a physical phenomenon. Of course it is physical but it has its impression on the consciousness as well. You are speaking into the mike and those words have become electricity but again it becomes the sound again. How does it happen? That is the intelligence in the consciousness. Sound becoming electricity and then becoming the same sound! So the impressions are in the brain cells and it is carried on from life time to lifetime. That is why in the consciousness so many memories are there of the past. It is very obvious. So many things happening and some have been recorded as well.
Q: Gurudev, How does one experience that blissful divinity with in?
Sri Sri Ravi Shankar:
Meditation, Seva/Service and Satsang.
Q: Gurudev, Can you speak on the value of the Vedic tradition of Masters who have kept this knowledge alive for thousands of years?
Sri Sri Ravi Shankar:
From thousands of years people have passed this technical knowledge. Usually, most Masters will test a student before even teaching meditation. They would give this knowledge only to someone who qualifies. They would wait for the right student to come to impart this knowledge. In the past, it used to be very tough, you had to please the Master before you could get anything from Him.
I took a very different stance, I opened the flood gates, gave it to everyone, let everybody progress as per one's sincerity and capability.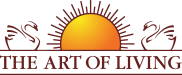 Founded in 1981 by Sri Sri Ravi Shankar,The Art of Living is an educational and humanitarian movement engaged in stress-management and service initiatives.
Read More