Question & Answers with Sri Sri Ravi Shankar

Q: Gurudev, Will you sing with us today?
Sri Sri Ravi Shankar:
Well, we will do meditation of course.
Q: Gurudev, I did the Art of Living course to become sharp and focused but Guruji now you have become my biggest distraction but I love this distraction. I hope it is okay?
Sri Sri Ravi Shankar:
For sometime it is okay. It is said when you put alum in water it removes all the impurities. Purifies all the water and then dissolves itself, yeah!
Q: Gurudev, People around the world need these stress relieving techniques. How canwe contribute?
Sri Sri Ravi Shankar:
That is why I keep traveling. So, we have to keep practicing,have to sit in groups and do some pranayamaand some meditation. We have to renew our energy time to time. When you eat,your stomach becomes empty again, it is quite natural. Like that when you arehappy and joyful, sometime when being so busy and engaged in so manyactivities, you seem to collect all that dust and your energy seems to go down.Then it is the time to recharge again. So we will meditate now for few minutes.
Q: Gurudev, Dear Guruji, in the Buddhist tradition it is said that there is no such thing as God, the creator where as in Christianity there is the father, the son and the Holy Spirit. I am therefore wondering what is God?
Sri Sri Ravi Shankar:
Lord Buddha never said there is no God, he simply refused to speak on it because in those days there were so many traditions. The Vedic tradition was so alive and there was Jain tradition. There were so many other traditions and people knew it all by books and they could give great talks on peace and meditation but forgot the experience of meditation. So Buddha didn't want to get into controversy like what we do, we don't want to get into any controversy. We have a simple message to say, here is the way to become peaceful. Do this breathing and you will become peaceful.
So similarly Buddha said I am not going to speak on God but I want to speak about sorrow and there is a way to get rid of sorrow. It is possible to be free from sorrow. So his focus was very practical and very simple. He spoke on liberation, Moksha which is common to all different sects of Hinduism.
Two and half thousand years after Krishna's time there was nobody to reform the knowledge, so Buddha came and reformed it. Then later on Buddhism also became into so many sects. Five hundred years after Buddha the whole knowledge got misinterpreted, they started making everybody a monk, the whole system started collapsing then Adi Shankara came and he reestablished the knowledge. So that is why it is said time and again whenever people start forgetting the knowledge then the nature brings on the path someone to revive the knowledge and bring people back on the path of light. So this is happening, so whatever Jesus has said that is again the same ancient truth what is said in the Vedas, the trinity, all those things Jesus has said. Love is God, is said in the Vedas, in the Upanishad, same thing Jesus said.
What is most essential is to find the harmony among all the different traditions. Traditions are one side but humanity, spirituality is most important. No Hinduism, Vedic religion, Islam, Christianity, Buddhism nothing is of any good if humanity, human values and spiritual values are missing.
Q: Gurudev, What is Swara Yoga, could you please articulate on that?
Sri Sri Ravi Shankar:
First do alternative nostril prayanama and then go more deep into pranayama then you will see how the breath in the nostrils change throughout the day.
Q: Gurudev, Can knowledge exist without faith or they are correlated?
Sri Sri Ravi Shankar:
Faith and knowledge are correlated. Because when there is knowledge, there is faith. And where there is faith, there is knowledge. So you have faith and that is why you are asking. You have faith that I will answer it and you will take my answer. So, knowledge and faith are all connected.
Q: Gurudev, How we all can make this world the best place to stay and when?
Sri Sri Ravi Shankar:
I am happy that you have this thought and you are in the right place. Let us all join together, we will do some nice things.
Q: Gurudev, I am a professor at IIT. Other professors are averse to ..., how should I ..?
Sri Sri Ravi Shankar:
Don't recognize their aversion, you keep doing what you should do. Don't try to convince someone out of the way. Keep your conviction. Every soul needs spirituality. If they are refusing ,then it is only at the surface.
Q: Gurudev, What are the ingredients to be successful? How come Lord Krishna found Success in everything He does?
Sri Sri Ravi Shankar:
For success in life you need yukti (skill) and shakti (strength), Bhakti (Devotion ) and Mukti (Freedom).
Freedom and love in personal life! Without freedom you will find no love and without love there is no joy. Freedom doesn't mean doing anything. You follow some norms, a little discipline. And in social life you need shakti and yukti, strength and skill. And this is what Ramayana and Mahabharata tells you.
Though Duryodhana had all the power but he had no yukti, no bhakti. The skill was with Krishna and so he won.
Q: Gurudev, Tell us something more about prarabdha and sanchita karma.
Sri Sri Ravi Shankar:
Sanchita karma can be reduced by devotion, whereas for prarabdha karma some of it will have to be undergone; you have to experience it.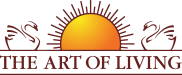 Founded in 1981 by Sri Sri Ravi Shankar,The Art of Living is an educational and humanitarian movement engaged in stress-management and service initiatives.
Read More