Question & Answers with Sri Sri Ravi Shankar

Q: Gurudev, In a world that is changing so fast you still seem to be the same, unchanged and so beautiful and so adorable. How is that Guruji?
Sri Sri Ravi Shankar:
Some questions are to be wondered about, so this too is not a question but something you need to wonder about. Questions are always bent, crooked, but wonder is always straight. So transforming life from question to wonder is knowledge. Knowledge does not give answers to questions but changes the questions to wonder. So this is something that you should wonder about.
The Ashramities have started chanting a few shlokas of the Bhagavad Gita every day. I would like to say that everyone, wherever you are, start reading a few shlokas of the Bhagavad Gita every day. Read three to four shlokas everyday, if you don't understand Sanskrit never mind, even the translation is good enough.
Q: Gurudev, I joined the 'Art of Living' in the beginning of this year and my health improved. I feel much better doing the exercises. I was diagnosed with breast cancer five years ago and treated myself with good results.
Sri Sri Ravi Shankar:
You know what they have found through research is that we have 300 genes in the body, we have 300 DNA genes in the body which are responsible for heart problem, cancer, diabetes and all this, and when we do Sudarshan Kriya and pranayama, this suppresses those genes from being active.
The scientists have come out with this. Just before coming here, I went through an article that somebody has sent. In a hospital in New York, they have asked to chant 'OM'. They'll make you chant 'OM', make you relax and do some meditation before they treat anybody for heart problem.
Q: Gurudev, Change is constant. Will the knowledge of the Geeta change for this century? Will there is new knowledge?
Sri Sri Ravi Shankar:
Yes, as your mind blossoms, new aspects of the knowledge will blossom in you. Knowledge is structured in consciousness.
(Turning back to explaining the 7th verse)
Where does your mind go? It goes towards, beauty, light, strength.. Lord Krishna says, 'Wherever your mind goes, see Me in that. If something is beautiful, it is because it has life in it. It is the same consciousness. So the mind goes back to the source. Lord Krishna says: The light in the sun is Me. I am the liquid in water.
I am the smell in the earth. I am the fire in fire.
We are made up of the same substance as the sun. If there is no sun, there is no earth. If there is no earth, then there is no you.
If you talk to a quantum physicist today, he will say the same thing - everything is made up of one wave function.
The same thing
Lord Krishna
said:
I am the life in everybody.

Turn our mind inward and look at the life force that we are.
In life, it is Me.
Life is god. God is not something outside the life. Life is Divine.
The life in this body is Divine. What is the mind craving for? This pleasure, that pleasure. Right now, attend to the life. Its not that only my life is God. Life everywhere is the same Atma.
The seventh chapter is very beautiful.
In the Bhagwad Gita, the chapters unfold, step by step.
In the chapter on Vishad yoga, Lord Arjuna is feeling so nervous, is trembling.
In Sakhya yoga, Lord Krishna tell Arjuna, awaken! Nothing has hap pened to your Atma.Happiness and sadness have come and go.
In Karma yoga,
Lord Krishna
says: Act! You cannot do anything without action. Even you want to stand and sit, action is required. So, do something.
After Karma yoga, its Gyan yoga: Understand what you're doing.
After Gyan and karma, its
Dhyan
, where
Lord Krishna
says: before acting, meditate. After finishing work, meditate.
In that manner, the chapters unfold, step by step.
Q: Gurudev, What is the difference between Yoga and Sudarshan kriya?
Sri Sri Ravi Shankar:
Unfortunately, Yoga is considered as just the physical exercises. It is just a beginning, physical exercise is just one part of it. But, then comes the breath and the mind. Tapping the inner source of energy is important. Yoga is never complete without meditation. Sudarshan kriya takes you to the deepest meditation where body, mind and breath comes in the rhythm connecting to the source of life deep within.
Q: Gurudev, In the Part 1 course they have explained the three sounds and when they are put together they sound 'Om', 'Amen' and 'Ameen'. I don't understand how the three sounds form 'Amen' and 'Ameen'.
Sri Sri Ravi Shankar:
No it's similar, 'Aa' and 'Ma', two sounds are definitely there, it's very similar.
If you see, English is a distortion of Sanskrit. Lots of words in English are derived from Sanskrit; I would say nearly 50 percent; brother: bhratru, sister: svasa, mother: mata, etc.
When the language changes usually distortion happens.
In Bengali, there are a lot of changes that have happened, 'Vishnu' become 'Bishnu'; 'Vishwas' becomes 'Bishwas'. The Bengalis say 'eat water', 'jal khabe'; 'khabe' means eating but they say 'jal khabe'. 'Jal' becomes 'jol'; 'jol khabe'. Every language has got its own characteristics, isn't it?
In English also they change the pronunciation; instead of 'West Bengal' they say 'Best Bengal'. Don't 'baste' food; for 'waste' they say 'baste'. That is how it is. You have to accept it.
'You like bhite, you always bear bhites'; they are actually saying you always wear whites. 'Guruji always bears bhites' - that is the typical pronunciation. In Gujarat 'lawn' becomes 'loan' and 'hall' becomes 'hole'; 'the loan is in front of the hole.'
Q: Gurudev, Guruji, my wife and me separated two years back, we want to remarry now. You can say in our case our divorce did not work but we both are scared, are we committing the same mistake again? Please guide.
Sri Sri Ravi Shankar:
It's a good intention that you want to make it work. As time goes your consciousness changes, your mind changes, and you are understanding changes. In this changed scenario if you feel like giving another try to make things work, there is nothing wrong, try it anyway. If it doesn't work, then don't choose the same partner in the next lifetime.
Q: Gurudev, What should be one's main motive in a student's life?
Sri Sri Ravi Shankar:
The main motive is in life. But students are time bound. Main motive in life should be to see a better nation, a better world. When you have love for your nation, achievement also happens.
Q: Gurudev, Guruji, some people say that you must not go to funerals and some people say you should go to funerals. Which is right?
Sri Sri Ravi Shankar:
Yes, we can go for funerals; there is a social responsibility. There is no problem in going. Usually, once you return from a funeral, you take a bath because the energy changes.
Q: Gurudev, When everything is God's will, why is there a need for spirituality?
Sri Sri Ravi Shankar:
We are made up of both, matter and spirit. The spirit needs spirituality, the body (matter) has some material needs and our spirit is nourished by spirituality. You cannot live life without spirituality. Do you want peace? Do you want joy? Do you want happiness? We think spirituality means going to a temple, church or a mosque. Spirituality is human values. Without human values, life is meaningless. If someone asks, why do you need human values, you would say, it is a silly question. There is no point in living like an animal, when you are a human being. Living with human values is being human.
Man has some needs and takes responsibilities. When needs are less and responsibilities are more, life is good. When needs are more and responsibilities are few, life is not so good. Some needs could be there but if you take very few responsibilities, then you are unhappy. It is not a spiritual life. Bharathiyaar, Kamraj and Gandhi took responsibility for the whole country and see the way they lived - their needs were minimum.
Take more responsibility. If the father does not take responsibility for the children and their needs, will they listen to him? Only those who take responsibility, gain authority. People in politics ought to take responsibility for the whole nation. But if they rise in power by corrupt means, the fall is certain.
When we take more responsibility, how do we manage them? The ability to take responsibility beyond our capacity and manage it comes from spirituality.
Q: Gurudev, I feel life is a like puppet show. So, what is the use or objective of doing anything?
Sri Sri Ravi Shankar:
If an alien comes to this planet and watches football or cricket match, you know how will he react? Shocked!
One leather ball and 22 people after it!
It won't make any sense to the Alien, and he would say just give them all one. Thousands of people watch and get crazy. People are wasting so much time and money, there seems to be no purpose.So a rational mind cannot understand a game. A rational mind always wants a purpose, some tangible result. Today, unfortunately, games have become wars and wars are like games! I am not giving you any answer. The answer for this should sprout in your mind. See what is the purpose of everything? If everything appears meaningless then congratulations to you! You have started on the path. This is the first sign of intelligence, of waking up. Otherwise we can keep doing same things all our life. It is very good question. Just feel lucky that this question has sprouted in you.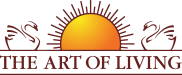 Founded in 1981 by Sri Sri Ravi Shankar,The Art of Living is an educational and humanitarian movement engaged in stress-management and service initiatives.
Read More